Get to Know Brooks Pest Control
We are a family-friendly pest control company in California, Oregon, and Washington. Our company is designed to provide high-quality service for the best results guaranteed!
We stand by our work. We train our exterminators to be thorough on each visit. We optimize their routes so they can treat multiple houses in an area per day, which cuts down on their drive time and, in turn, allows them to spend more time providing high-quality service.
Get your home serviced today!
Personalized Approach
At Brooks Pest control we draw upon our industry experience to provide a premium experience. We set up a personalized pest control plan for your home or business and service it using eco-friendly ingredients that get the job done. Each customer and situation is unique; we strive to exceed expectations and deliver on whatever the situation demands.
Our Products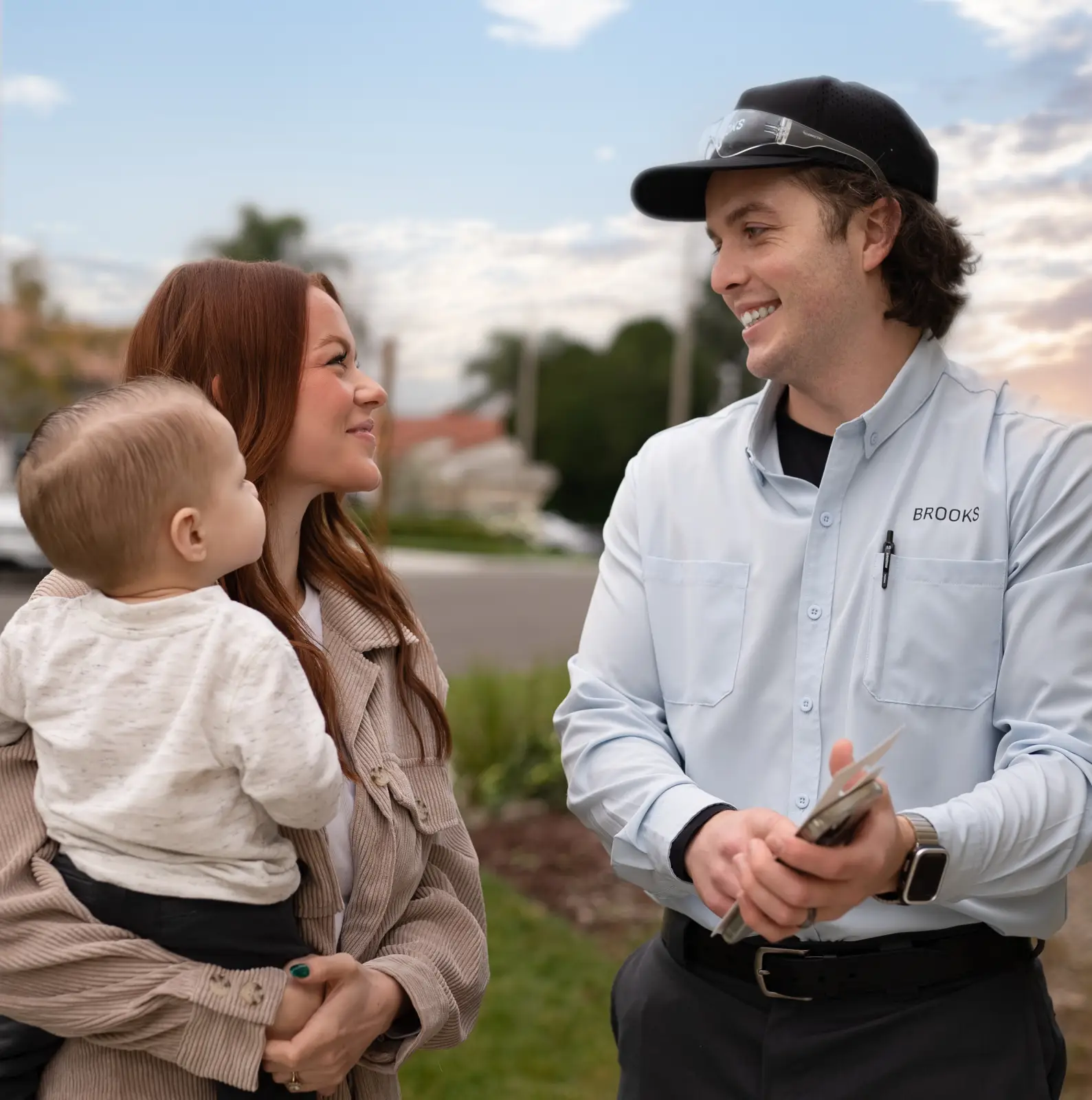 Excellence & Professionalism
All of our salesmen and pest technicians are licensed and certified in order to provide the best possible service for you and your family. At Brooks, we adhere to the old adage "The customer is always right." Prepare to be blown away by the level of respect and professionalism that each and every Brooks employee exhibits, otherwise your service is on us.
Special Offers
Insured & Guaranteed
Brooks Pest Control is licensed, bonded, and insured in California, Washington, and Oregon. Every pest control service comes with a 100% quality guarantee. If you're not completely satisfied with your experience or results, just let us know and we'll do it again for free.
833-369-1242
Call 833-655-2102 for a quote, free of charge, or fill out the form below.