Pest Control Services in San Fernando, CA
Uninvited pests can disrupt your peace, create discomfort, and pose potential health risks for your family. Fortunately, Brooks is here to restore tranquility to your living spaces. Experience our dedicated approach firsthand, starting with a complimentary pest control quote that allows you to take the first step towards a pest-free home. Our swift and efficient services are just a phone call away.
San Fernando, CA, Areas We Service
Brooks' pest control services are available all across California, so no matter where you are, you can always find a trained professional to help you keep your home free of pests. Check out some of our service areas near Fernando, and explore our website for a full list of cities and states we serve. 
Some of the communities near San Fernando we serve include:
Sylmar
Pacoima
Mission Hills
Northridge
Arleta
Sun Valley
Get Your Free San Fernando, CA, Pest Control Quote Today
Brooks Pest Control is your partner in San Fernando pest control. Reach out to us and get your free pest control quote and enjoy same-day inspections along with our special discounts. Don't wait for the pests to make themselves at home, let Brooks help you take back control today.
Frequently Asked Questions
What pests do you provide treatment for in San Fernando, CA?
Our wide range of pest control services covers some of the most common household pests found in San Fernando, CA. Visit our services page to learn more about our full selection of services to see how Brooks can help you with your pest control needs.
Common household pest control services in San Fernando, CA, include:
Do you offer same-day pest control in San Fernando, CA?
Yes, we do! If you call before noon, you can rely on Brooks to have a specialist at your home the same day to start crafting a personalized pest control plan catered to your unique needs. We even offer our services on Saturdays, so do not hesitate to call!
What happens if pests come back after treatment?
We understand that no matter how effective a treatment may be, there is always a chance that the pests will return. But don't worry, Brooks' satisfaction guarantee means that if they do return, so will we. Just give us a call and we'll send our technicians to you for complimentary re-treatments.
How do I get started?
Stress-free pest control solutions are right around the corner when you work with Brooks. Give us a call or reach out to us online to schedule your same-day appointment today, and we'll help you keep your home pest-free with our fast and effective treatments. Don't wait for the pests to get comfortable in your home, call Brooks Pest Control today!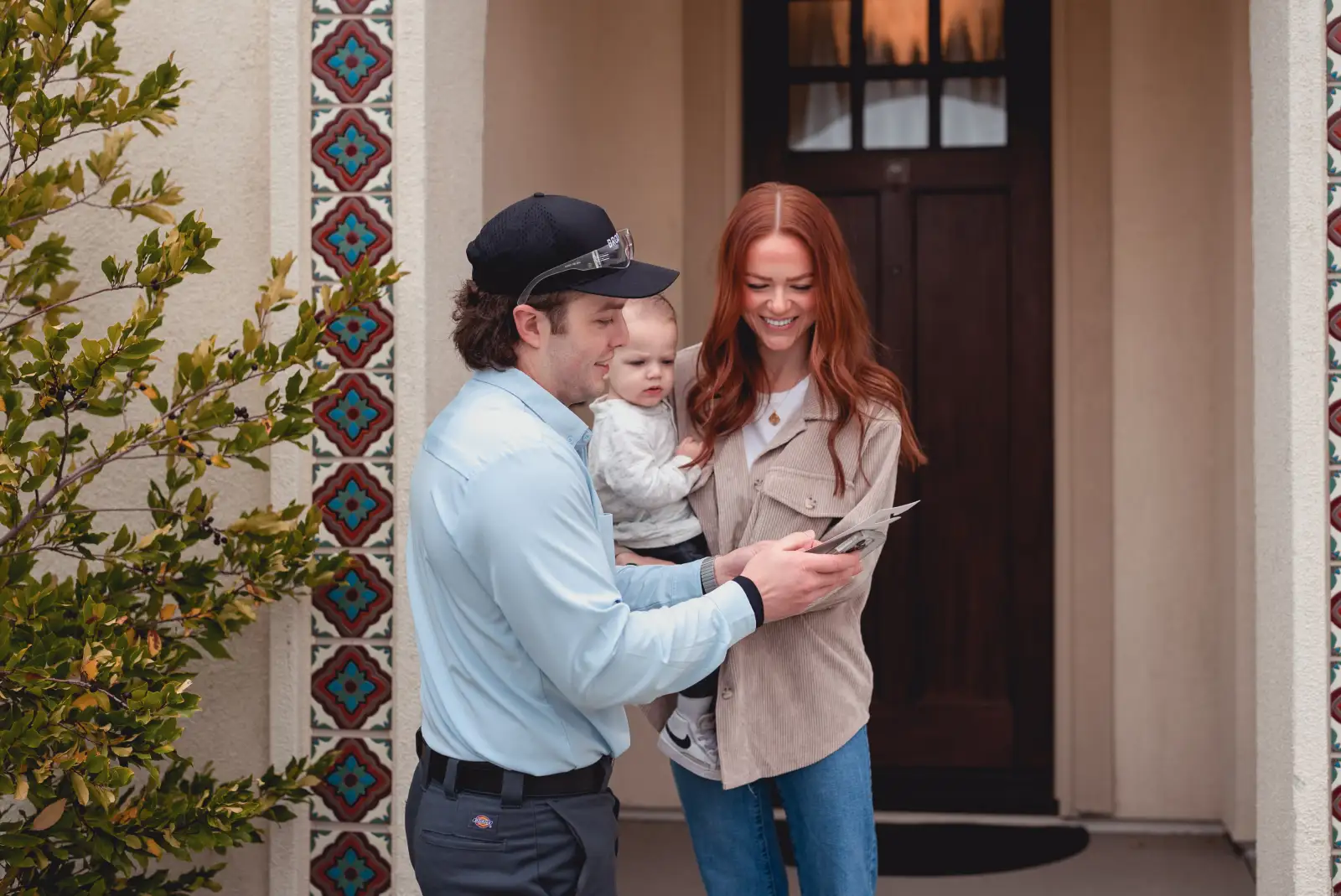 Pet and Environmentally Safe
Our licensed and certified pest control technicians use treatment methods that are friendly to pets, families, and the environment. Our customers are important to us – that's why we have a 100% satisfaction guarantee. If the pests come back, so do we.
833-369-1242
Same-day and Saturday Service
At Brooks, we're dedicated to solving your pest problems for good. That's why we offer same-day and Saturday pest control services – call us before noon and we'll get the job done.
833-369-1242
Don't wait. Get rid of your pests today!