Pest Control Services, Effective Solutions for Pest Problems in Fresno, CA
Home to outdoor recreation and local attractions including the Fresno Chaffee Zoo and Woodward Park, Fresno is a popular vacation destination and residential area. However, not only does the area attract tourists, it can also attract pesky pests. Luckily, Brooks Pest Control offers effective pest control treatments to treat pests that make their way into your home. Don't wait to treat pest infestation in your Fresno home. Request your free quote today!
Effective Pest Control Services in the Fresno, CA, Area
We're proud to provide substantial pest control services that are family- and pet-friendly. Whether you're dealing with ant infestation or rodents, we have effective pest solutions at Brooks Pest Control. A few of the neighborhoods we serve in the Fresno area include:
North Growth Area
Mural District
Southeast Growth Area
The Bluffs
West Side
Cameo
Tower District

Get Your Free Fresno, CA, Pest Control Quote Today
Not only do we provide pest control services at Brooks Pest Control, but we also provide preventive pest control solutions to keep pests off your property for good. Don't attempt to treat pests on your own. Our team of pest control professionals at Brooks Pest Control has the tools and expertise to quickly remove pests from your home and prevent them from returning. Ready to get started? Request your free quote today or browse our special offers.
Frequently Asked Questions
What pests do you provide treatment for in Fresno, CA?
We treat a wide variety of pests in the Fresno area to ensure all bases are covered when it comes to pest infestation. Pests like cockroaches, rodents, and ants have no business in your home, as many can carry diseases and harmful bacteria. A few of the pests we treat in the Fresno area include:
Do you offer same-day pest control in Fresno, CA?
We understand how important it is to keep a clean home for you and your loved ones. If you give our team a call before noon, we offer same-day services!
What happens if pests come back after treatment?
If you notice signs of pests returning even after our treatments, we'll provide free re-treatment to ensure your home is completely protected from pests.
How do I get started?
Contact our team to get a free quote or set up an inspection. Give us a call or fill out our online form to get started!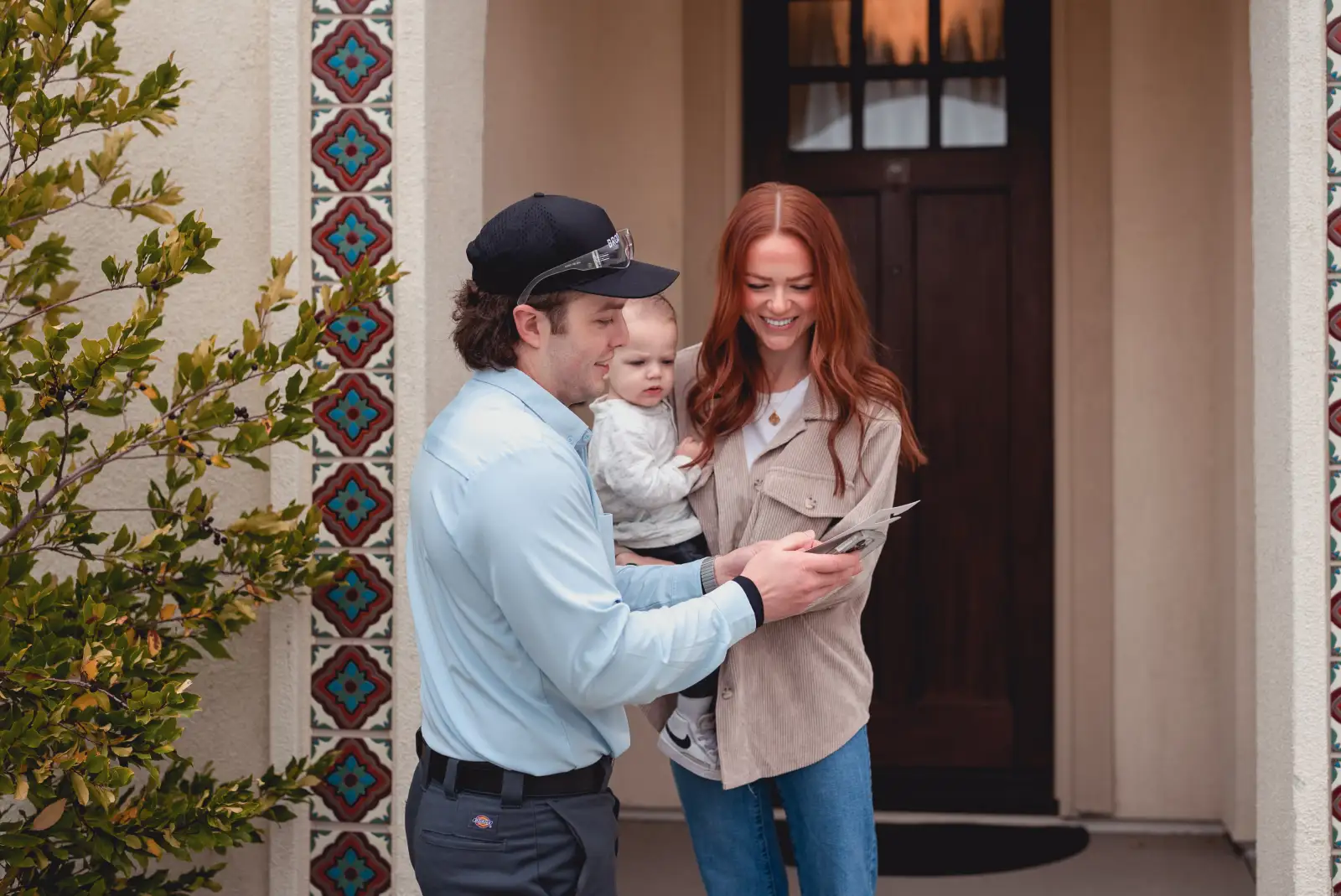 Pet and Environmentally Safe
Our licensed and certified pest control technicians use treatment methods that are friendly to pets, families, and the environment. Our customers are important to us – that's why we have a 100% satisfaction guarantee. If the pests come back, so do we.
833-369-1242
Same-day and Saturday Service
At Brooks, we're dedicated to solving your pest problems for good. That's why we offer same-day and Saturday pest control services – call us before noon and we'll get the job done.
833-369-1242
Don't wait. Get rid of your pests today!