Pest Control Services in Olympia, WA
Olympia, WA, is a captivating place to settle down, boasting scenic landscapes and a vibrant cultural scene. However, the temperate climate and lush surroundings also make it an attractive habitat for pests like ants, rodents, and mosquitoes. These unwelcome intruders can wreak havoc on your home, pose health risks, and disrupt your daily routine. But Brooks Pest Control is here to help.
We are your go-to service for assistance and relief from these nuisances. Our pet-friendly pest prevention and elimination treatments will let you breathe easy in your pest-free home, so don't wait to call and get your free quote today!
Olympia, WA, Areas We Service
Brooks Pest Control expert is never far away, no matter where you are in Olympia. Find a convenient Brooks Pest Control location in one of the following neighborhoods near you:
Downtown Olympia
South Capitol
Eastside
Westside
The Evergreen State College area
Indian Creek
Bigelow Highlands
And beyond!
Get Your Free Olympia, WA, Pest Control Quote Today
Don't let pests take over your peace of mind in Olympia, WA. Take action now and get your free pest control quote from Brooks Pest Control today. Our experienced professionals are ready to tackle any pest problem, ensuring a pest-free environment for you and your family.
Contact us now to schedule your free quote and special offers to take the first step towards a pest-free home.
Frequently Asked Questions
What pests do you provide treatment for in Olympia, WA?
In Olympia, WA, our thorough pest treatments are tailored to tackle a wide variety of pests, including rats, ants, cockroaches, and more. Our skilled team is well-equipped to handle any of these common pests, prioritizing both elimination and prevention for long-term protection:
Do you offer same-day pest control in Olympia, WA?
Our team is committed to providing prompt assistance to all our customers. If you give us a call before noon, you can expect one of our specialists to be at your doorstep by the end of the day. And don't worry about missing us on the weekends – our next-day service is available even on Saturdays. Don't hesitate to reach out to us for a quick and reliable solution to your needs.
What happens if pests come back after treatment?
Pest infestations can be unpredictable and persistent. That's why at Brooks, we understand the challenge of dealing with these unwanted guests in your home. Our commitment to you is that if we have treated your property and your pest problem resurfaces, we will return to ensure that the job is completed to your satisfaction.
How do I get started?
Call Brooks Pest Control, and let us help you take back control of your home from uninvited pests. Make your appointment today over the phone or contact us online to get your free quote, and kick the pests to the curb today.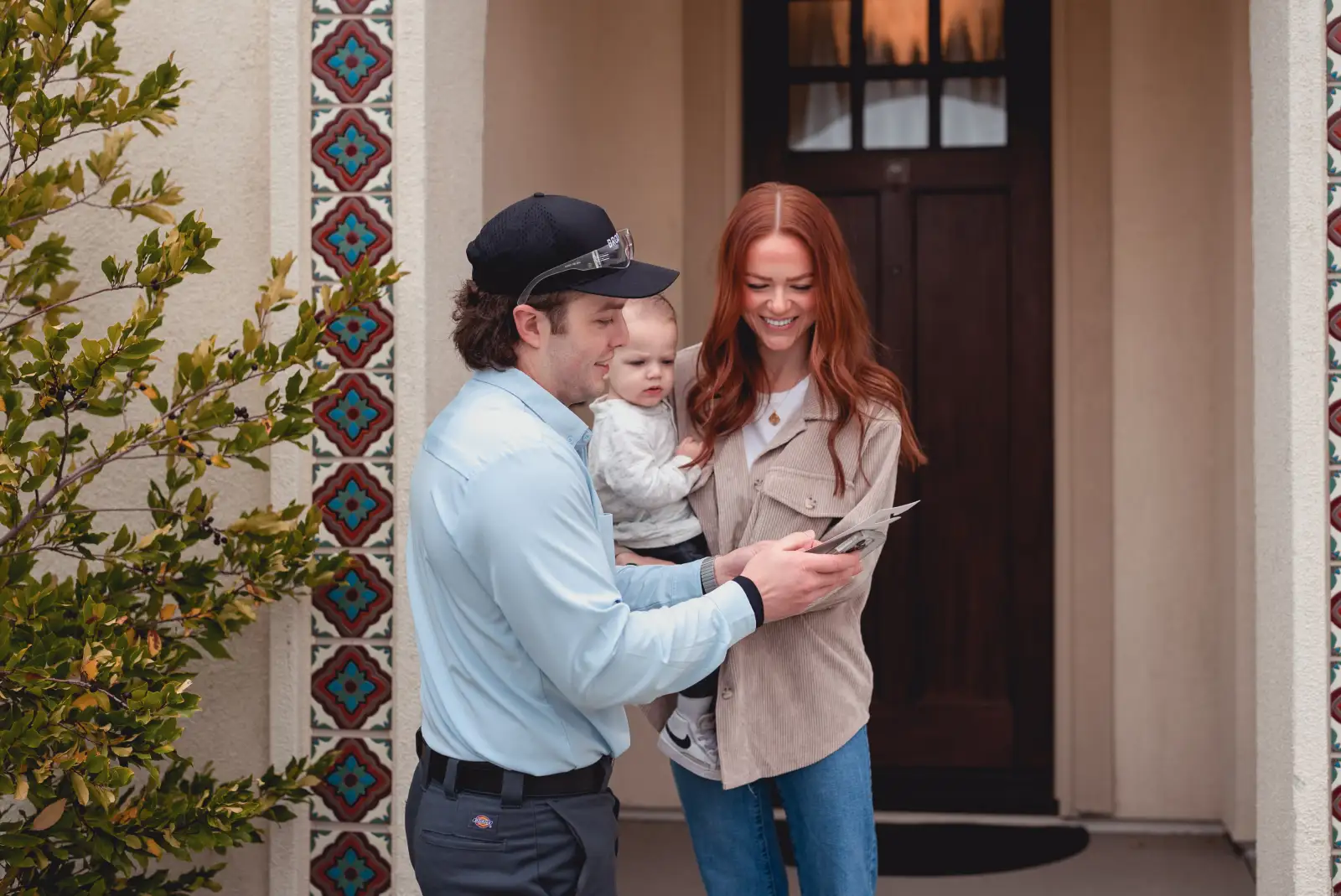 Pet and Environmentally Safe
Our licensed and certified pest control technicians use treatment methods that are friendly to pets, families, and the environment. Our customers are important to us – that's why we have a 100% satisfaction guarantee. If the pests come back, so do we.
833-369-1242
Same-day and Saturday Service
At Brooks, we're dedicated to solving your pest problems for good. That's why we offer same-day and Saturday pest control services – call us before noon and we'll get the job done.
833-369-1242
Don't wait. Get rid of your pests today!