Pest Control Services in Murrieta, CA
Murrieta is one of the most vibrant cities you can experience living in Southern California. Its natural scenic beauty makes it a great place to raise a family. Unfortunately, Murrieta is also a great place for pests like rodents and cockroaches to enter your home and reproduce. Contact our pest experts at Brooks Pest Control whether you're dealing with a pest infestation or you just want to prevent pests from entering your home. Our team is prepared to handle pest problems for residents in Murrieta, CA. Get started today by contacting us for a free quote or give us a call!
Murrieta, CA, Areas We Service
Our pest control experts are quick and efficient with their tools and services. We offer premium customer service at Brooks Pest Control. No matter the pest, we aim for excellent results. Some of the neighborhoods we serve in the Murrieta area include:
Wildomar
Temecula
Canyon Lake
Lake Elsinore
Perris
Hemet
Mission Viejo
Get Your Free Murrieta, CA, Pest Control Quote Today
Brooks Pest Control in Murrieta, CA, offers pest control services to everyone dealing with pests ranging from ants and cockroaches to rodents. We have features such as same-day service, complimentary treatments, and discounts available for your convenience. How can you say no when it all leads to your place being free of a pest infestation? You can rely on our team to tackle any pest-related problems you may have. Live pest-free today by contacting us and receiving a free quote!
Frequently Asked Questions About Pest Control in Murrieta, CA
What pests do you treat in Murrieta, CA?
At Brooks Pest Control, we deal with all sorts of pests that wander into your home or business. Our equipped and trained team at our Murrieta, CA, location can handle any infestations you may have. Some of the pests we treat include:
If you're dealing with pests in Murrieta, call us and we'll get to work!
How do you get rid of silverfish?
In Murrieta, CA, located on the West Coast, silverfish are more common than you might think. They can damage your items made out of paper or even contaminate your food and clothing. Although there are home remedies you can try, it's best to get professional help to ensure this is your last silverfish problem. Our team at Brooks Pest Control can recommend an appropriate treatment method. Request your free quote today!
Do you offer same-day pest control in Murrieta, CA?
Yes, we do! The team here at Brooks Pest Control in Murrieta, CA, commits to providing a convenient and stress-free experience by removing your pests for good so you don't have to figure it out yourself. We proudly offer same-day and Saturday services when you contact us before noon. If you have unexpected pests, feel free to call us.
What happens if pests come back after treatment?
If we get rid of them once, we can do it again. If you're unsatisfied with our services the first time, we'll return and do it again for free! Brooks Pest Control in Murrietta, CA, offers a 100% quality guarantee.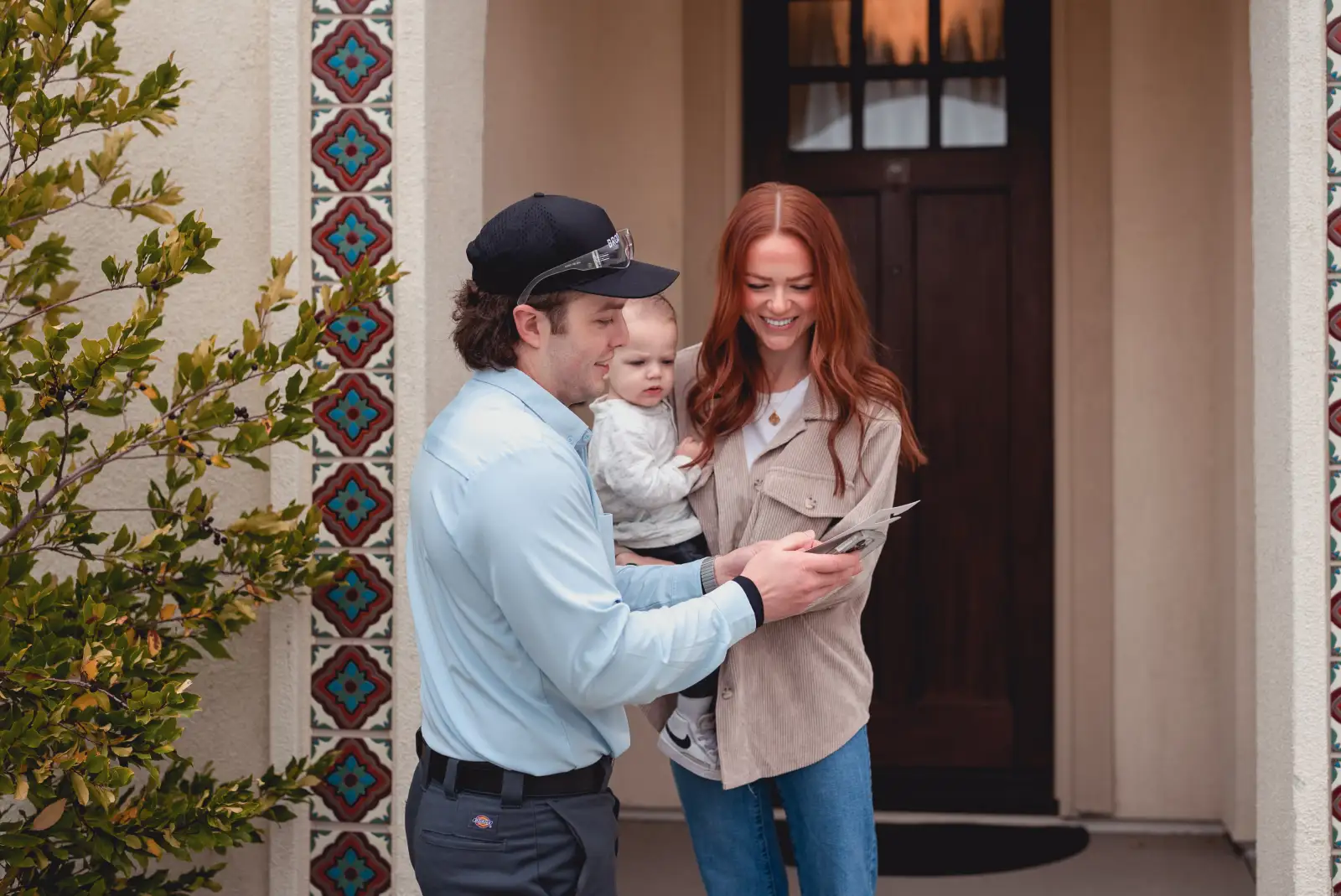 Pet and Environmentally Safe
Our licensed and certified pest control technicians use treatment methods that are friendly to pets, families, and the environment. Our customers are important to us – that's why we have a 100% satisfaction guarantee. If the pests come back, so do we.
833-369-1242
Same-day and Saturday Service
At Brooks, we're dedicated to solving your pest problems for good. That's why we offer same-day and Saturday pest control services – call us before noon and we'll get the job done.
833-369-1242
Don't wait. Get rid of your pests today!