Pest Control Services in Oxnard, CA
Located west of Los Angeles, Oxnard, CA, is a sunny town settled along the beautiful shores of the Pacific Ocean. Whether you're exploring the Oxnard Beach Park and Channel Islands or are on a day out to The Collection at RiverPark, there's always some activity to do in this seaside town. But with the beautiful weather comes unwanted pests ready to infest your home.
When you need the best pest control services in Oxnard, CA, don't wait and turn to Brooks Pest Control! Our team of expert technicians are primed and ready with the tools and experience to tackle your pest problem with preventative treatments. Begin to clear your Oxnard home of pests once and for all and request your free online quote or give our team a call today!
Oxnard, CA, Areas We Service
At Brooks Pest Control, we make it a priority to provide high-quality pest control services to communities across the greater Oxnard area. It doesn't matter if you're fighting off a current pest infestation or need to prevent a potential infestation from coming in. We're proud to serve neighborhoods across Oxnard which include but are not limited to: 
Port Hueneme
Riverpark
Oxnard Shores
Cal-Gisler
Carriage Square
La Colonia
Not seeing your neighborhood on this list? Browse through our service areas for more information.
Get Your Free Oxnard, CA, Pest Control Quote Today
Take back control of your Oxnard home with the premier pest control services at Brooks Pest Control. With our sustainable pest control solutions and preventative treatments, you can enjoy a pest-free home as soon as today. Ready to get started? Request your free quote on our Oxnard pest control services. For additional ways to save on our pest control services, visit our special offers page.
Frequently Asked Questions
What pests do you provide treatment for in Oxnard, CA?
Our team of expert technicians provides treatments for a wide variety of common household pests. With the tools and expertise to drive out your pest problem, we won't rest until we have successfully prevented any pesky creatures from returning. Some of the pests we treat for in Oxnard, CA, are:
Do you offer same-day pest control in Oxnard, CA?
We understand that some pest infestations are too alarming to wait. If you call our Oxnard offices before noon, you will qualify for same-day pest control services. For those who unfortunately don't reach us on time, we still offer next-day services and Saturday availability.
What happens if pests come back after treatment?
If you happen to see your pest problem return to your Oxnard home, there's no need to worry. That simply means our job is not done. As a commitment to our pest elimination and prevention services in Oxnard, CA, we'll provide free re-treatment for those seeing a resurgence in their pest problem.
How do I get started?
Request the best pest control services in Oxnard, CA, with Brooks Pest Control by giving our team a call or contacting us online today!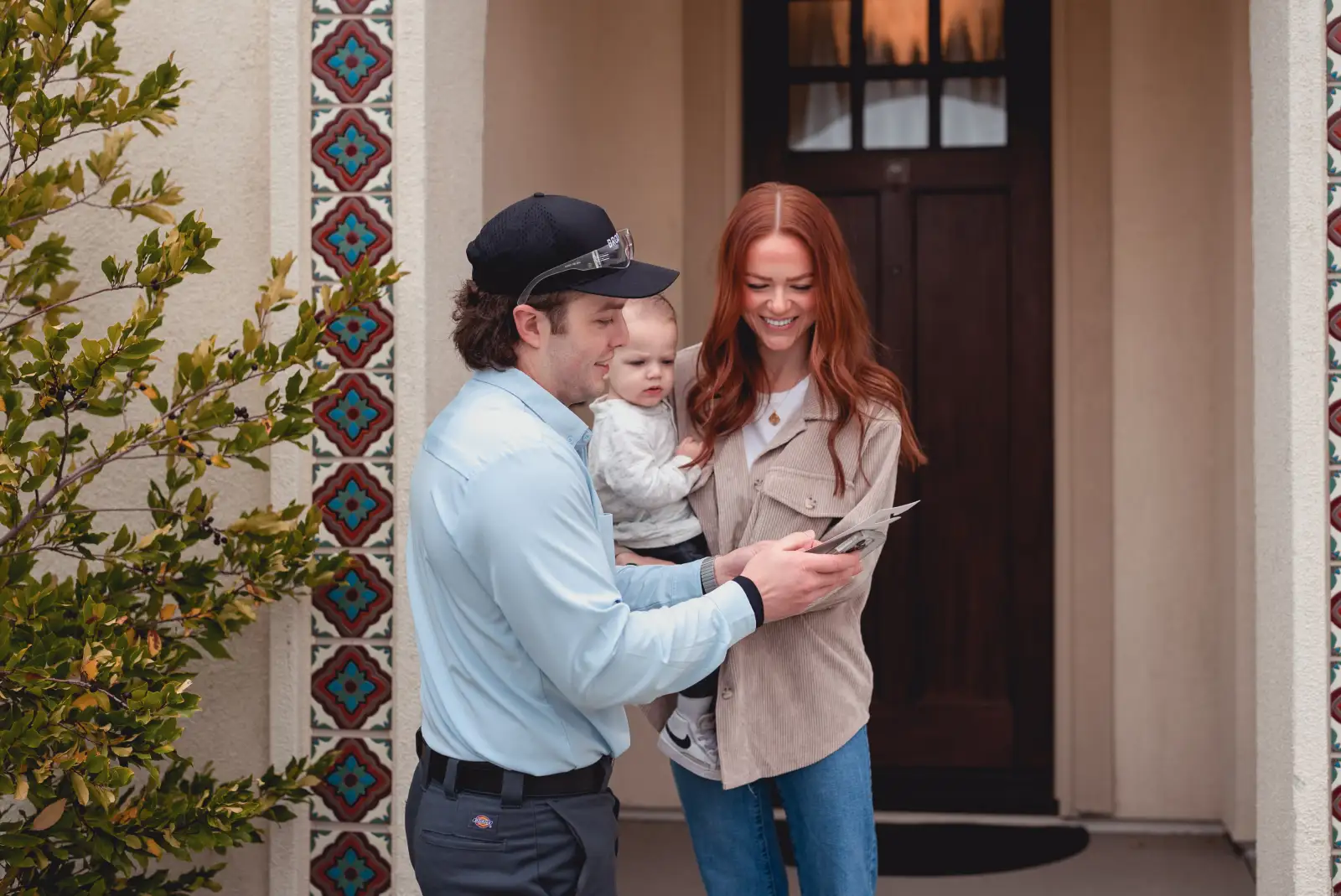 Pet and Environmentally Safe
Our licensed and certified pest control technicians use treatment methods that are friendly to pets, families, and the environment. Our customers are important to us – that's why we have a 100% satisfaction guarantee. If the pests come back, so do we.
833-369-1242
Same-day and Saturday Service
At Brooks, we're dedicated to solving your pest problems for good. That's why we offer same-day and Saturday pest control services – call us before noon and we'll get the job done.
833-369-1242
Don't wait. Get rid of your pests today!