Pest Control Services in Glendale, CA
North of downtown Los Angeles, Glendale is a lively city that over 190,000 Californians call home. From shopping at the Glendale Galleria, visiting the Museum of Neon Arts, or hiking along the Verdugo Mountains, there are plenty of activities to do around town. However, one activity no one enjoys doing is eliminating pests invading their Glendale home. For the best pest control services in Glendale, CA, look to Brooks Pest Control.
With the proper tools and expertise to tackle your pest problems, our team of technicians is ready to detect, eliminate, and prevent pests from coming back to your Glendale home. We also provide personalized pest control services and utilize green products that exterminate different infestations without harming your loved ones and pets.
Receive the best Glendale pest control services as early as today by requesting a free quote or giving us a call! 
Glendale, CA, Areas We Service
Nobody should have to deal with the damage and health risk factors that can come with a pest infestation. This is why we commit to serving areas across the west coast, including neighborhoods across the Glendale area. Some of the prominent Glendale communities that we serve include but are not limited to:
Grandview
Verdugo Viejo
Pacific-Edison
Somerset
Montrose Verdugo City
Crescenta Highlands
Verdugo Woodlands
Get Your Free Glendale, CA, Pest Control Quote Today
While DIY methods do exist, nothing beats the effectiveness of going to the pros at Brooks Pest Control for the best pest control services in Glendale, CA. With personalized pest control solutions, we make sure that your pest problem not only gets out but stays out as well. 
Need a little help budgeting out professional pest control in Glendale? Browse our special offers page to see our current promotions. To get started, request a free quote online to eliminate your pest problem as early as today!  
Frequently Asked Questions
What pests do you provide treatment for in Glendale, CA?
At Brooks Pest Control, we provide treatment for a number of different pests in Glendale, CA. We quickly remove these pests while utilizing products that cause no harm to your loved ones and your pets. Some of the pests that we treat in Glendale include:
Do you offer same-day pest control in Glendale, CA?
For those urgent pest infestations that simply can't wait another day, we provide same-day pest control services to Glendale customers who call or contact our team before noon. If you miss us, no sweat! We are happy to provide you with next-day service, including visits on Saturdays.
What happens if pests come back after treatment?
If your pest problem returns after we've applied our initial treatment, there's no need to panic. As a commitment to eliminating your pest problem in any way possible, we conduct a re-treatment free of charge to ensure your pest problem is gone for good.
How do I get started?
You can get started by requesting a free quote or scheduling your initial appointment for your Glendale home. The ways you can do this are by giving our team a call or by filling out our online contact form today.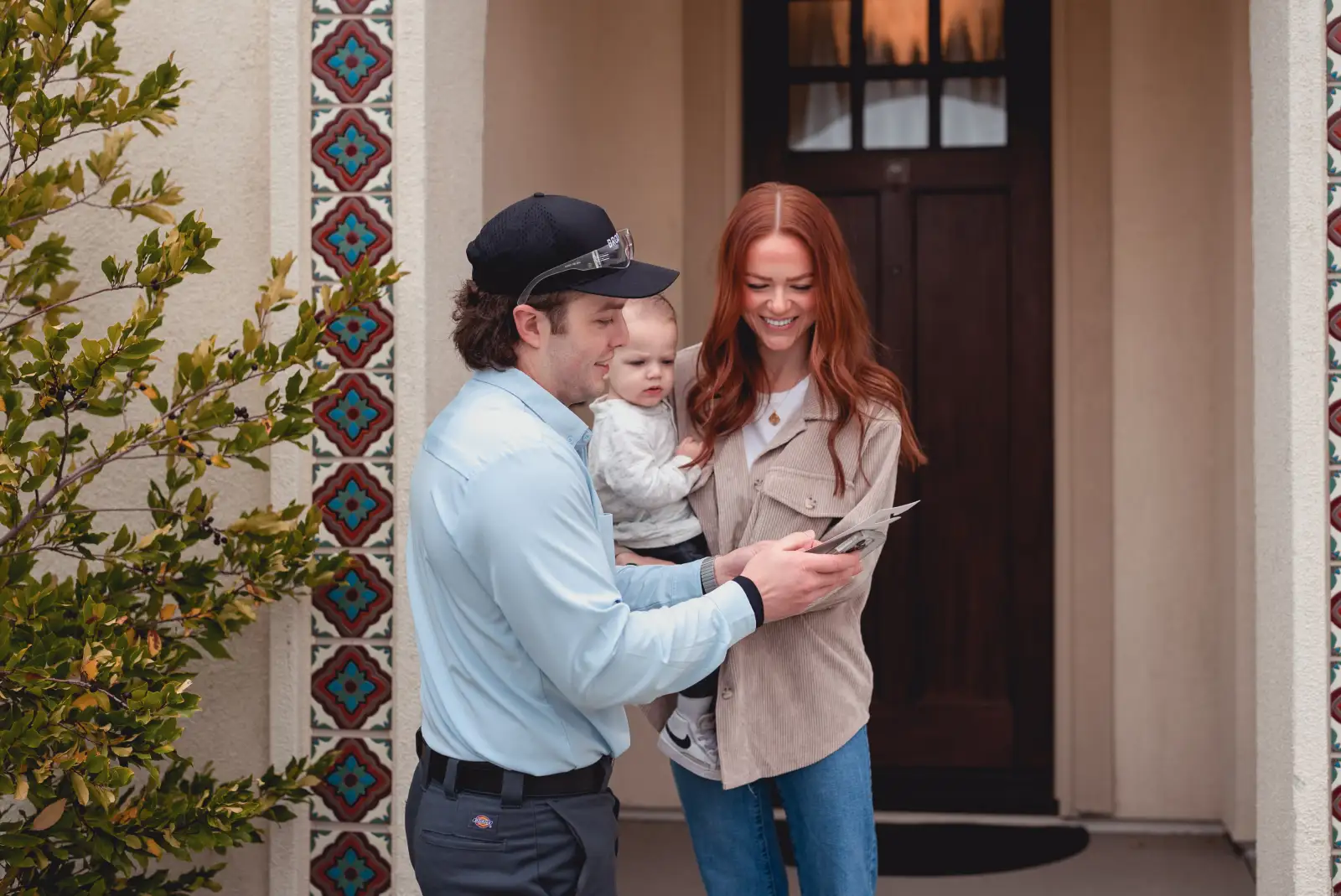 Pet and Environmentally Safe
Our licensed and certified pest control technicians use treatment methods that are friendly to pets, families, and the environment. Our customers are important to us – that's why we have a 100% satisfaction guarantee. If the pests come back, so do we.
833-369-1242
Same-day and Saturday Service
At Brooks, we're dedicated to solving your pest problems for good. That's why we offer same-day and Saturday pest control services – call us before noon and we'll get the job done.
833-369-1242
Don't wait. Get rid of your pests today!