Efficient Pest Control Services in Portland, OR
When you find yourself dealing with a pest infestation in your Portland home or business, call the pest experts at Brooks Pest Control. Brooks can help fend off invading mosquitoes, ants, cockroaches, rodents, and more. We offer sustainable pest control services that allow you to return to living pest-free. Give our team a call or fill out our online contact form to receive your free quote!
Portland, OR, Areas We Service for Pests
The city of Portland has plenty of recreational activities to enjoy including parks, rivers, and mountains. The mild climate of Oregon attracts tourists, and unfortunately, pests. We're committed to providing eco-friendly pest control services to business owners and residents in the Portland area to keep those creepy crawlers out.
A few of the neighborhoods in Portland we serve include:
Beaverton
Gresham
Tigard
Lake Oswego
Sunnyside
North Tabor
Lents
Northwest Portland
Rodent Control in Portland
Of all the nasty pests that might get into your home, mice, rats, and other rodents might just be the worst. They're clever, stubborn, sneaky, and capable of causing serious problems once they get indoors. It makes sense then, that you'll need the very best rodent control in Portland to protect both your home and your family from the hazards that rats and mice bring with them. With Brooks Pest Control on your side though, you can finally relax, knowing that your home is in good hands and that even the most serious rodent infestation will soon be resolved.
Mosquito Control in Portland
Anyone who's ever attempted to enjoy a nice day outside can speak to the frustration that comes with being chased back indoors by aggressive mosquitoes. These horrible little bloodsuckers have more than earned their reputation for being an irritating yard pest. Mosquitoes, unfortunately, are much worse than just that. Their ability to spread diseases like West Nile Virus and Malaria is unrivaled in the animal kingdom, making them a formidable foe indeed. With quality mosquito control in Portland, you and your loved ones can stay safe all spring and summer long.
Get Your Free Portland, OR, Pest Control Quote Today
At Brooks Pest Control, we believe it's possible to control pests while still being easy on the environment. With the use of eco-friendly pest control products and preventive pest control treatments, you can have peace of mind knowing your home will be safe from insect and rodent invaders. Once we complete our initial inspection, we'll set up a custom treatment plan to remove pests and keep them out for good. Request your free quote or schedule a free inspection today!
Frequently Asked Questions
What pests do you provide treatment for in Portland, OR?
From pesky ants to furry rodents, we treat a wide variety of pests at Brooks Pest Control. Attempting to remove pests without professional help can lead to risks as many pests carry diseases and bacteria. Our pest professionals at Brooks Pest Control have the tools and expertise to properly remove pests from your property and prevent them from returning.

A few of the pests we treat in Portland include:
Do you offer same-day pest control in Portland, OR?
Yes! We offer same-day services if you call before noon that day. Alternatively, we also provide next-day service and Saturday appointments as well.
What happens if pests come back after treatment?
If you spot pest infestation in between treatments, we'll provide free re-treatments. Our goal is to keep your house pest-free, and we want to honor our commitment to serving you.
How do I get started with services?
Get started today by giving our team a call or contacting us online. We also have special offers available to help you find a great deal on Portland pest control!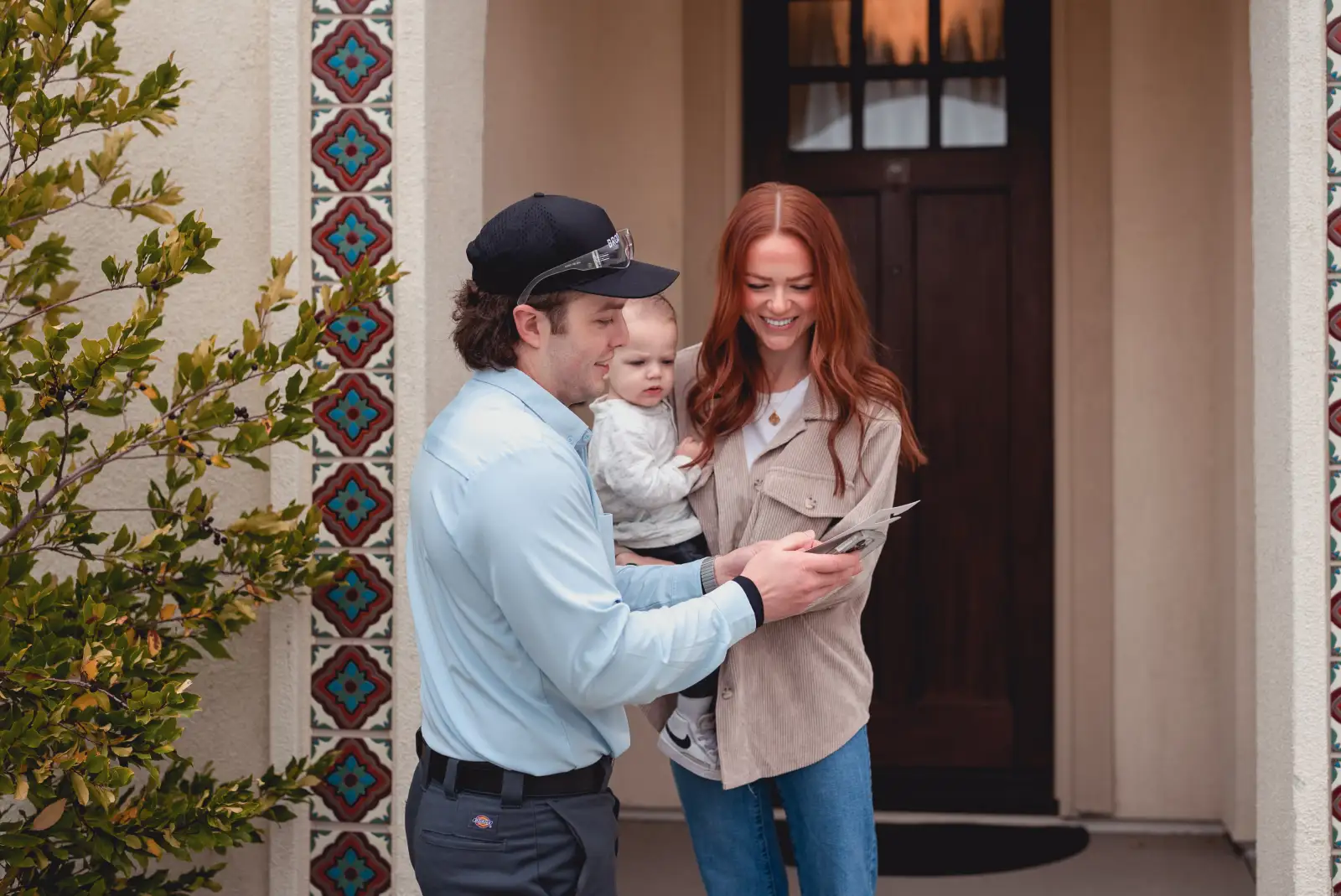 Pet and Environmentally Safe
Our licensed and certified pest control technicians use treatment methods that are friendly to pets, families, and the environment. Our customers are important to us – that's why we have a 100% satisfaction guarantee. If the pests come back, so do we.
833-369-1242
Same-day and Saturday Service
At Brooks, we're dedicated to solving your pest problems for good. That's why we offer same-day and Saturday pest control services – call us before noon and we'll get the job done.
833-369-1242
Don't wait. Get rid of your pests today!