Pest Control Services in Rialto, CA
Located a few miles west of San Bernardino near the Santa Ana River, Rialto is a cozy town in which over 104,000 people live. From several tracks of the Union Pacific Railroad to a day out at Frisbie Park, plenty of pleasant activity buzzes around in Rialto. Yet something else that's buzzing around that's far from friendly are pests primed to infest your home. When you need the best pest control services in Rialto, CA, call us at Brooks Pest Control.
With a dedicated team of pest control professionals with the right equipment to tackle your pest problem, we provide versatile and practical solutions that can attack many pests. We also resolve your pest solution by various measures, all without causing any harm to you, your loved ones, or your pets.
Kickstart your pest-free life today by requesting a free quote online or calling our team for our Rialto pest control services.
 Rialto, CA, Areas we Service
It is a point of pride for us to serve communities across the West Coast, including those near Rialto, CA. No matter which part of Rialto you're in, you can count on us to care for your pest control needs. Communities that we serve near Rialto include but are not limited to: 
Sierra Lakes
Walnut Village
Rancho West
Muscoy
Terrace
Bloomington
Crestmore
West Colton
Get Your Free Rialto, CA, Pest Control Quote Today
Make your living space free of any creepy critters with quality Rialto pest control with Brooks. With several services that tailor your home and the ability to treat many pests in one visit, you'll find the solution you need for your home with us.
Don't wait and get the best Rialto pest control services with Brooks today by requesting a free quote online. Additionally, view our special offers page here for more ways to save on our pest control services.
Frequently Asked Questions
What pests do you provide treatment for in Rialto, CA?
We offer various high-quality services on several pests for your Rialto home. We'll exterminate and prevent your pest problem from returning to your home with specialized treatments to aim at multiple pests. The pests that we provide treatments on include:
Do you offer same-day pest control in Rialto, CA?
Don't wait and let your pest problem linger! If you call our Rialto offices by noon, you'll qualify for our same-day pest control services. We additionally offer next-day treatments and pest control services on Saturdays.
What happens if pests come back after treatment?
As part of our commitment to ridding your Rialto home of pests, we offer complimentary retreatments for those who need more help with their pest problem. Unless we have resolved your pest infestation, our work is not complete.
How do I get started?
Why wait when you can get the best pest control services in Rialto, CA, by calling our team or contacting us online as soon as today!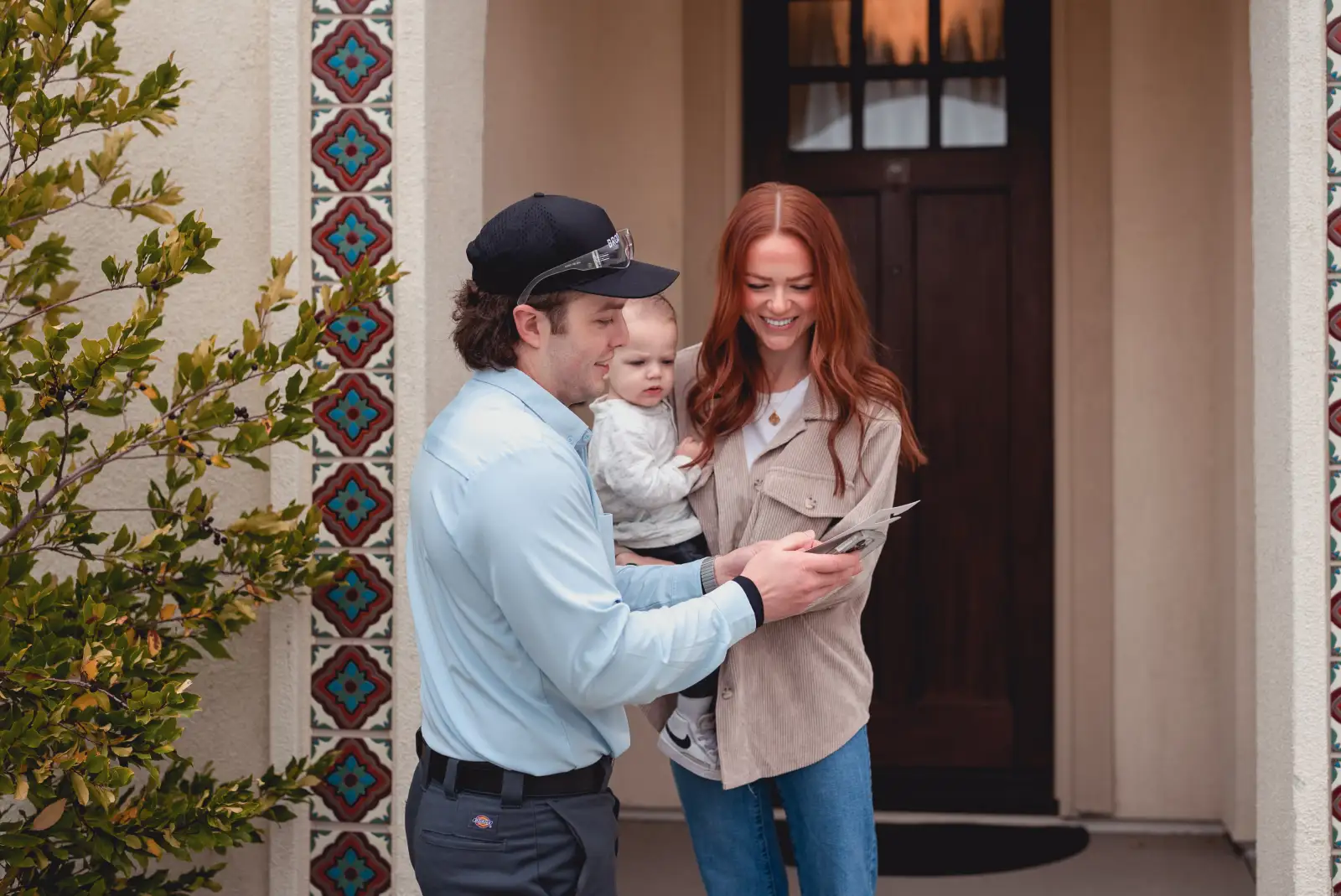 Pet and Environmentally Safe
Our licensed and certified pest control technicians use treatment methods that are friendly to pets, families, and the environment. Our customers are important to us – that's why we have a 100% satisfaction guarantee. If the pests come back, so do we.
833-369-1242
Same-day and Saturday Service
At Brooks, we're dedicated to solving your pest problems for good. That's why we offer same-day and Saturday pest control services – call us before noon and we'll get the job done.
833-369-1242
Don't wait. Get rid of your pests today!