Pest Control Services in North Hollywood, CA
North Hollywood is a beautiful community full of dedicated, hard-working people. But just as you can look forward to going home at the end of a long day, so do pests. In search of food, water, and shelter, a wide variety of pests can make their way into your home at all times of the year, but Brooks Pest Control is here to help you avoid the headache of getting rid of them.
Get your free pest control quote and start taking back control over your home today!
North Hollywood, CA, Areas We Service
Choosing Brooks Pest Control for your pest control needs in North Hollywood brings you peace of mind at every point in the process. We'll help you keep your home free from these unwanted visitors, whenever and wherever you need.
Some of the communities near North Hollywood and Los Angeles we serve include:
Van Nuys
Sun Valley
Burbank
Panorama City
Sunland
Glendale
Sherman Oaks
Get Your Free North Hollywood, CA, Pest Control Quote Today
Take action today and reclaim your space with Brooks Pest Control. Our team of experts is ready to provide you with a tailored pest control solution that fits your needs. Visit us online to see our special discounts and request your free pest control quote from Brooks Today!
Frequently Asked Questions
What pests do you provide treatment for in North Hollywood, CA?
We offer pest control solutions for a wide range of unwelcome intruders. Explore our full selection of pest control services to discover the many ways we can help you enjoy a pest-free home.
Some of our most popular extermination services include:
Do you offer same-day pest control in North Hollywood, CA?
Brooks is dedicated to providing speedy and effective pest control treatments to all our customers. If you call before noon, count on us to be at your door that same day to conduct our inspection and start crafting the pest control plan tailored to your unique needs. We also work on Saturdays, so we'll be here when you need us most. 
What happens if pests come back after treatment?
The last thing you want is to have your pests come back right after you finish your treatment. That's why Brooks has our satisfaction guarantee to make sure that the job is done right every time. If the pests come back after our treatments, we'll come back and apply retreatments to make sure that they stay gone for good.
How do I get started?
Get the pest elimination results you need fast with the help of Brooks Pest Control. Give us a call today or reach out to us online to get professional help with your pest problem. Schedule your appointment now!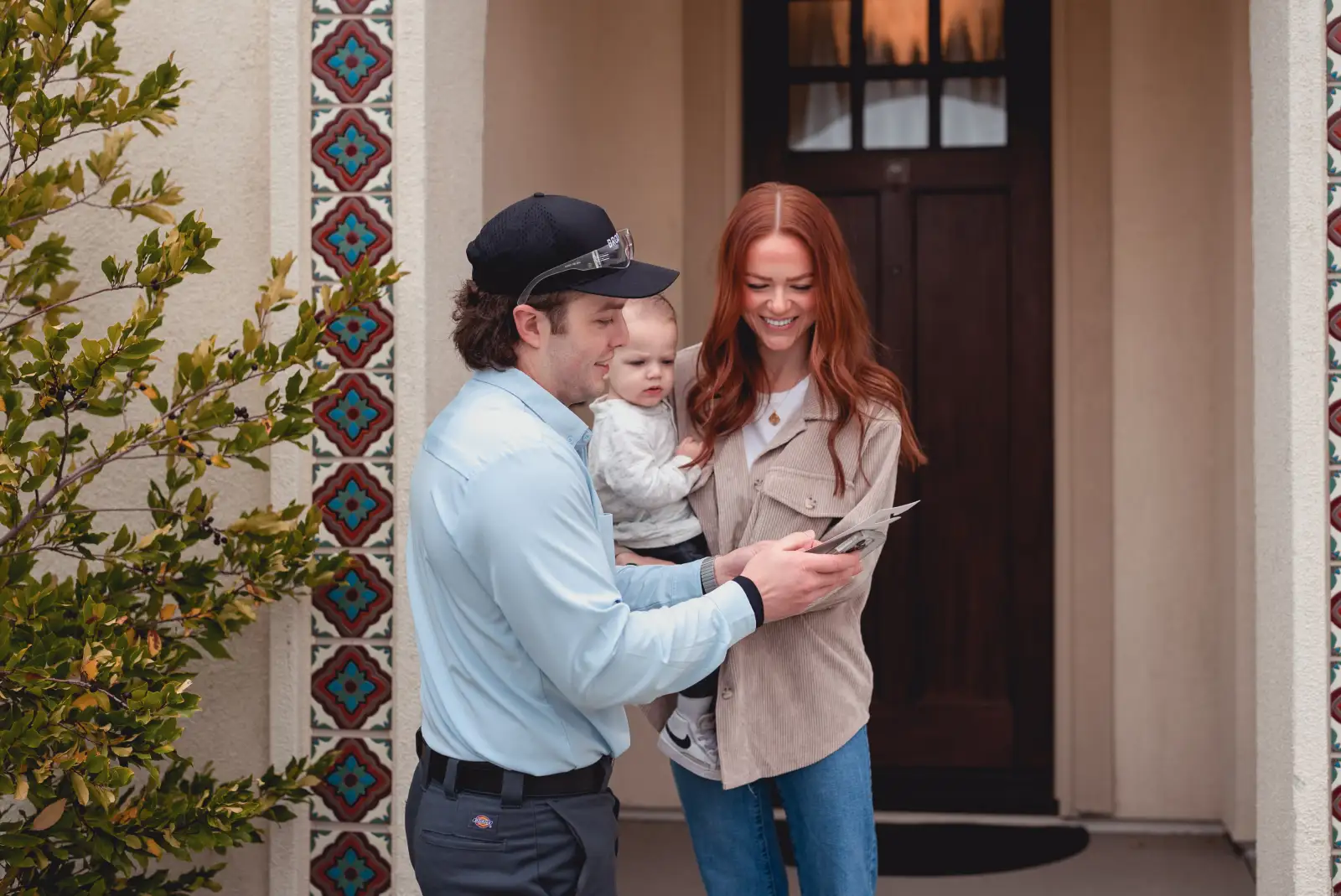 Pet and Environmentally Safe
Our licensed and certified pest control technicians use treatment methods that are friendly to pets, families, and the environment. Our customers are important to us – that's why we have a 100% satisfaction guarantee. If the pests come back, so do we.
833-369-1242
Same-day and Saturday Service
At Brooks, we're dedicated to solving your pest problems for good. That's why we offer same-day and Saturday pest control services – call us before noon and we'll get the job done.
833-369-1242
Don't wait. Get rid of your pests today!