Pest Control Services in San Bernardino, CA
San Bernardino is an exciting town that's filled with fun opportunities. Whether it be a visit to the Robert and Frances Fullerton Museum of Art, at California State University or getting a bite to eat at the world's first McDonald's, there are plenty of pleasant sights to see and visit in San Bernardino. Yet a sight nobody likes to see are pests inside of their home. If you're in need of the best pest control services in San Bernardino, CA, turn to Brooks Pest Control.
Regardless if you need treatment for pests, rodents, or others, we'll drive out and prevent your problem from coming back to your San Bernardino home. Utilizing eco-friendly treatments, we fully inspect and treat your entire house without harming you, your loved ones, or your pets. Crack down on your pest control and get started by requesting a free quote online or giving our team a call to schedule your first inspection today!
San Bernardino, CA, Areas We Service
We are proud to provide the best pest control services not only to those across the San Bernardino area but to communities across the west coast as well. Some of the San Bernardino neighborhoods we serve include but are not limited to:
Verdemont
Del Rosa
Show Place
Rancho West
Small Canyon
Riverview
Carousel
Perris Hills
Get Your Free San Bernardino, CA, Pest Control Quote Today
While DIY methods do exist, nothing can beat leaning on the best professional pest control services at Brooks Pest Control. Our solutions help eliminate multiple pests in one personalized treatment. We also use products that are extremely effective on exterminating pests but are not harmful to you or your loved ones.
Eager to get started? Begin requesting pest control today and request a free quote online. For an added bonus, check out our current special offers to see how you can save on premium pest control services.
Frequently Asked Questions
What pests do you provide treatment for in San Bernardino, CA?
At Brooks Pest Control, we provide treatments and solutions for many different pests common throughout the San Bernardino area including:
Do you offer same-day pest control in San Bernardino, CA?
Call our offices before noon and you will qualify for same-day pest control treatment for your San Bernardino home. If your pest problem is creating urgent issues for your home, don't hesitate. We additionally offer pest control service on Saturdays and generally provide next-day service as well.
What happens if pests come back after treatment?
If your pest control returns to your San Bernardino home, that simply means that our job is not done. As a part of our dedication to eliminating and preventing your pest problem from returning, we provide complementary retreatments to ensure that the job gets done once and for all.
How do I get started?
Getting started is the easiest part of getting our San Bernardino pest control services. Simply give us a call or contact us online to schedule your initial inspection. We're just as eager to eliminate pests from your home as you are.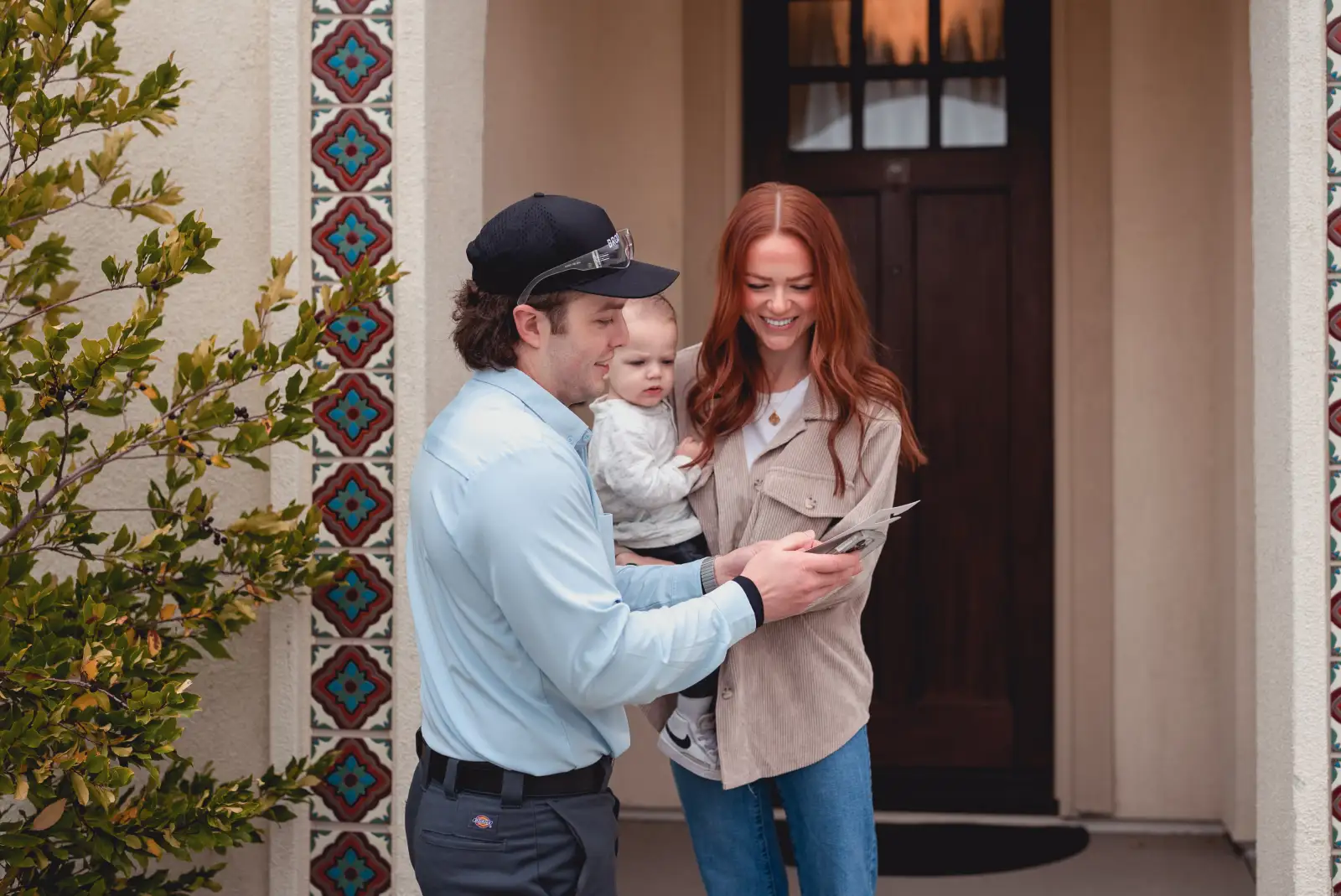 Pet and Environmentally Safe
Our licensed and certified pest control technicians use treatment methods that are friendly to pets, families, and the environment. Our customers are important to us – that's why we have a 100% satisfaction guarantee. If the pests come back, so do we.
833-369-1242
Same-day and Saturday Service
At Brooks, we're dedicated to solving your pest problems for good. That's why we offer same-day and Saturday pest control services – call us before noon and we'll get the job done.
833-369-1242
Don't wait. Get rid of your pests today!