Pest Control Services in Los Angeles, CA
When you discover pests invading your space, you might not know where to start. Attempting to control pests with home remedies often isn't a sustainable solution either. Luckily, the pest control experts at Brooks Pest Control have the expertise to quickly identify and eradicate pest infestation from your home or business. Contact us today for a free quote!
Los Angeles, CA, Areas We Service
Our team at Brooks Pest Control is proud to serve residents and business owners in the Los Angeles area. When you need quick and reliable pest control services, give our team a call to schedule a same-day appointment. We even have Saturday scheduling options available too. A few of the neighborhoods we serve in Los Angeles, CA, include:
Hollywood
West Hollywood
Downtown Los Angeles
Venice
Northeast Los Angeles
Melrose Hill
Vermont-Slauson
Vermont Square
Historic South Central
And beyond
Rodent Control in Los Angeles
Mice, rats, voles, and other rodents can wreak havoc in and around your home. These clever, sneaky, and deceptively dangerous pests can carry diseases and cause destruction to your home or business. Our team of rodent control experts at Brooks Pest Control is committed to providing sustainable pest control solutions to quickly and effectively remove rodents from your home and prevent them from returning.
Get Your Free Los Angeles, CA, Pest Control Quote Today
Don't deal with pest infestation on your own. When you call Brooks Pest Control, you can enjoy peace of mind knowing you're receiving professional treatments. From initial inspection to quarterly treatments, you can return to living pest-free. Request your free pest control quote or schedule your appointment by giving us a call.
Frequently Asked Questions
What other pests do you treat in Los Angeles, CA?
We treat a variety of pests at Brooks Pest Control, from pesky ants to rodents. Not sure which type of infestation you're dealing with? Don't fret. Our team is equipped with the tools to identify various types of pests, including:
Do you offer same-day pest control in Los Angeles, CA?
Household pests don't keep a regular schedule and certainly don't work nine to five. Why should a pest control company do anything differently? Here at Brooks Pest Control, we're proud to offer available same-day and Saturday service to help you get rid of annoying pests as quickly as possible.
How do I get started?
Do you have a pest control plan? Brooks Pest Control is ready when you are. Whether you're dealing with something creepy or crawly, Brooks Pest Control can take care of it. Don't let insects get comfortable in your home, contact us or give us a call today for your free quote!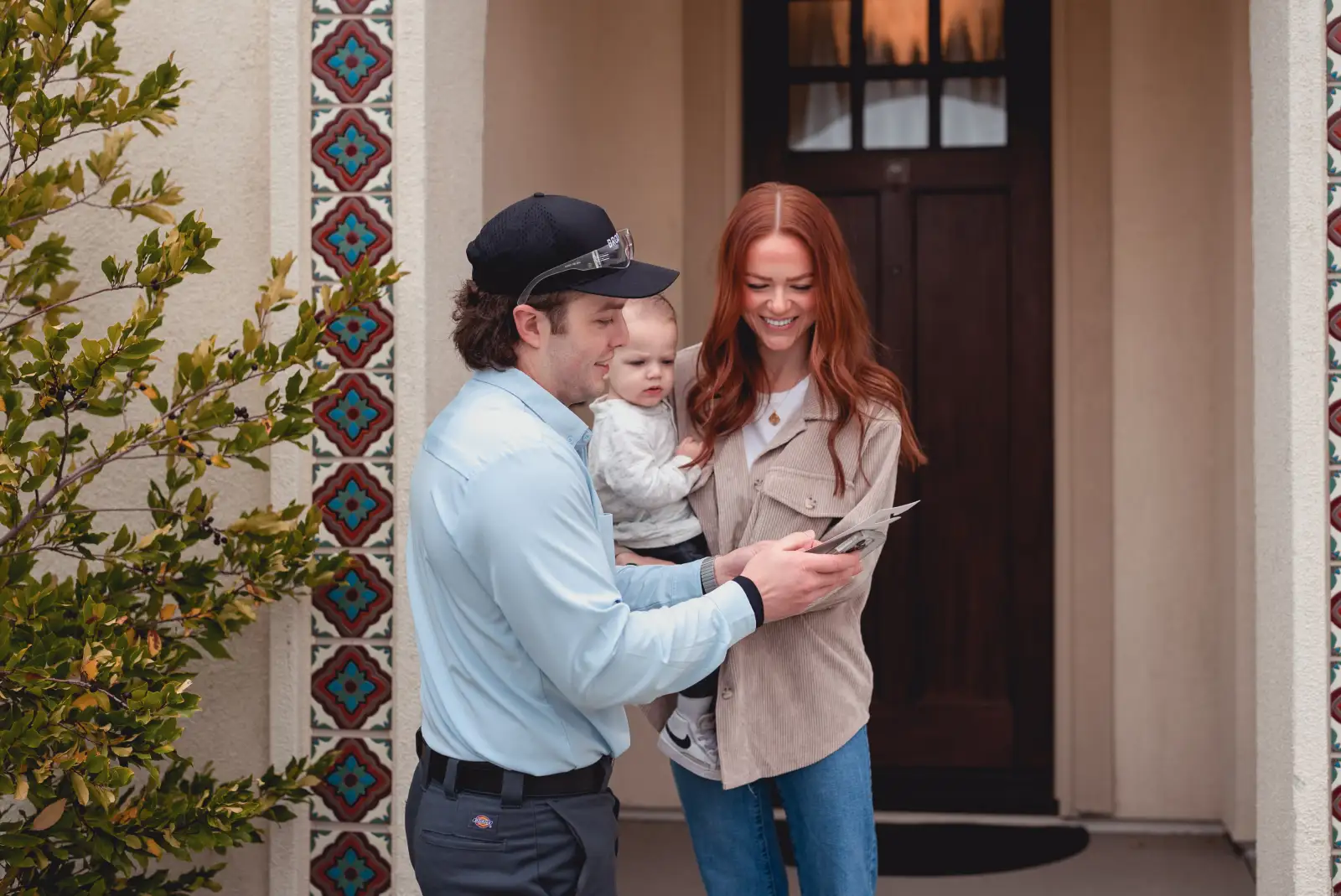 Pet and Environmentally Safe
Our licensed and certified pest control technicians use treatment methods that are friendly to pets, families, and the environment. Our customers are important to us – that's why we have a 100% satisfaction guarantee. If the pests come back, so do we.
833-369-1242
Same-day and Saturday Service
At Brooks, we're dedicated to solving your pest problems for good. That's why we offer same-day and Saturday pest control services – call us before noon and we'll get the job done.
833-369-1242
Don't wait. Get rid of your pests today!