Pest Control Services in Lake Oswego, OR
Eight miles south of Portland is Lake Oswego, Oregon. With Oswego Lake located in the city's central part, endless activities keep you busy. Although Lake Oswego has incredible sights, it also houses various pests.
Brooks Pest Control is well-equipped to handle various pest infestations and offer effective pest prevention measures. Each pest infestation is unique, which is why our pest specialists conduct a thorough assessment of your home's specific situation.
Dealing with pest infestations should be the least of your concerns. Let us relieve your worries and request your free quote now, or call us today with any questions.
Lake Oswego, OR, Areas We Service
Dealing with a pest infestation can be stressful, but you don't have to face them alone. Our knowledgeable team can handle a wide variety of pests in Lake Oswego.
Let our pest control experts help you return your home to pest-free living. We can provide service to all areas within Lake Oswego, including:
Blue Heron
Bryant
Childs
Forest Highlands
Glenmorrie
Lakeview Summit
Palisades
Rosewood
And beyond!
Get Your Free Lake Oswego, OR, Pest Control Quote Today
At Brooks Pest Control in Lake Oswego, OR, our focus is on delivering tailored pest management solutions. We design treatments that are unique to your residence to remove disruptive pests.
Using eco-friendly treatments and experienced pest control specialists, we are ready to handle your Lake Oswego pest control issues. With Brooks Pest Control, we'll get you back to enjoying a pest-free living space.
Don't hesitate to reach out for a free quote or call us for further information regarding our services.
Frequently Asked Questions
What pests do you provide treatment for in Lake Oswego, Oregon?
Our team of trained pest control specialists has the expertise to identify the source of the issue and devise an effective plan to eliminate pests. Besides our pest control solutions, we offer a wide range of preventive treatments for the following pests:
Do you offer same-day pest control in Lake Oswego, Oregon?
Brooks Pest Control's primary goal is bringing relief to your Lake Oswego, OR, house by addressing pest issues. If you need same-day service, call us anytime before noon, and we'll be at your home before the day's end.
Otherwise, we can serve you the following day, including Saturdays. Don't hesitate to schedule your free home inspection today!
What happens if pests come back after treatment?
At Brooks Pest Control in Lake Oswego, OR, we place your satisfaction as our utmost priority. We stand by our commitment that if pests reappear in your Lake Oswego home, we will provide a re-treatment at no extra cost.
How do I get started?
Getting rid of pests from your Dallas, OR, home has never been easier. Contact one of our representatives or give us a call to explore possible pest control treatment options. We are here to assist you and ensure your home remains pest-free.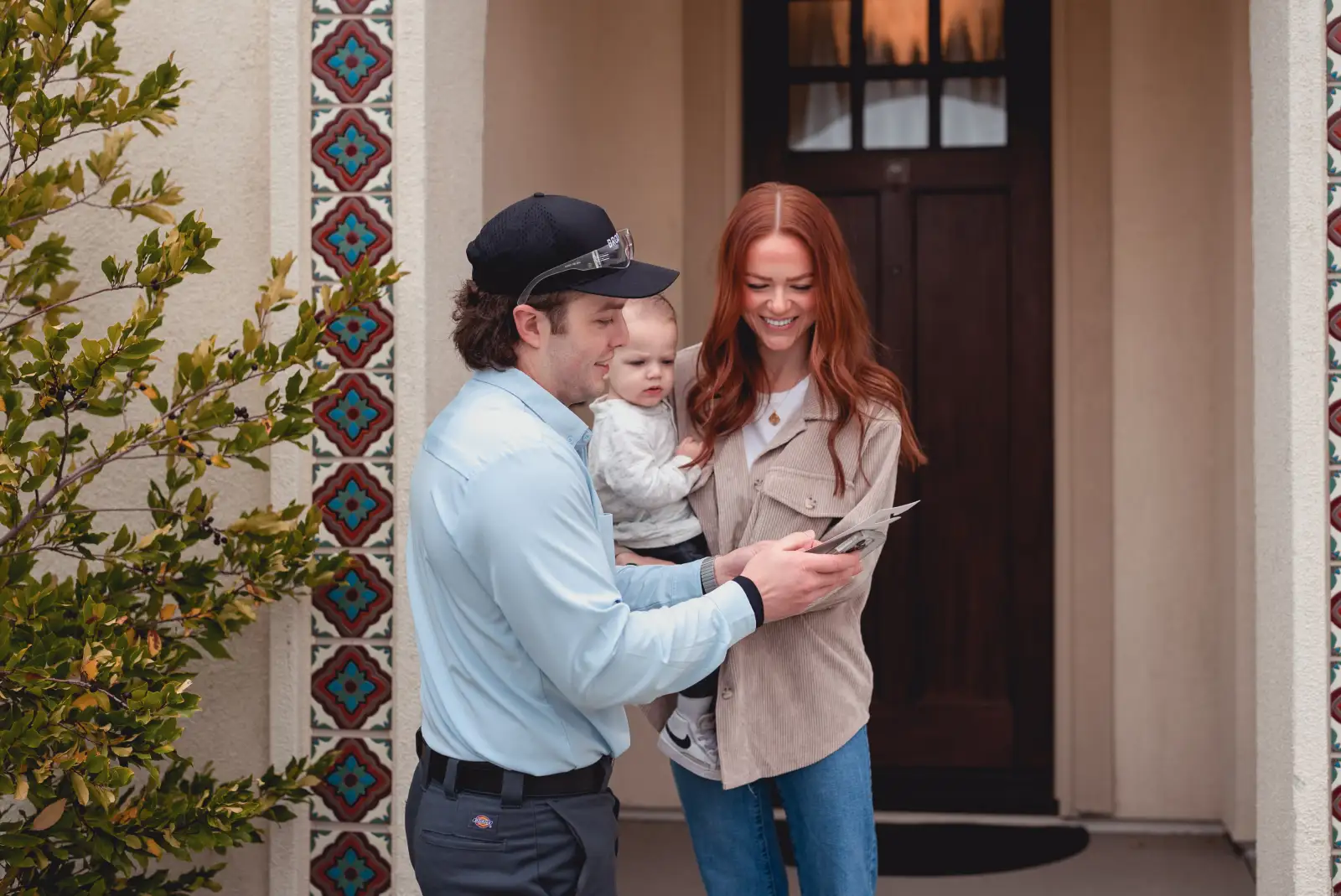 Pet and Environmentally Safe
Our licensed and certified pest control technicians use treatment methods that are friendly to pets, families, and the environment. Our customers are important to us – that's why we have a 100% satisfaction guarantee. If the pests come back, so do we.
833-369-1242
Same-day and Saturday Service
At Brooks, we're dedicated to solving your pest problems for good. That's why we offer same-day and Saturday pest control services – call us before noon and we'll get the job done.
833-369-1242
Don't wait. Get rid of your pests today!