Pest Control Services in Temecula, CA
Nestled in the heart of Southern California, about halfway between Los Angeles and San Diego, Temecula is a thriving community known for rolling vineyards, picturesque views, and a vibrant nightlife scene. With year-round sunshine and stunning landscapes surrounding the city from all angles, more and more people are moving to Temecula for its high quality of life.
While there's a lot to love about living in Temecula, it comes at the cost of dealing with many types of bothersome pests. If you discover a pest problem in your home, don't hesitate to bring in professional help. Brooks Pest Control offers top-of-the-line pest control services in Temecula with treatments that are proven to be effective at driving out rodents, ants, cockroaches, mosquitoes, and more. Give us a call to set up your initial inspection or request a free quote to get started today!
Temecula, CA, Areas We Service
A pest problem of any size in your home can be frustrating, potentially dangerous, and downright gross. There are some DIY methods of pest control you can try to use, but they aren't exactly reliable options. The best action is to invest in Brooks Pest Control's expert Temecula pest control services. Our friendly technicians have the experience and tools necessary to deliver tested, environmentally conscious treatments suited for pest removal and prevention services.
Brooks Pest Control offers options for pest control in Temecula and other nearby communities, such as:
Paseo Del Sol
Los Ranchitos
Alta Vista
Wolf Creek
Paloma Del Sol
De Luz
Redhawk
Crowne Hill
Get Your Free Temecula, CA, Pest Control Quote Today
Handling a major pest problem on your own can be a lot to handle, but thankfully, Brooks Pest Control is here to help. We offer pest control services in Temecula, CA, proven to be effective in eradicating cockroaches, rodents, ants, and more. You can get started today by requesting a free quote on Temecula pest control services and checking out our special offers!
Frequently Asked Questions
What pests do you provide treatment for in Temecula, CA?
Living in Southern California means you have to deal with lots of gross pests from time to time. Brooks Pest Control aims to help by offering Temecula pest control services, including cockroach control, ant control, rodent control, and more.
Do you offer same-day pest control in Temecula, CA?
We do! We know that sometimes, your pest problem needs to be handled right away. As a result, we offer same-day pest control in Temecula whenever you call before noon. We also offer Saturday pest control in Temecula for any issues you run into during the weekend.
What happens if pests come back after treatment?
Pests, unfortunately, like to put up a fight. If you discover that your pests have returned after one of our visits, Brooks Pest Control happily offers complimentary re-treatments for all our customers.
How do I get started?
It's simple! Brooks Pest Control offers convenient and reliable pest control in Temecula, with treatments proven to be effective and efficient. Whenever you run into a problem with pests, get in touch right away. Give us a call or contact us online to begin!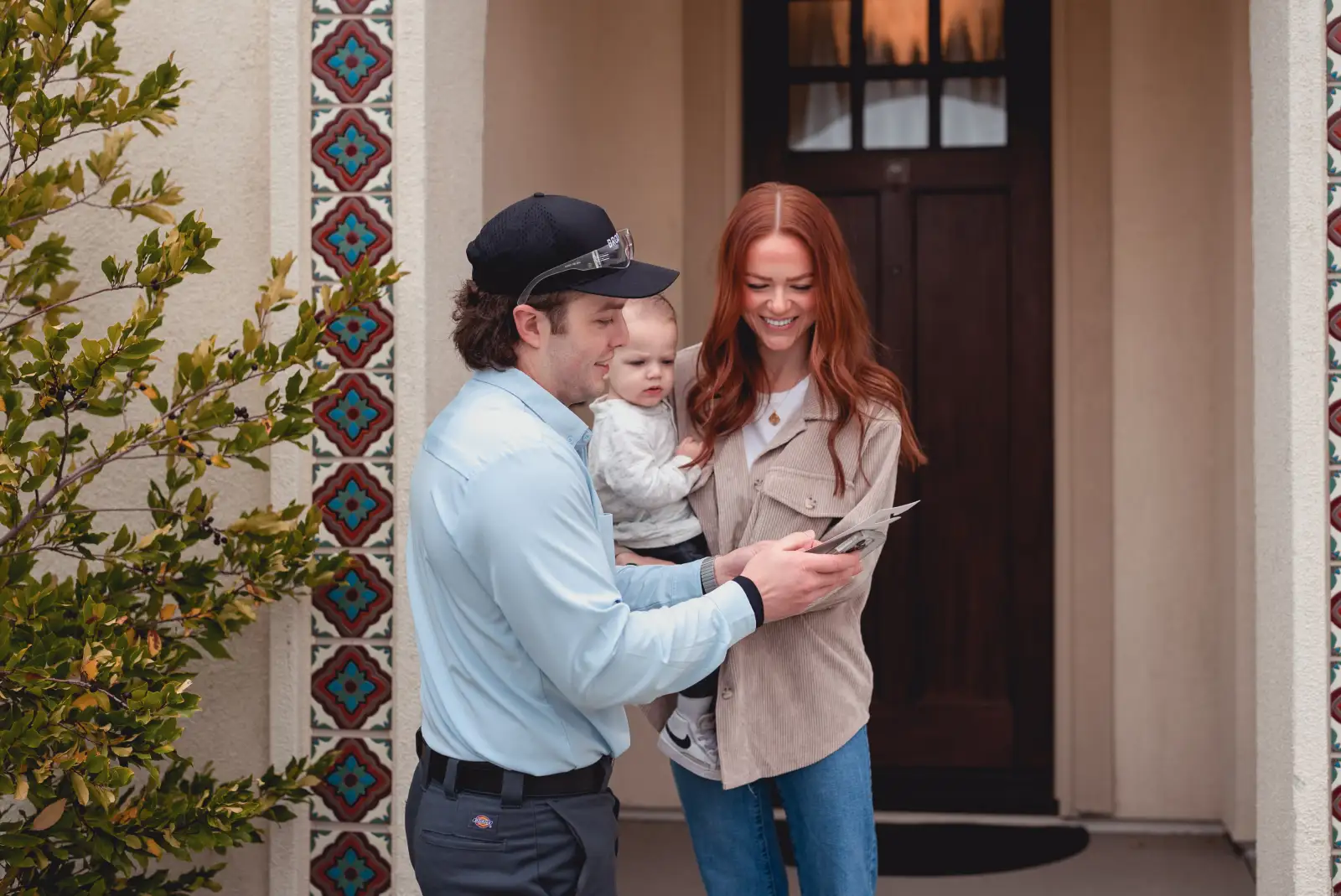 Pet and Environmentally Safe
Our licensed and certified pest control technicians use treatment methods that are friendly to pets, families, and the environment. Our customers are important to us – that's why we have a 100% satisfaction guarantee. If the pests come back, so do we.
833-369-1242
Same-day and Saturday Service
At Brooks, we're dedicated to solving your pest problems for good. That's why we offer same-day and Saturday pest control services – call us before noon and we'll get the job done.
833-369-1242
Don't wait. Get rid of your pests today!