Beverly Hills, California
Pest Control Services in Beverly Hills, CA
Brooks Pest Control has you covered with quality pest control in Beverly Hills, CA! Our technicians are trained to deal with rats, roaches, mosquitoes, ants, and more. We can provide preventive pest control services, so you never have to worry about insects or rodents entering your home. Call us today to schedule your initial inspection!
Protecting Beverly Hills From Pest Invaders
It's easy to understand why Beverly Hills is widely considered to be one of the most luxurious places to live in all of the United States. With beautiful mountains to the north, the Pacific Ocean to the southwest, and sunny Los Angeles to the east, you're surrounded by paradise everywhere you look while staying here. And whether you want to shop on Rodeo Drive or explore one of the many local museums, you'll never have trouble finding something to do.
Not everything here is perfect, however, as Beverly Hills residents are still forced to deal with the many types of pests found across all of Southern California. If you discover that pests have invaded your home or place of business, call in the pros at Brooks Pest Control. Our expert technicians will quickly eliminate your issue and work to make sure it doesn't return. Give us a call or contact us online to get a free quote on Beverly Hills pest control today!
Beverly Hills, CA, Areas We Service
In addition to potentially harmful effects on your health, dealing with invasive pests can be inconvenient, stressful, and often downright gross. Some DIY pest control treatments may be effective in the short term, but they all fall short when compared to Brooks Pest Control's tested eco-friendly treatments. We offer pest control services in Beverly Hills and the surrounding communities, including:
The Flats
Trousdale Estates
Beverly Crest
Benedict Canyon
Holmby Hills
Beverlywood
Beverly Grove
And more
Get Your Free Beverly Hills, CA, Pest Control Quote Today
To get the most out of life in Beverly Hills, you can't be dragged down by the stress of a pest problem. Eliminate the pests causing you trouble once and for all with Brooks Pest Control. Our technicians have the tools and experience needed to effectively drive out your pests and make sure they don't come back. Ready to get started? Begin the process by requesting a free quote on pest control services in Beverly Hills or by exploring our special offers page!
Frequently Asked Questions
What pests do you provide treatment for in Beverly Hills, CA?
Brooks Pest Control is equipped to handle just about any type of pest you may encounter. Whether you're dealing with a creepy crawly or a furry vermin, we're ready to help. We offer Beverly Hills pest control services for several types of pests, including:
Do you offer same-day pest control in Beverly Hills, CA?
Yes! We know that some pest issues are simply too urgent to wait around. That's why we offer same-day pest control in Beverly Hills if you order before noon. We also offer Saturday pest control in Beverly Hills for problems that may arise on the weekend.
What happens if pests come back after treatment?
Our top priority is achieving complete customer satisfaction. If your pest problem is not adequately handled by our visit, Brooks Pest Control proudly offers complimentary re-treatments to ensure your problem goes away for good.
How do I get started?
It's never been easier to get pest control service in Beverly Hills. To get the ball rolling, give us a call or contact us online today!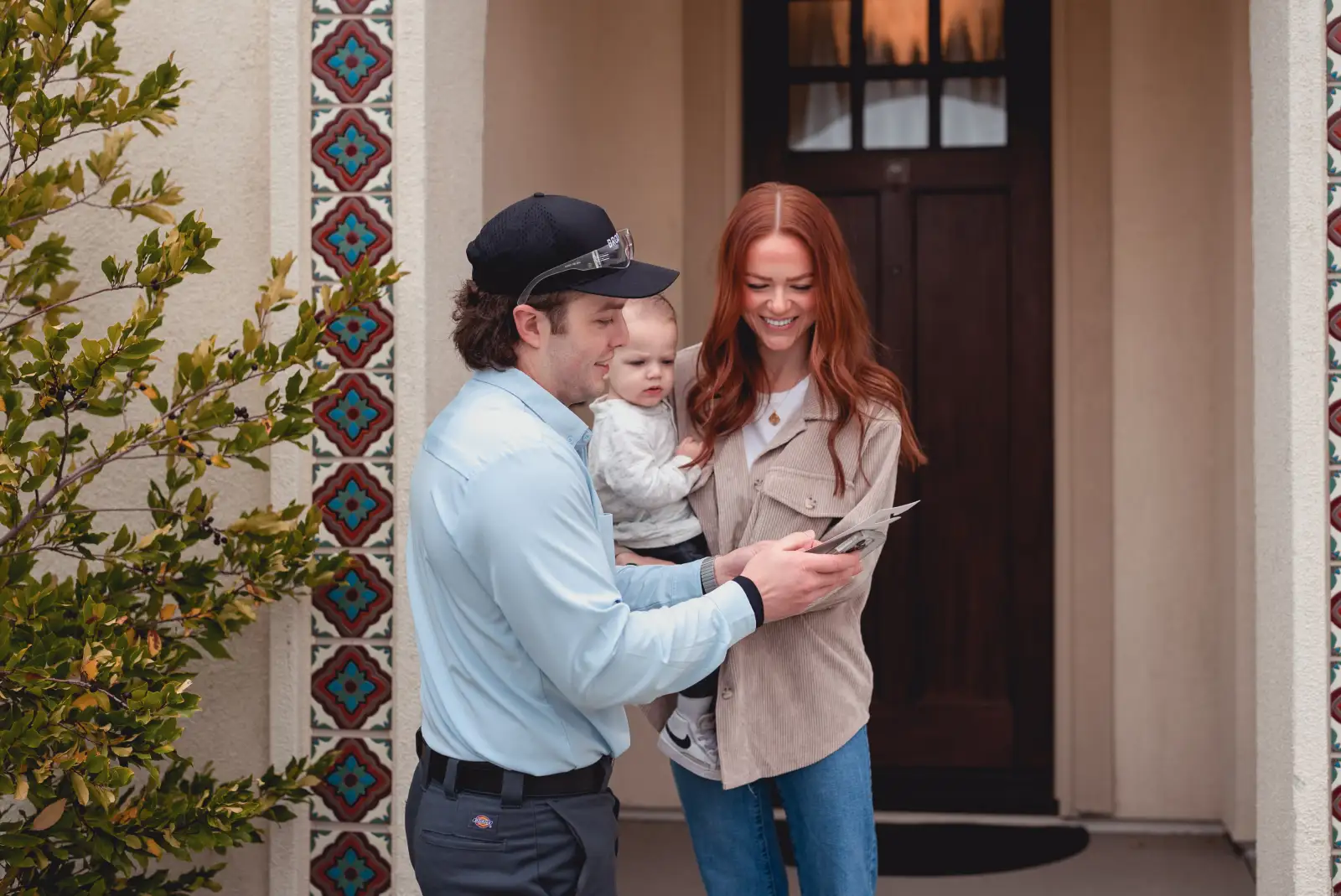 Pet and Environmentally Safe
Our licensed and certified pest control technicians use treatment methods that are friendly to pets, families, and the environment. Our customers are important to us – that's why we have a 100% satisfaction guarantee. If the pests come back, so do we.
833-369-1242
Same-day and Saturday Service
At Brooks, we're dedicated to solving your pest problems for good. That's why we offer same-day and Saturday pest control services – call us before noon and we'll get the job done.
833-369-1242
Don't wait. Get rid of your pests today!