Pest Control Services in Pasadena, CA
If you need friendly, expert pest control in Pasadena, CA, Brooks has you covered! Brooks Pest Control can provide you with preventive pest control services to keep your home free of invaders or deal with any issues you're having with rodents, cockroaches, ants, mosquitoes, and more. Call us today to schedule your initial service.
The Best Solution for Pest Problems in Pasadena
Tucked along the northeast edge of Greater Los Angeles, Pasadena is routinely considered among the best places to live in California. It's clear why, as the city's more than 100,000 residents are treated to year-round perfect weather, easy beach access, and many high-end options for shopping and dining. Pasadena is also home to one of the most historic stadiums in the world, as the Rose Bowl hosts college football games, a New Year's Day parade, and concerts every year.
Life in Pasadena is undeniably sweet, but unfortunately, that can attract quite a few pests. If you discover a pest problem in your home or place of business, don't deal with it alone. Call in the pros at Brooks Pest Control. Our highly trained technicians will quickly identify the source of your issue and eliminate it once and for all, helping you regain peace of mind. Give us a call or contact us online to get a free quote on Pasadena pest control today!
Pasadena, CA, Areas We Service
Finding a pest infestation in your home or workplace can be gross, frustrating, and even potentially harmful to your health. There are some common DIY methods of pest control out there, but they pale in comparison to the effectiveness of Brooks Pest Control's tested, environmentally conscious treatments. We offer several options for pest control in Pasadena and the surrounding communities, including:
Normandie Heights
North Arroyo/South Arroyo
Daisy-Villa
Hastings Ranch
Lamanda Park
North Central
Brigden Ranch
Casa Grande
And more
Get Your Free Pasadena, CA, Pest Control Quote Today
Give yourself time to smell the roses and eliminate your pest problems quickly with Brooks Pest Control. Our expert technicians have the tools and knowledge necessary to thoroughly eradicate several types of pests from your home. Get started today by requesting a free quote on pest control services in Pasadena. Or take a look at our special offers!
Frequently Asked Questions
What pests do you provide treatment for in Pasadena, CA?
There are many types of pests you may encounter in your Pasadena home or business, both big and small. Thankfully, Brooks Pest Control is here to help. We offer Pasadena pest control services for many different creepy crawlies, including:
Do you offer same-day pest control in Pasadena, CA?
Yes! We know that sometimes, your problem simply can't wait. If you call before noon, we offer same-day pest control in Pasadena. We also offer Saturday pest control services for issues that come up on the weekend.
What happens if pests come back after treatment?
We're committed to providing a thorough, satisfactory job with every home or business we treat. If your pest problem returns, Brooks Pest Control gladly offers complimentary re-treatments to get rid of your issue for good.
How do I get started?
Finding pest control service in Pasadena has never been easier. If you have a problem with one or more pests at your home or place of business, do not hesitate to get in touch with Brooks Pest Control. Give us a call or contact us online to get the process started today!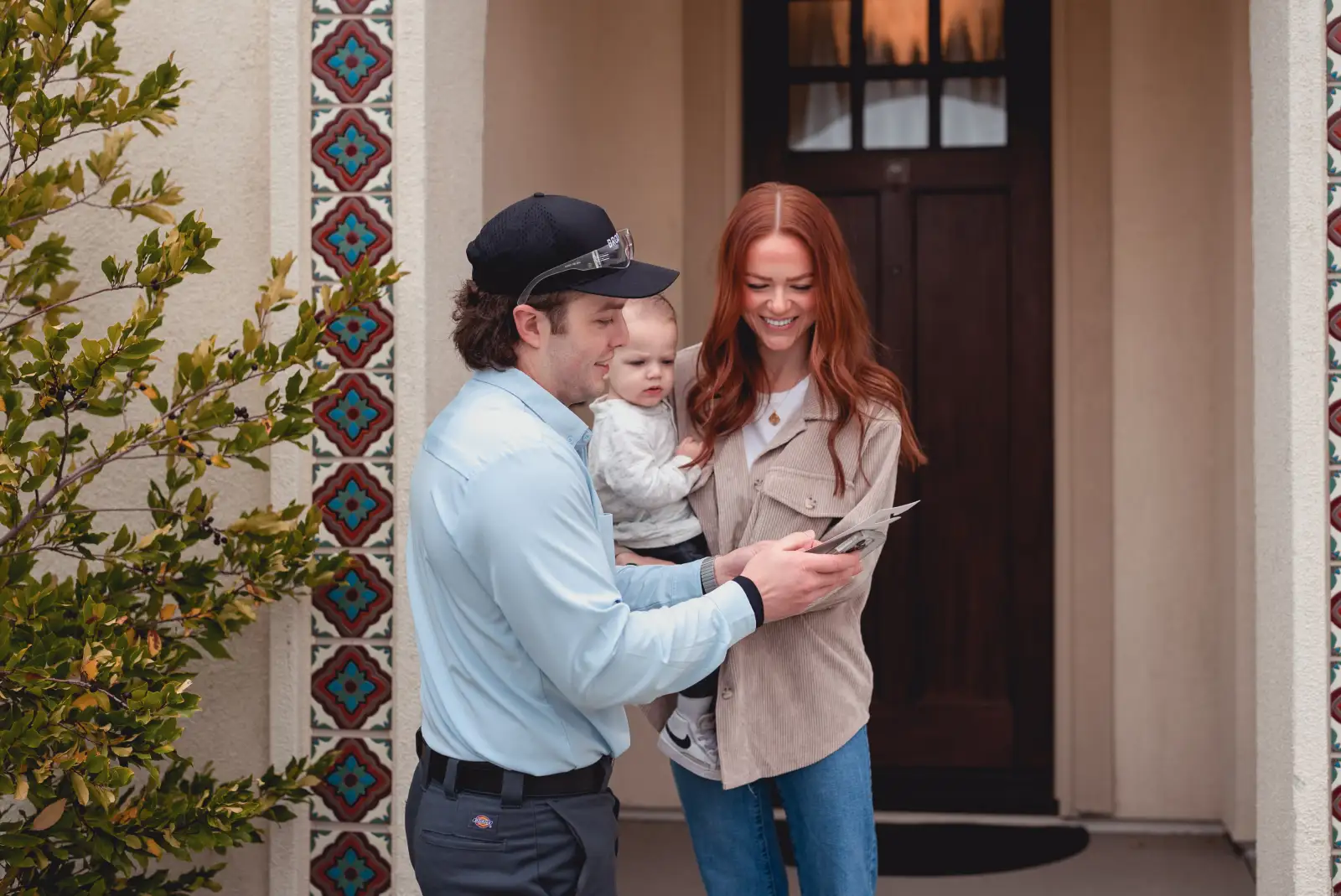 Pet and Environmentally Safe
Our licensed and certified pest control technicians use treatment methods that are friendly to pets, families, and the environment. Our customers are important to us – that's why we have a 100% satisfaction guarantee. If the pests come back, so do we.
833-369-1242
Same-day and Saturday Service
At Brooks, we're dedicated to solving your pest problems for good. That's why we offer same-day and Saturday pest control services – call us before noon and we'll get the job done.
833-369-1242
Don't wait. Get rid of your pests today!