West Hollywood, California
Pest Control Services in West Hollywood, CA
West Hollywood, home of the Sunset Strip and known as the Creative City for its one-of-a-kind culture surrounding music and entertainment, is a place unlike any other. A warm, sunny climate, high-energy nightlife, and proximity to downtown Los Angeles and Beverly Hills make West Hollywood a spectacular place to live or work.
Home to nearly 35,000 people in just 1.9 square miles, West Hollywood, CA, is a buzzing place to be. Unfortunately, that buzz can come from a number of pests, which can quickly kill the fun in any setting. When you have a pest problem in your home, the residential pest control services in West Hollywood, CA, from Brooks Pest Control can help restore some peace. Give us a call or contact us online to get a free quote for your pest control services today.
West Hollywood, CA, Areas We Service
Nobody in West Hollywood should have to live with a pest infestation in their home. Creepy crawlies make for unpleasant times, and they have no place in your personal space. If you've been faced with pests in your home in West Hollywood, the experts at Brooks Pest Control are more than happy to step in. We provide pest control in West Hollywood and beyond, including the areas of:
Sunset Strip
Crescent
Norma Triangle
Tri-West
And beyond
Get Your Free West Hollywood, CA, Pest Control Quote Today
Strut down the Sunset Strip without worries of a pest infestation waiting for you at home with the help of Brooks Pest Control. We're prepared to handle a number of different pests that could be troubling you, and you can get started with us today by requesting a free quote from our professionals. Don't forget to check out our special offers as well.
Frequently Asked Questions
What pests do you provide treatment for in West Hollywood, CA?
Four legs, six legs, eight legs, or more—a Brooks Pest Control expert can get a creepy crawly or critter out of your home. Fast, efficient, professional service will have your days of a pest infestation behind you before you know it. We can treat your home for a variety of pests, including:
Do you offer same-day pest control in West Hollywood, CA?
We do! Give us a call before noon, and we'll have someone out to your home in West Hollywood, CA, by the end of the day. Alternatively, next-day and Saturday services can also be arranged.
What happens if pests come back after treatment?
Pests are determined little creatures, but so are we. If you're between scheduled services and they start creeping back in, we'll be there to squash the issue with complimentary re-treatments. It's all part of our satisfaction guarantee.
How do I get started?
Don't wait to reach out if you're having issues with pests in your home in West Hollywood, CA. Give us a call and a Brooks Pest Control professional will get you set up with a free pest inspection. Get started with West Hollywood pest control today!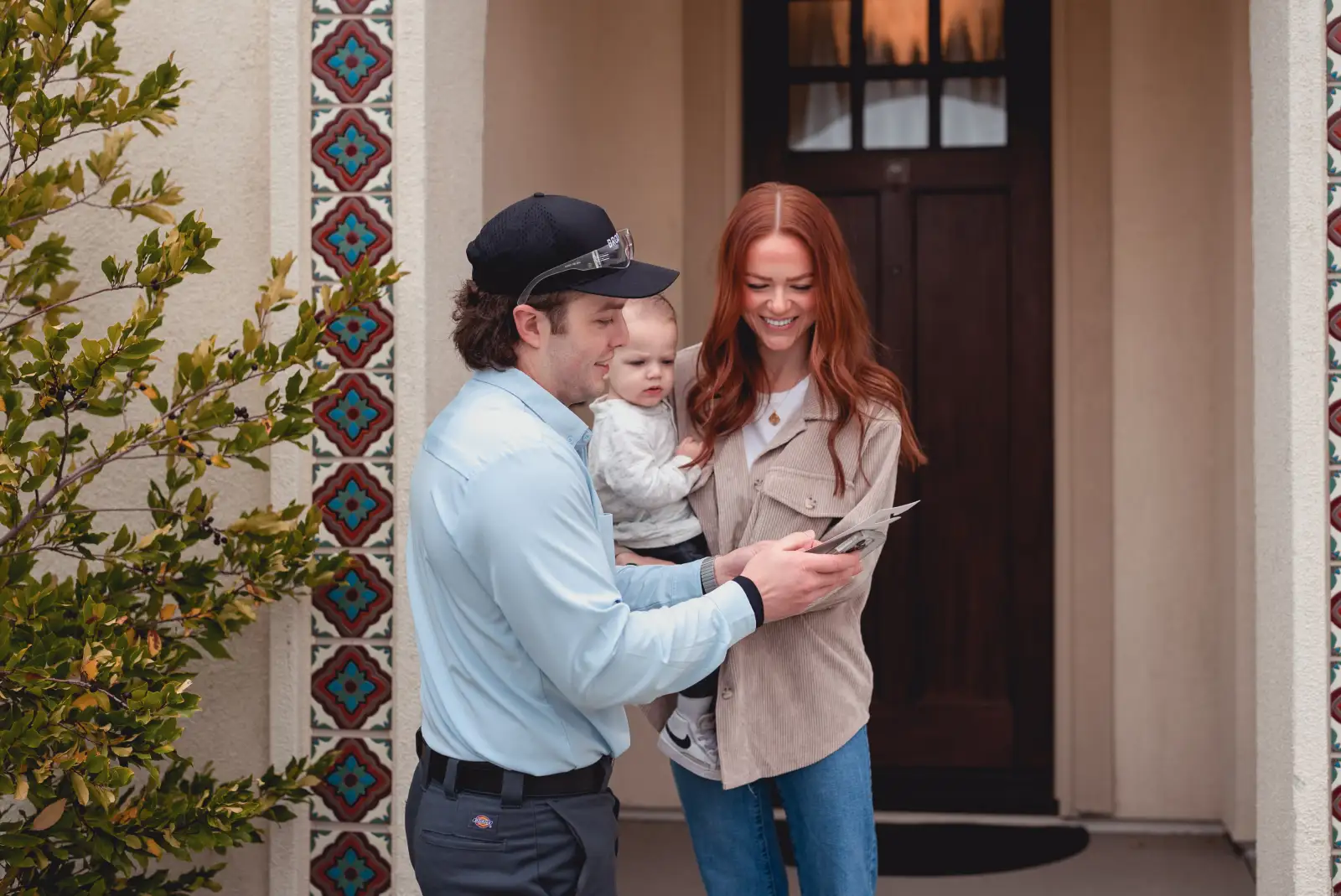 Pet and Environmentally Safe
Our licensed and certified pest control technicians use treatment methods that are friendly to pets, families, and the environment. Our customers are important to us – that's why we have a 100% satisfaction guarantee. If the pests come back, so do we.
833-369-1242
Same-day and Saturday Service
At Brooks, we're dedicated to solving your pest problems for good. That's why we offer same-day and Saturday pest control services – call us before noon and we'll get the job done.
833-369-1242
Don't wait. Get rid of your pests today!