Pest Control Services in Tulare, CA
South of Fresno sits Tulare, CA, a bright and shining town on the rise that over 68,000 people have already called home. Whether you're visiting the World Ag Expo or shopping at the Tulare Outlets, Tulare is a town that's hot with fun activities to do. But with the blazing heat and humidity comes pests that are eager to get inside your home. When you need the best pest control services in Tulare, CA, lean on Brooks Pest Control.
Our treatments provide you, your home, and your loved ones protection against several common pests including ants, ticks, roaches, and more. With eco-friendly methods and preventative treatments, our team of expert technicians will not rest until your pest infestation is as good as gone. Free your Tulare home of pests today by requesting a free quote online or by giving our team a call.
Tulare, CA, Areas We Service
We see it as an honor to provide quality pest control services to residents across the Tulare area. Whether it's a line of ants or roaches on your countertop, we've got the right tools needed to remove pests from your home. Some of the great neighborhoods that we proudly serve include but are not limited to:
Matheny
Loma
Tipton
East Tulare Villa
Paige
Tagus
Not sure if you see your neighborhood on this list? Take a look through our list of service areas and find your nearest service office today!
Get Your Free Tulare, CA, Pest Control Quote Today
With environmentally-friendly products and preventative treatments, Brooks Pest Control is your go-to team of professionals for Tulare pest control services. Begin to take back your property today by requesting a free online quote for our Tulare pest control services today! If you need an extra way to save on our pest control services, browse through our special offers page.
Frequently Asked Questions
What pests do you provide treatment for in Tulare, CA?
From a colony of ants to an infestation of cockroaches, fleas, ticks, and more, our team at Brooks Pest Control is proud to provide preventative treatments against a variety of different pests. On our list of the pests we treat in Tulare, CA, are:
Do you offer same-day pest control in Tulare, CA?
At Brooks Pest Control, we understand the importance of efficient and effective pest control. This is why, if you call our Tulare offices before noon, you will qualify for our same-day pest control services. Even for those who missed the window, we offer next-day services and hours on Saturdays as well.
What happens if pests come back after treatment?
Noticing signs that your pest problem is returning to your home? No problem! As a part of our dedication to preventing pests from entering your Tulare home, we provide complementary re-treatments free of charge to ensure that your infestation is a thing of the past.
How do I get started?
You can get started by contacting our team online for a free quote on Tulare pest control or give our team a call.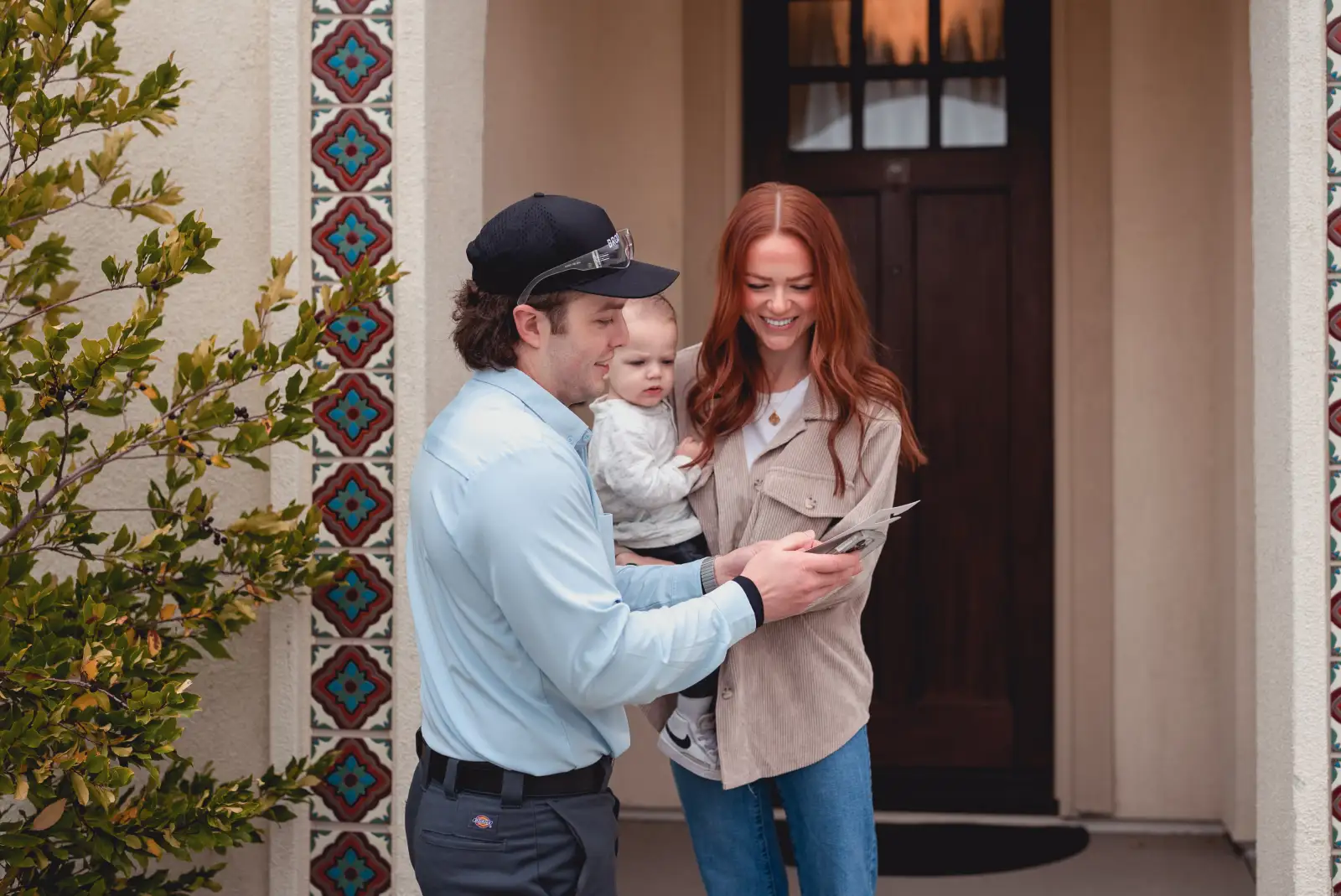 Pet and Environmentally Safe
Our licensed and certified pest control technicians use treatment methods that are friendly to pets, families, and the environment. Our customers are important to us – that's why we have a 100% satisfaction guarantee. If the pests come back, so do we.
833-369-1242
Same-day and Saturday Service
At Brooks, we're dedicated to solving your pest problems for good. That's why we offer same-day and Saturday pest control services – call us before noon and we'll get the job done.
833-369-1242
Don't wait. Get rid of your pests today!