Pest Control Services in Bakersfield, CA
Located north of Los Angeles along the Kern River, Bakersfield, CA, is a prime destination for more than humans. The humidity in California is attractive to many common pests that are ready to invade your home or business. To protect your space with the best pest control services in Bakersfield, turn to Brooks Pest Control. With the right tools and experience, we'll identify and treat your personalized pest problem.
Looking for pest control services in Bakersfield or the surrounding areas? Give us a call or request a free quote today.
Bakersfield, CA, Areas We Serve
A pest infestation is not only an unwelcome sight to see in your Bakersfield home, pests can bring potential health risks such as diseases and contamination. When you see a pest inside your home, don't hesitate to get professional help at Brooks Pest Control. We provide eco-friendly treatment options for neighborhoods across Bakersfield, CA. Some of these areas include:
Oildale
Gosford
Rosedale
Wible Orchard
Landco
Algoso
Get Your Free Bakersfield, CA, Pest Control Quote Today
Eliminate your pest problem and lean on the professionals at Brooks Pest Control. We're dedicated to giving you personalized pest control service to drive out any pesky critters or bugs that are invading your home. With our team of experienced pest control professionals and the right tools to do the job, we'll drive out your pest problem quickly and effectively.
Browse our special offers page to get started, or contact our team to get a free quote today!
Frequently Asked Questions
What pests do you provide treatment for in Bakersfield, CA?
No matter what the problem is in your home, Brooks Pest Control provides the best pest control service in Bakersfield. We have services that target a variety of creepy crawlers, including ants, rodents, cockroaches, and more.
Do you offer same-day pest control in Bakersfield, CA?
When you have an urgent pest problem in your Bakersfield home, call our team, and we'll promptly help. If you call our offices before noon, we'll be there the same day. If not, we are happy to set up a service for the following day. We're also available for services on Saturdays.
What happens if pests come back after treatment?
If the treatment we applied for your pest problem doesn't do the trick, we'll happily provide re-treatment for free. Even if we have to come to your place again, we're committed to eliminating your pest problem in any way possible.
How do I get started?
To get your pest issue resolved, request a free quote or schedule a service by giving us a call or filling out our contact form today. Don't let bugs and critters linger in your Bakersfield home. When you contact Brooks Pest Control, we'll help you drive out your pest problem for good.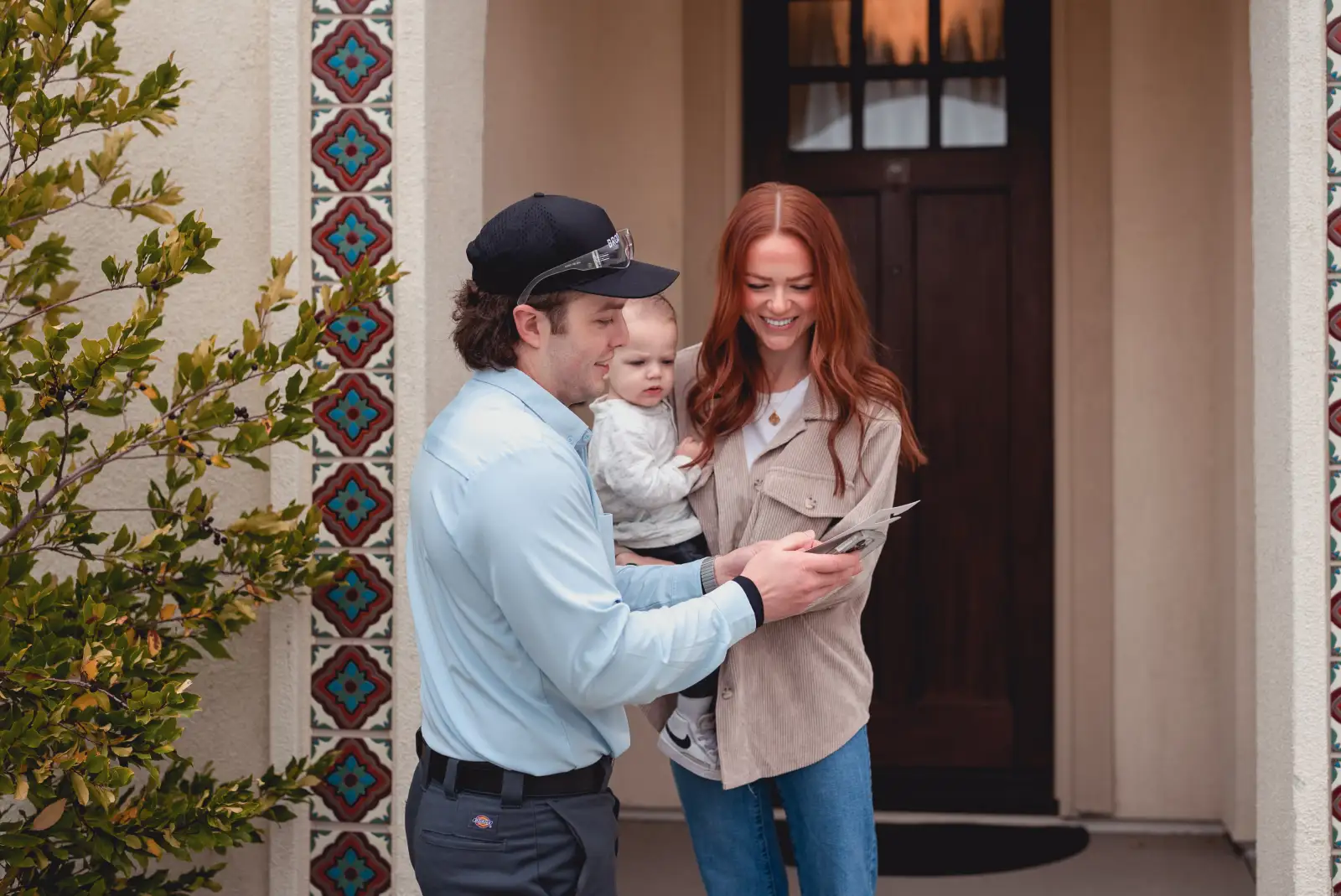 Pet and Environmentally Safe
Our licensed and certified pest control technicians use treatment methods that are friendly to pets, families, and the environment. Our customers are important to us – that's why we have a 100% satisfaction guarantee. If the pests come back, so do we.
833-369-1242
Same-day and Saturday Service
At Brooks, we're dedicated to solving your pest problems for good. That's why we offer same-day and Saturday pest control services – call us before noon and we'll get the job done.
833-369-1242
Don't wait. Get rid of your pests today!