Pest Control Services in Fountain Valley
Considering the damage pests can cause to your home, finding them on your property can be troubling. Luckily, Brooks Pest Control can help! We offer pest control in Fountain Valley that is guaranteed to get rid of pests fast. Save 50% on your first treatment when you sign up today!
Our exterminators undergo extensive training to be able to provide you with the best service for your satisfaction. We get rid of a variety of household pests to alleviate your stress in the short-term and offer long-term protection to promote a healthier, happier future. We treat for a variety of pests ranging from ants and spiders to rodents that have made their way into your home.
What pests do you provide treatment for?
Mosquito Control in Fountain Valley
Mosquitoes are a year-round nuisance. Luckily, Brooks Pest Control can help minimize the risk of mosquito-borne illnesses and reduce the overall population on your property. We offer mosquito control in Fountain Valley that is guaranteed to educate you on problem areas in your yard and set up preventative measures, so your property stays mosquito-free throughout the year!
Our mosquito treatments include:
A full inspection of your yard.
Highly effective eco-friendly treatments.
A free retreatment if you aren't satisfied with our services.
And more!
Rodent Control in Fountain Valley
Are you tired of having a rodent infestation in your home? Are you concerned about potential diseases and/or damage to your home? Brooks Pest Control can help! We offer rodent control in Fountain Valley to get rid of rodent population and provide fast relief. Our exterminators use traps and baits to get rid of rats, mice, and other vermin. Additionally, for effective exclusion, we use copper mesh to patch up small holes that may be present in the exterior of your home. Call us today for our rodent control services!
Free Retreatments for Your Satisfaction
Making sure you receive the best service for your satisfaction is our top priority. If we have serviced your home and you continue to experience rodent problems, contact us right away. We will send a professional rodent exterminator to re-inspect and re-treat your home, ensuring total elimination. After all, your satisfaction is our guarantee! Do you like outside of Fountain Valley? No worries! We service Corona and its surrounding areas!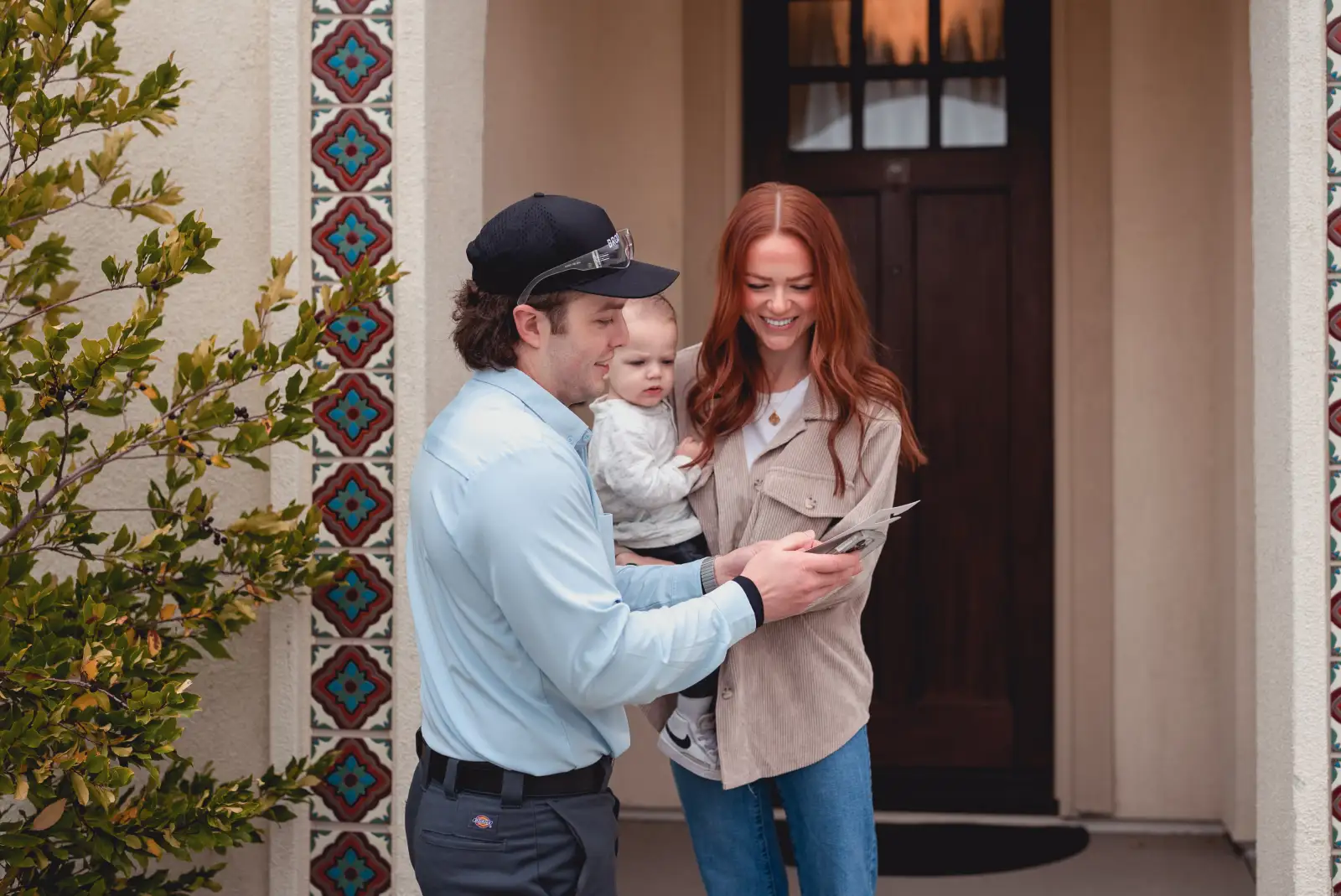 Pet and Environmentally Safe
Our licensed and certified pest control technicians use treatment methods that are friendly to pets, families, and the environment. Our customers are important to us – that's why we have a 100% satisfaction guarantee. If the pests come back, so do we.
833-369-1242
Same-day and Saturday Service
At Brooks, we're dedicated to solving your pest problems for good. That's why we offer same-day and Saturday pest control services – call us before noon and we'll get the job done.
833-369-1242
Don't wait. Get rid of your pests today!