Pest Control Services in Diamond Bar, CA
North of Anaheim is Diamond Bar, a town that shines as bright as its namesake. From putting at the Diamond Bar Golf Course to a stroll through Pantera Park, there are many fun activities to do in this sunny town. Yet, one activity that never brightens a household is dealing with a pest infestation. When you need the best pest control services in Diamond Bar, you can count on us at Brooks Pest Control.
With the ability to treat many pests with one treatment, our expert technicians are best prepared to exterminate, eliminate, and prevent pests from returning to your Diamond Bar home. From ants to fleas to cockroaches, rest assured that we've got your back. Free your home of pests and get Diamond Bar pest control services with Brooks by requesting a free quote online or calling our team today!
 Diamond Bar, CA, Areas We Service
When you turn to professional pest control services at Brooks Pest Control, you can save the time, hassle, and risk of utilizing DIY methods in an attempt to tackle your infestation alone. In fact, with pest control services in areas across the West Coast, you can take comfort that you're not alone in this endeavor, even in Diamond Bar alone. We provide quality pest control services to a variety of communities across the Diamond Bar area, including but not limited to the following: 
Otterbein
Walnut
Phillips Ranch
Spadra
Rowland Heights
Sleepy Hollow
Get Your Free Diamond Bar, CA, Pest Control Quote Today
Free your home from pest infestations with quality Diamond Bar pest control services with Brooks. We'll steer pests out of your home for good without harming you, your loved ones, and your pets. Kickstart your pest-free life and request a free quote for Diamond Bar pest control online today! Need more ways to save on quality Diamond Bar pest control services? Browse our special offers page here.
Frequently Asked Questions
What pests do you provide treatment for in Diamond Bar, CA?
With treatments against many different pests, our technicians have the tools and equipment to do the job. We strive not only to get rid of pests from inside your Diamond Bar home but also to prevent them returning, even if we have to do more than one treatment. Pests that we provide treatment for in Diamond Bar, CA, include: 
Do you offer same-day pest control in Diamond Bar, CA?
Since some infestations are too large to ignore, we provide same-day services for those who call our Diamond Bar service offices before noon. Even if you miss this deadline, don't panic! We offer same-day services and Saturday pest control services as well.
What happens if pests come back after treatment?
We understand that some pest infestations take more than one treatment to exterminate. If you see pests crawling back inside your Diamond Bar home, we'll provide you with a complimentary retreatment free of charge.
How do I get started?
Begin to eliminate pests from your Diamond Bar home once and for all by calling our team or filling out our online contact form to request our pest control services today!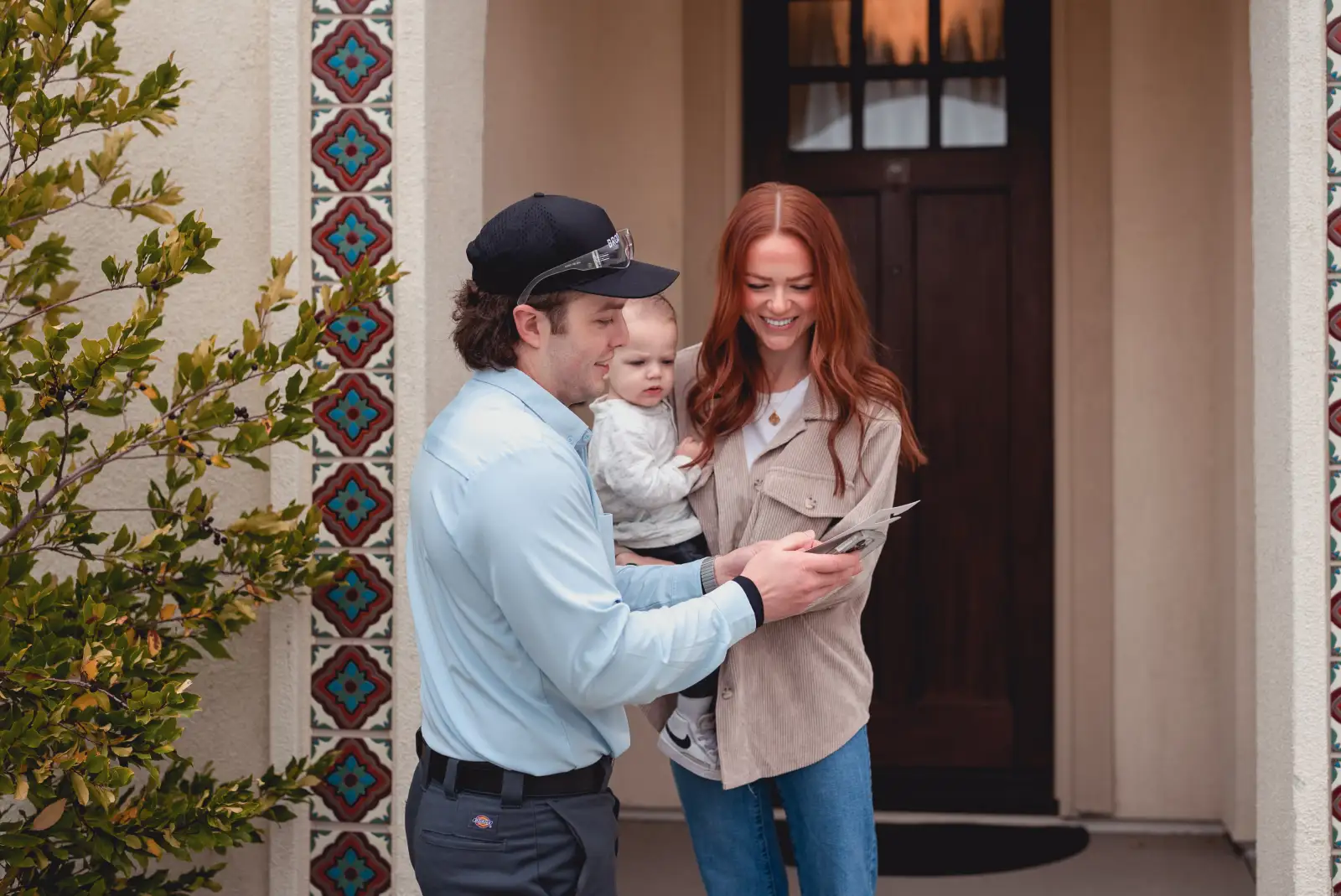 Pet and Environmentally Safe
Our licensed and certified pest control technicians use treatment methods that are friendly to pets, families, and the environment. Our customers are important to us – that's why we have a 100% satisfaction guarantee. If the pests come back, so do we.
833-369-1242
Same-day and Saturday Service
At Brooks, we're dedicated to solving your pest problems for good. That's why we offer same-day and Saturday pest control services – call us before noon and we'll get the job done.
833-369-1242
Don't wait. Get rid of your pests today!