Pest Control Services in Fontana, CA
Fontana, CA, is a sunny town that over 200,000 people call their home. From catching the big race at the Auto Club Speedway to a walk at the Martin Tudor Jurupa Hills Regional Park, Fontana is always filled with life. However, Fontana residents also have to deal with pests ready to infest their homes. When in need of the best pest control services in Fontana, CA, you can count on us at Brooks Pest Control.
From treatment of pests to rodents and more, we're driven to prevent your pest problem from entering back into your home. We also utilize personalized pest control solutions to steer out multiple infestations in one session. Along with our effective solutions, we also use products that do not harm you, your family, or your pets.
Begin eliminating pests from your Fontana home and request a free quote online or give our team a call today!
Fontana, CA, Areas We Service
With our services reaching numerous areas across the west coast, we're better equipped to provide pest control services to as many people as possible, including residents of Fontana, CA. We make it a point of pride to serve neighborhoods across the Fontana area such as:
California Landings
Declezville
Downtown
Rancho Fontana
Sierra Lakes
West End
Empire Center
Get Your Free Fontana, CA, Pest Control Quote Today
With professional Fontana services with Brooks Pest Control, you'll see your pest problem vanish for good. From personalized pest control solutions to same-day and next-day services, we're ready to help eliminate and prevent pests from coming into your Fontana home.
Start today by requesting a free quote or scheduling your first inspection online today! To make sure you get the most bang for your buck, browse our special offers page for our current promotions. 
Frequently Asked Questions
What pests do you provide treatment for in Fontana, CA?
Brooks Pest Control offers treatments for many different pests that could invade your Fontana home. We not only can rid your home of one specific infestation but, with personalized pest control solutions, can eliminate multiple infestations from your home. Some of the pests we treat include:
Do you offer same-day pest control in Fontana, CA?
If you call our team before noon, you will qualify for same-day pest control services for your Fontana home. We additionally offer next-day service if you miss our window but can't wait long to remove your pest problem. We additionally have hours and offer services on Saturdays.
What happens if pests come back after treatment?
There's no cause for alarm if your pest problem isn't fully eliminated in your Fontana home. That just means we haven't finished our job. Committed to preventing your pest problem from returning, we provide retreatments at no added cost.
How do I get started?
To request pest control services for your Fontana home, all you have to do is either give us a call or fill out our online contact form to receive a free quote or schedule your initial inspection today!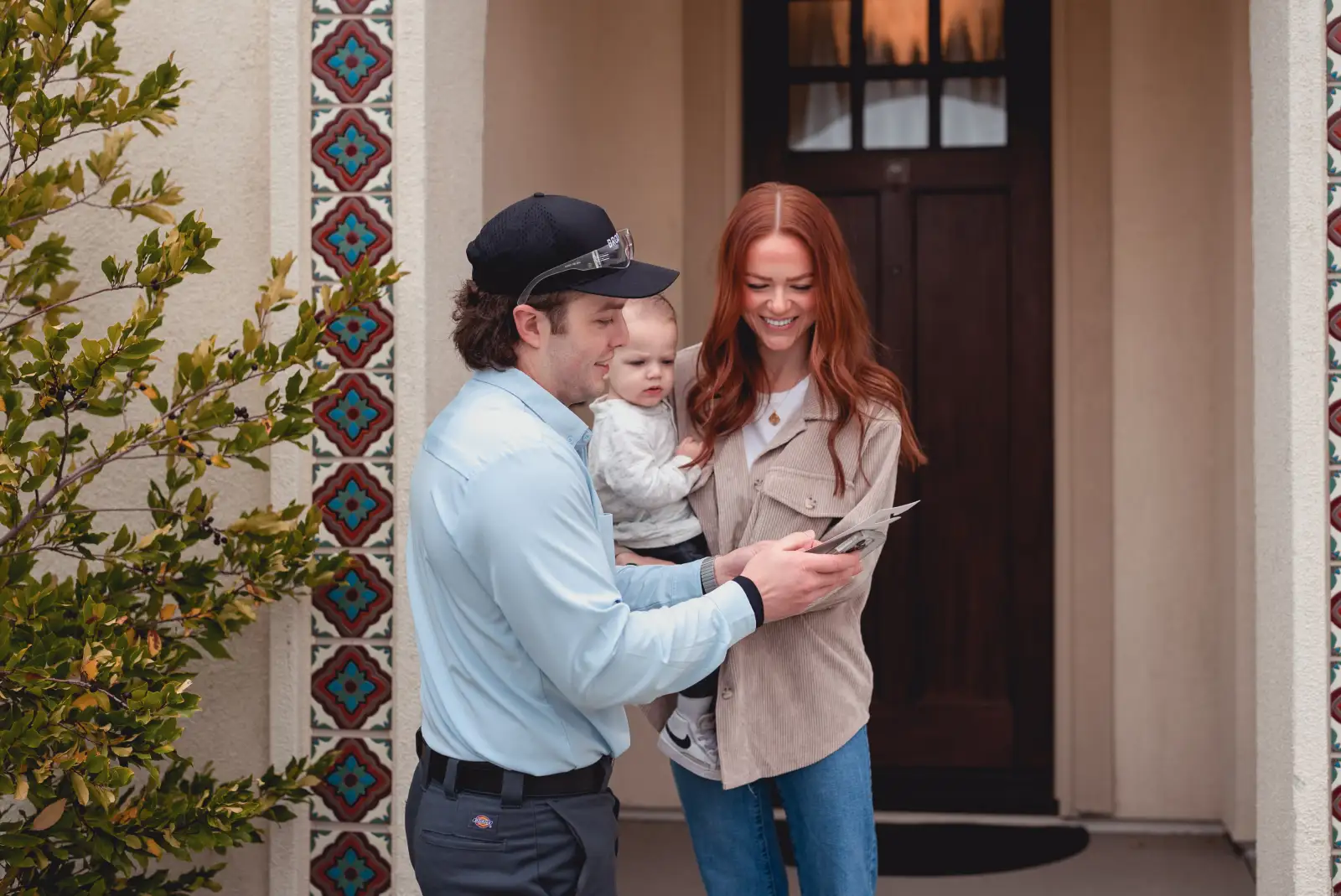 Pet and Environmentally Safe
Our licensed and certified pest control technicians use treatment methods that are friendly to pets, families, and the environment. Our customers are important to us – that's why we have a 100% satisfaction guarantee. If the pests come back, so do we.
833-369-1242
Same-day and Saturday Service
At Brooks, we're dedicated to solving your pest problems for good. That's why we offer same-day and Saturday pest control services – call us before noon and we'll get the job done.
833-369-1242
Don't wait. Get rid of your pests today!