Pest Control Services in Gresham, OR
Twelve miles east of Portland, Gresham, OR, is a beautiful city offering a mix of outdoor recreation, community events, and a rich history. You can visit the Mount Hood National Forest, Columbia River George, or Powell Butte Nature Park to explore nature. Or check out Historic Downtown Gresham, which features a mix of historic buildings, shops, restaurants, and community events.
While Gresham has fun activities and great views, it also suffers from many pest problems. These pests can range from mosquitos to rodents and spiders to cockroaches; whatever kind of pest it may be, Brooks Pest Control is here to help! At Brooks, we offer flexible pest control services so you can get the practical help you need when you need it.
Ready for your new pest-free life? Get your free quote today, or call us to learn how Brooks Pest Control is the solution you've been looking for.
Gresham, OR, Areas We Service
Brooks Pest Control serves many neighborhoods and districts in and around Gresham, OR. We will come to you no matter where you are in the city. You can rely on us for quick and effective treatment in the areas of:
Mount Hood
Kelly Creek
Wilkes East
Rockwood
Gresham Butte
And beyond!
Get Your Free Gresham, OR, Pest Control Quote Today
If you are a Gresham, OR, resident struggling with a pest problem, turn to Brooks Pest Control for help. At Brooks Pest Control, we offer high-quality pest control with same-day and next-day services and free re-treatments if the first round of treatment doesn't do the trick. We have the finest customer service and personalized treatment plans for you and your schedule.
We also offer pet and environmentally-friendly treatments with a 100% satisfaction guarantee because your experience is important to us. For more information about our services and to get a free quote, visit our free quote page or check out our special offers page to find local discounts.

Give us a call or contact us online to start living pest-free in Gresham today!
Frequently Asked Questions
What pests do you provide treatment for in Gresham, OR?
We provide service for a variety of pests in Gresham, OR, including but not limited to:
Do you offer same-day pest control in Gresham, OR?
Yes, we do, with a tiny caveat: You must call before noon! Additionally, we offer next-day and Saturday services if you can only contact us by noon.
What happens if pests come back after treatment?
If pests return after treatment, you can count on Brooks Pest Control for complimentary re-treatment. In other words, if the pests come back, so do we!
How do I get started?
Getting started with Brooks Pest Control is easy! You can contact us here or call us, and we'll be happy to help you schedule your initial appointment.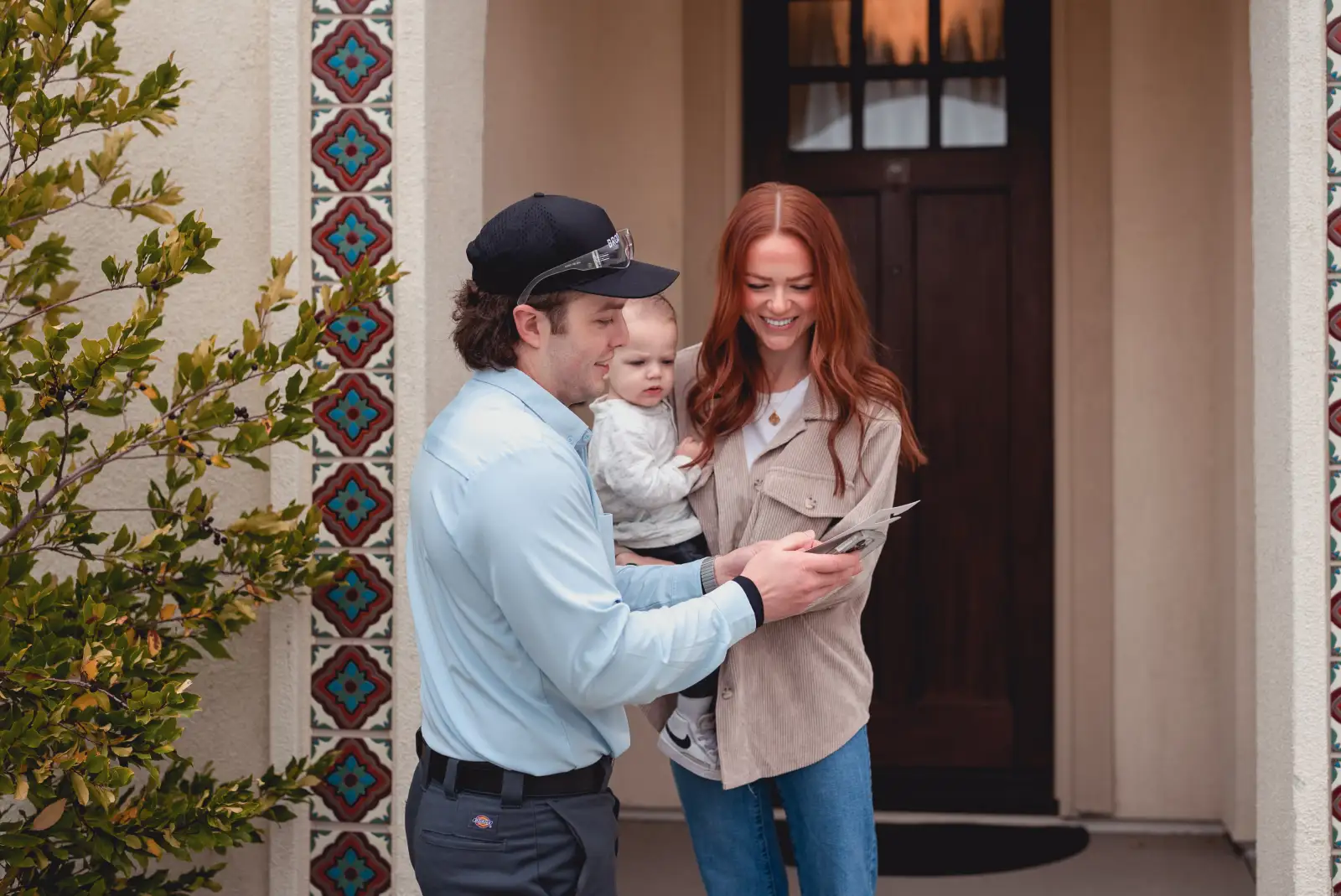 Pet and Environmentally Safe
Our licensed and certified pest control technicians use treatment methods that are friendly to pets, families, and the environment. Our customers are important to us – that's why we have a 100% satisfaction guarantee. If the pests come back, so do we.
833-369-1242
Same-day and Saturday Service
At Brooks, we're dedicated to solving your pest problems for good. That's why we offer same-day and Saturday pest control services – call us before noon and we'll get the job done.
833-369-1242
Don't wait. Get rid of your pests today!