Pest Control Services in Chino, CA
East of Los Angeles alongside Chino Hills State Park, Chino is a town busy with lively activities. From a trip to the Shoppes at Chino Hills to biking the trails at Prado Regional Park, you'll find plenty of fun inside the town of Chino. But Chino is also home to pests eager to infest your home. In search of the best pest control services in Chino, CA? Look no further than Brooks Pest Control.
With treatments that can exterminate many pests at once for your Chino home, our team of expert technicians is ready to eliminate and prevent your pest problem from returning. From treating ants to rodents, roaches, and more, living a pest-free life has never been easier than with Brooks Pest Control in Chino, CA!
Start by requesting a free quote online, or giving us a call to schedule your first inspection today!
Chino, CA, Areas we Service
We make it a point of pride at Brooks to provide quality pest control services toareas across the West Coast. We serve several communities within the general Chino area. Communities and neighborhoods that we provide pest control services to include but are not limited to: 
Chino Hills
Los Serranos
Rolling Ridge
Ontario Ranch
Discovery Village
Butterfield Ranch
Narod
 Get Your Free Chino, CA, Pest Control Quote Today
While DIY methods exist, nothing beats the effectiveness of going to the pros at Brooks for quality pest control services on your Chino home. As a pest control company, we offer a variety of solutions to drive out several types of pests.
Get started today by requesting a free quote on the best Chino pest control services online. Besides this, browse our special offers for more ways to save on Chino pest control.
Frequently Asked Questions
What pests do you provide treatment for in Chino, CA?
Our team at Brookshas the tools and experience to treat multiple types of pests in your Chino home. Here is a list of the many pests that we provide treatments for in Chino: 
Do you offer same-day pest control in Chino, CA?
Living with a pest infestation can be a hassle and make you eager to get rid of it for good. For a quick solution in ridding your home of pests, calling our offices before noon can qualify for same-day pest control services in Chino, CA. We also offer next-day services and hours on Saturday for our quality Chino pest control services.
What happens if pests come back after treatment?
There's no need to panic if you see your pest problem return. It means we still need to finish our work. We offer complimentary free retreatments as part of our dedication to eliminating your pest problem.
How do I get started?
There's no need to delay getting the best pest control services in Chino, CA. Start by giving us a call or contacting us online to request our pest control services today!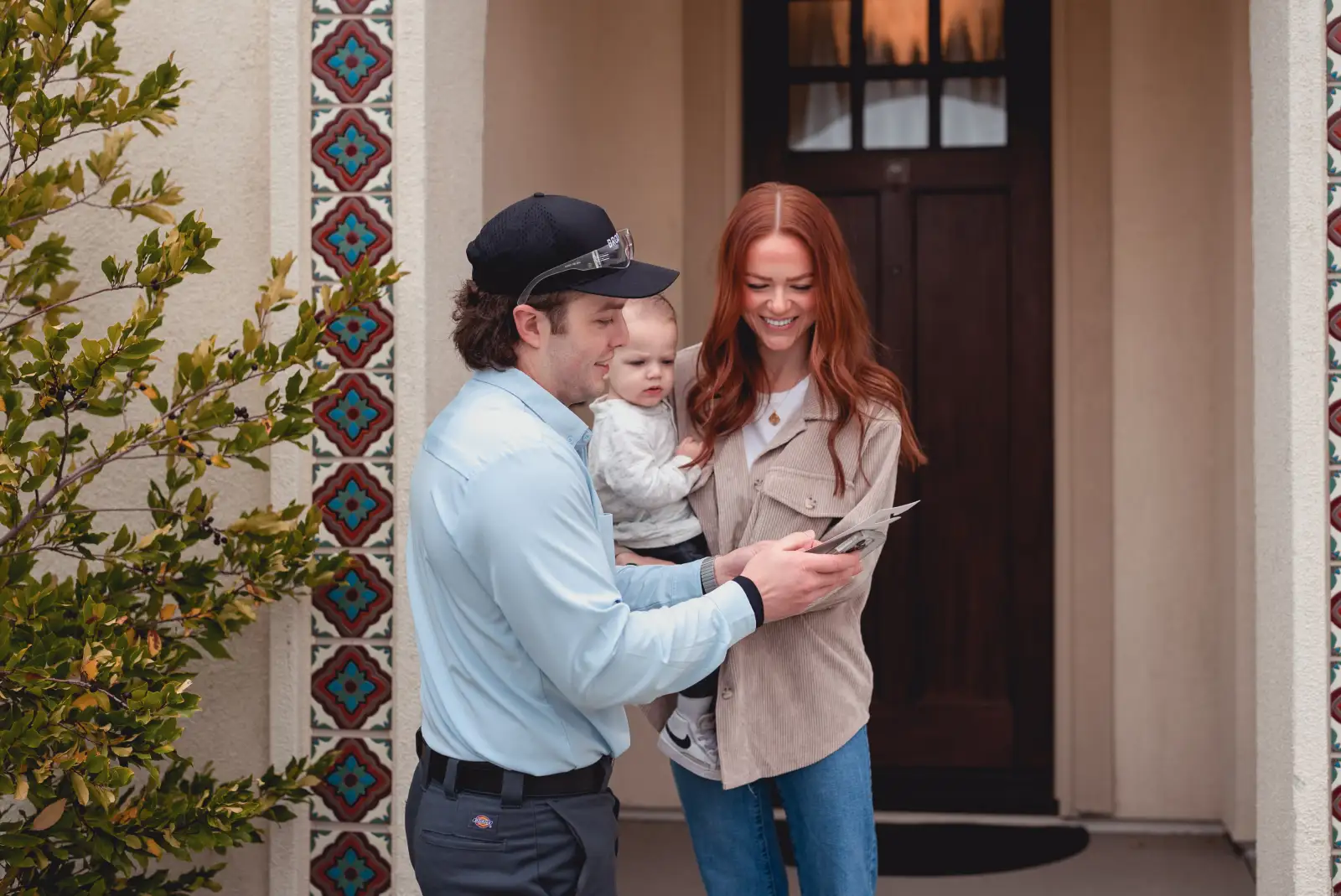 Pet and Environmentally Safe
Our licensed and certified pest control technicians use treatment methods that are friendly to pets, families, and the environment. Our customers are important to us – that's why we have a 100% satisfaction guarantee. If the pests come back, so do we.
833-369-1242
Same-day and Saturday Service
At Brooks, we're dedicated to solving your pest problems for good. That's why we offer same-day and Saturday pest control services – call us before noon and we'll get the job done.
833-369-1242
Don't wait. Get rid of your pests today!