Pest Control Services in Mission Viejo, CA
Nestled in the heart of Orange County, Mission Viejo, CA, is a flourishing city that strikes a perfect balance between natural beauty, community spirit, and modern amenities. The city takes pride in its well-maintained neighborhoods, lush green spaces, and abundance of recreational opportunities.
Mission Viejo is situated in close proximity to beautiful beaches and its stunning Lake Mission Viejo, making it a central hub for outdoor activities. While this tranquil city might be a perfect area for visitors and locals, it is also a sought-after destination for pests. The city's mild winters, warm summers, and low rainfall create conditions for various pests to thrive in.
If pests invade your home in Mission Viejo, turn to Brooks Pest Control to remove them. With our specialization in managing diverse pest problems, we are delighted to offer a free quote for your home. Call us today and take the first step toward a pest-free environment!
Mission Viejo, CA, Areas We Service
Brook Pest Control serves an array of districts in Mission Viejo, CA, some of which include:
Lake Mission Viejo
Mission Ridge
Casta del Sol
Pacific Hills
Saddleback Valley Unified School District
If you are a resident of Mission Viejo and don't see a service area near you, check out our locations page to find all the areas we service.
Get Your Free Mission Viejo, CA, Pest Control Quote Today
If you are struggling with pests taking over your space in Mission Viejo, get your free quote from Brooks Pest Control and start your journey toward pest-free peace of mind. With our help, you can enjoy the picturesque landscapes, exceptional quality of life, and serene environment of Mission Viejo without letting pests get in the way.
Trust Brooks Pest Control to get the job done right! Get your free quote online today and check out our special offers to discover the ways you can save on pest control.
Frequently Asked Questions 
What pests do you provide treatment for in Mission Viejo, CA?
At Brooks Pest Control, we provide treatment for an array of pests in Southern California, some of which include:
Be sure to check out our main pest control page to learn more about the pests we treat and schedule your free quote to get started today!
Do you offer same-day pest control in Mission Viejo, CA?
Yes, we do! As long as you are able to give us a call about your problem before noon, we will be able to get you the help you need on the same day. We also offer next-day services and Saturday services if this is a better option for your schedule.
What happens if pests come back after treatment?
Brooks Pest Control offers complimentary re-treatments if your pest problem is not resolved to your satisfaction. If the pests come back, so do we. We promise to do everything we can to keep your home in Mission Viejo clean and pest-free!
How do I get started?
To get started, contact us here or give us a quick call and tell us about your current pest situation. Once we have more information on your needs, we can send our team to help resolve your issue and get rid of any unwelcome guests in your home in Mission Viejo.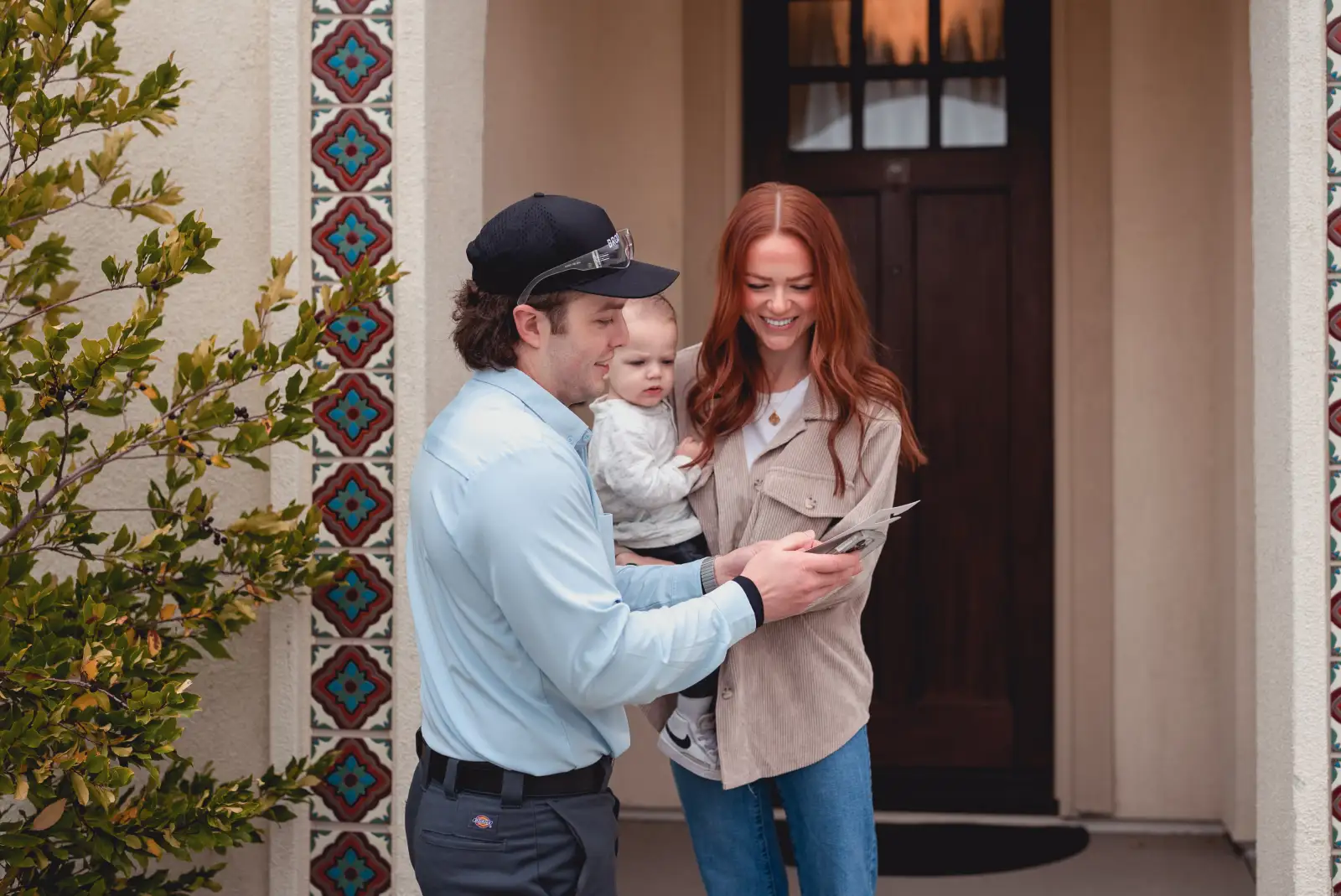 Pet and Environmentally Safe
Our licensed and certified pest control technicians use treatment methods that are friendly to pets, families, and the environment. Our customers are important to us – that's why we have a 100% satisfaction guarantee. If the pests come back, so do we.
833-369-1242
Same-day and Saturday Service
At Brooks, we're dedicated to solving your pest problems for good. That's why we offer same-day and Saturday pest control services – call us before noon and we'll get the job done.
833-369-1242
Don't wait. Get rid of your pests today!