Pest Control Services in Tigard, OR
With a mix of residential neighborhoods, commercial areas, and parks, Tigard, OR, is a family-friendly community that welcomes all who come. For outdoor recreation enthusiasts, you can visit Cook Park, Fanno Creek Trail, or Dirksen Nature Park for scenic views and outdoor activities. Those looking for shopping and entertainment opportunities, check out Bridgeport Village, Tigard Farmers Market, and Washington Square. No matter what you come to Tigard for, this city has everything.
While Tigard comes close to being a perfect place to live or visit, it does have one minor downside: pests. With the humid climate of Tigard, pests love the area as much as we do. Pests can bring disease and discomfort and ruin your peaceful life in Tigard, but here's where we come in! At Brooks Pest Control, we offer safe and effective pest control services tailored to your pest-related issues in Tigard, OR.
Get a free quote or call us to learn how Brooks Pest Control can solve your pest problems today!
Tigard, OR, Areas We Service
At Brooks Pest Control, we offer service in a range of neighborhoods in Tigard, OR. The best part of our service is we come to you! No matter where you live in Tigard or other cities of Oregon, we go to you to assess your home and decide on further action. Turn to us for reliable and effective treatment in the areas of:
Bull Mountain
Sexton Mountain
Neighbors Southwest
Ashcreek
Get Your Free Tigard, OR, Pest Control Quote Today
Are you dealing with unwanted pests in Tigard, OR? Are you trying to manage your pest problems through DIYs and natural remedies? Let us take the wheel. As Brooks Pest Control, we offer premium pest control with same-day and next-day services. We can promise to provide you with the highest quality customer service and a tailored treatment plan to fit your schedule.
We offer pet and environmentally-friendly treatments with a 100% satisfaction guarantee because your experience is important to us. Visit our free quote page to learn about getting a free quote for your home, and check out our special offers page to find deals near you.
Call us or contact us online so we can bring peace and cleanliness back to your Tigard home today! 
Service Areas Near Tigard, OR
We service pests in various service areas in Oregon, browse our service areas near Tigard, OR:
Frequently Asked Questions
What pests do you provide treatment for in Tigard, OR?
We provide service for various pests in Tigard, OR, some of which include:
Do you offer same-day pest control in Tigard, OR?
Yes, we do, but only if you call us before noon! If you cannot call before noon, we offer next-day and Saturday services to ensure we get you the help you need.
What happens if pests come back after treatment?
If pests return after treatment, Brooks Pest Control offers a complimentary re-treatment to ensure we get rid of them for good. If the pests come back, so do we!
How do I get started?
We make it as simple as possible to start with Brooks Pest Control. You can contact or call us here; we'll help with pest-related problems!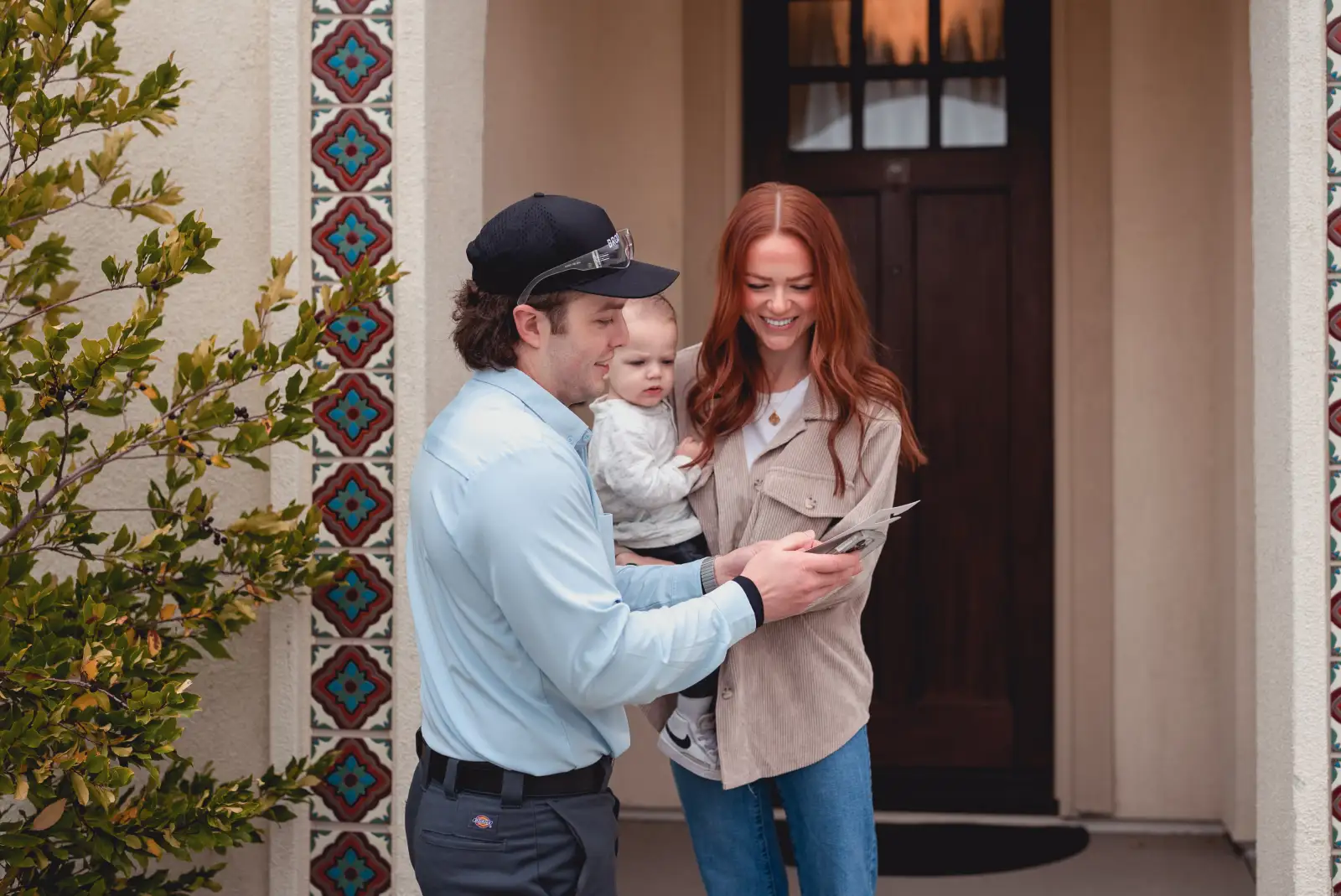 Pet and Environmentally Safe
Our licensed and certified pest control technicians use treatment methods that are friendly to pets, families, and the environment. Our customers are important to us – that's why we have a 100% satisfaction guarantee. If the pests come back, so do we.
833-369-1242
Same-day and Saturday Service
At Brooks, we're dedicated to solving your pest problems for good. That's why we offer same-day and Saturday pest control services – call us before noon and we'll get the job done.
833-369-1242
Don't wait. Get rid of your pests today!