Same-Day Pest Control Services in Burbank, CA
Brooks Pest Control is your best option to prevent or eradicate pests in Burbank, CA. Our friendly, expert technicians provide Burbank pest control for rodents, roaches, mosquitoes, and more. We even offer same-day service and Saturday appointments. Give us a call today to set up your initial service!
Prevent Pest Infestations in Burbank
Located right in the heart of north Los Angeles, Burbank is one of the most affordable and enjoyable places to live in all Southern California. With a population of just over 100,000, the people here experience beautiful weather and easy beach access all year long. There are also many things to do in Burbank, between touring the Warner Bros. studio, visiting the Griffith Observatory, and exploring one of the many museums in town.
While there's plenty to love about life in Burbank, it doesn't come without some drawbacks, namely the types of pests you may encounter. If you discover a pest infestation in your home or business, don't hesitate to call Brooks Pest Control. Our team of experts will quickly identify the source of your issue before eliminating it once and for all. To get started, give us a call or contact us online to get a free quote on Burbank pest control today!
Efficient Pest Services Offered in Various Burbank, CA, Areas
Dealing with a pest infestation can be stressful, gross, and frustrating—not to mention potentially dangerous for your health. Many DIY pest control ideas exist, but none can come close to the effectiveness of Brooks Pest Control's tested eco-friendly treatments. Our expert technicians will thoroughly address your pest issue until it's gone for good, helping to restore your peace of mind. We offer pest control services in Burbank and the surrounding communities, including:
Magnolia Park
Grandview
Riverside Rancho
Toluca Woods
Sun Valley
Hollywood Burbank Airport area
And more
Get Your Free Burbank, CA, Pest Control Quote Today
Fight back against the pests causing you stress and invest in Burbank pest control services today with Brooks Pest Control. Our expert technicians have the tools and knowledge necessary to eradicate your problem once and for all. Ready to get started? Get the ball rolling by requesting a free quote on pest control services in Burbank or by exploring our special offers page!
Frequently Asked Questions
What pests do you provide treatment for in Burbank, CA?
Living in Southern California, you'll likely encounter several different pests, both big and small. Whether you're dealing with a furry critter or a creepy crawly bug, Brooks Pest Control has the answer to your pest problem. We offer Burbank pest control services for many types of pests, including: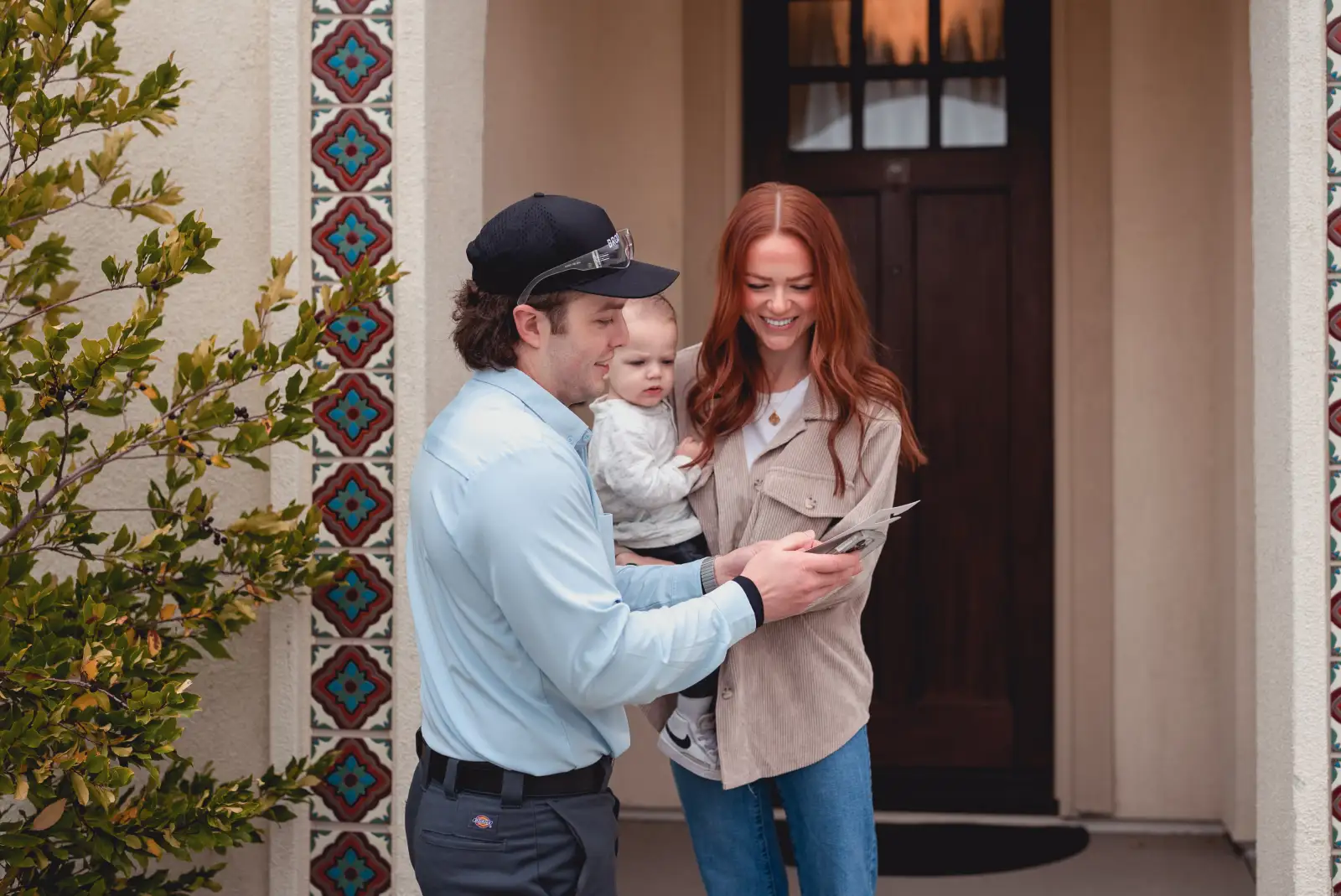 Pet and Environmentally Safe
Our licensed and certified pest control technicians use treatment methods that are friendly to pets, families, and the environment. Our customers are important to us – that's why we have a 100% satisfaction guarantee. If the pests come back, so do we.
833-369-1242
Same-day and Saturday Service
At Brooks, we're dedicated to solving your pest problems for good. That's why we offer same-day and Saturday pest control services – call us before noon and we'll get the job done.
833-369-1242
Don't wait. Get rid of your pests today!