Pest Control Services in Palmdale, CA
Life just outside of Los Angeles in Palmdale, CA, offers plenty of space to roam and explore while still allowing quick access to the big city as well as nearby Lancaster. Outdoor enthusiasts have an open playground with Anaverde Park, Ritter Ranch Park, Palmdale Hills Trail, and Bouquet Reservoir all nearby.
While all of these outdoor landmarks and the gorgeously warm weather create the perfect, adventure-filled weekend, it also means you might be bringing some unwanted pests into your home. Thankfully, Brooks Pest Control has a team of dedicated pest professionals ready to help you with all your Palmdale pest control needs.
Whether you have mice scurrying through your attic or mosquitoes wreaking havoc on your outdoor barbecues, Brooks Pest Control is here to offer an in-depth inspection of your home to identify and attack the problem at the source. For pest control in Palmdale you can trust, give us a call or request a free quote today. 
Palmdale, CA, Areas We Service
At Brooks Pest Control, we want to make sure you are able to maintain your pristine Palmdale home and keep pests out of it. Our experienced team is ready to help you find ways to keep your home pest-free with our eco-friendly treatments. For Palmdale pest control you can trust, choose Brooks Pest Control.
Areas we offer Palmdale pest treatments include:
Alpine
City Ranch
Rancho Vista
Lakeview
Desert View Highlands
In need of pest control in an area that isn't near Palmdale? No problem! We offer several West Coast locations to ensure you always have access to the top-tier pest control services offered at Brooks Pest Control.
Get Your Free Palmdale, CA, Pest Control Quote Today
Brooks Pest Control is the top choice for reliable and effective pest treatment in Palmdale. Eradicate your pest problems with the help of trained and skilled pest professionals. We even have special offers to ensure you always have environmentally safe pest control whenever you need it. Experience pristine pest control in Palmdale by requesting your free quote today.
Frequently Asked Questions
What pests do you provide treatment for in Palmdale, CA?
Keep your home pest-free with the help of our expert pest control services in Palmdale, CA. We provide professional and comprehensive pest treatments to help with both pest control and infestation issues. At Brooks Pest Control, we are here to help you treat a wide selection of pests that may be invading your home.
Pests treated at Brooks Pest Control include:
Do you offer same-day pest control in Palmdale, CA?
Yes, we do offer same-day pest control services to all residents in Palmdale, CA. Give us a call prior to noon to have all your pest problems addressed before the end of the day. We even offer Saturday services.
What happens if pests come back after treatment?
If pests come back even after your initial treatment, you can rest assured that one of our expert pest technicians will return to re-treat your home at no additional charge. Your satisfaction is our priority when you decide to treat your pest problems with Brooks Pest Control.
How do I get started?
Receiving the high-quality pest control services you deserve is easy to do with Brooks Pest Control. Begin living your pest-free life today by giving us a call or filling out our online contact form.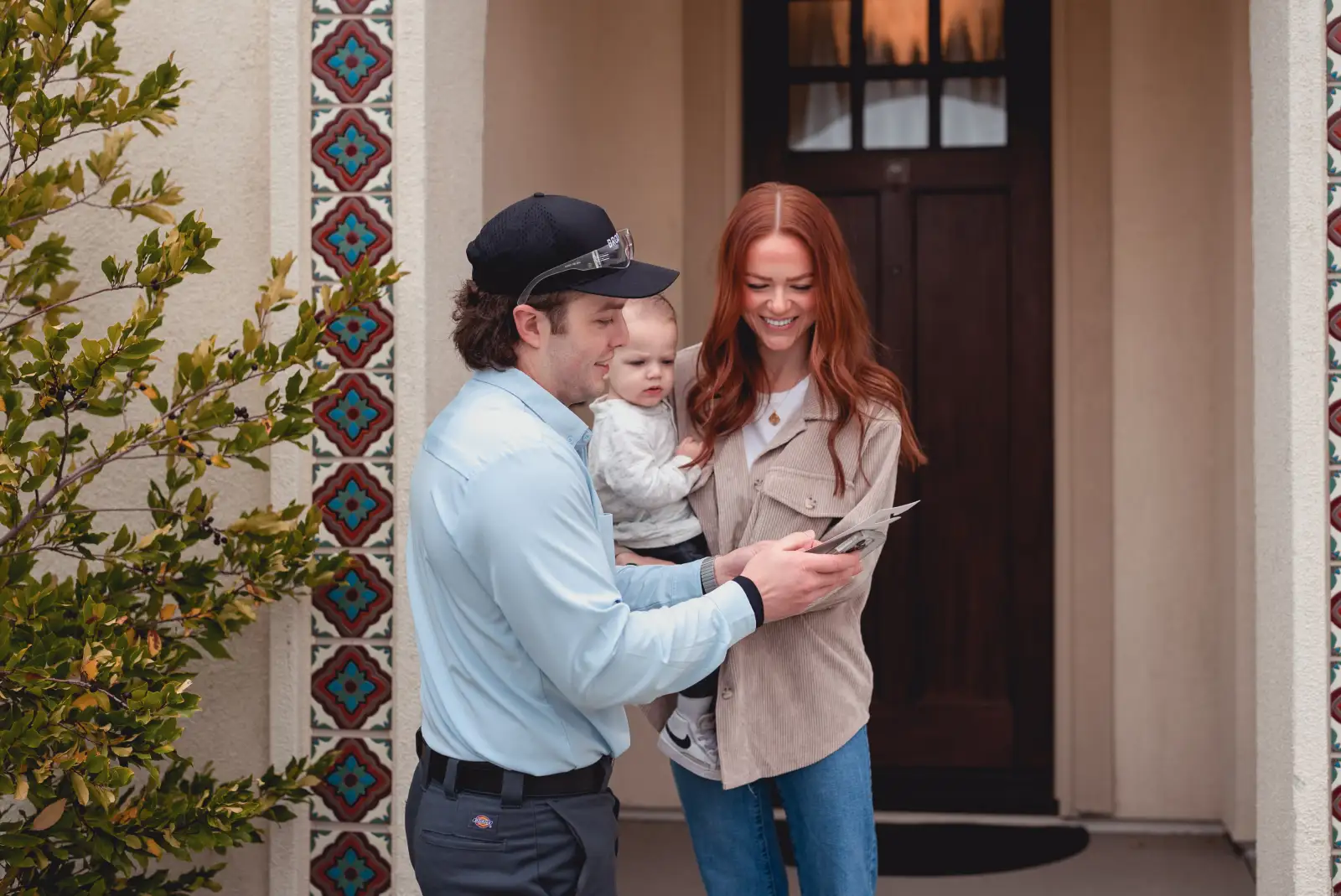 Pet and Environmentally Safe
Our licensed and certified pest control technicians use treatment methods that are friendly to pets, families, and the environment. Our customers are important to us – that's why we have a 100% satisfaction guarantee. If the pests come back, so do we.
833-369-1242
Same-day and Saturday Service
At Brooks, we're dedicated to solving your pest problems for good. That's why we offer same-day and Saturday pest control services – call us before noon and we'll get the job done.
833-369-1242
Don't wait. Get rid of your pests today!