Pest Control Services in Irvine, CA
Home to the Orange County Great Park, museums, and art, Irvine is a popular travel destination. With reputable schools and neighborhoods, plus great weather, over 300,000 people are proud to call Irvine home. However, young families aren't the only ones moving into the Irvine area—the warm, humid climate can attract various types of pests as well. When you have a nuisance pest invading your space, reach out to the pest experts at Brooks Pest Control. Contact us for a free quote or give us a call today to get started!
Irvine, CA, Areas We Service
When you're looking for residential or commercial Irvine pest control, look no further. Our team at Brooks Pest Control has the tools to quickly and efficiently treat pest problems, whether it's a few stray bugs or a full-blown infestation. Plus, our products are eco-friendly and family-friendly. Have peace of mind that we'll remove pests from your property without bringing in harmful chemicals. A few of the neighborhoods we serve in the Irvine area include:
West Irvine
University Park
Quail Hill
Great Park
Turtle Rock
East Irvine
Westpark
Northwood
Get Your Free Irvine, CA, Pest Control Quote Today
From rodent control, mosquito control, and stinging insect removal, we're proud to provide a wide range of Irvine pest control solutions at Brooks Pest Control. With features including same-day services, free re-treatments, and discounts available, you can rely on Brooks Pest Control for your pest removal and prevention needs. Return to living pest free and get your free quote today!
Frequently Asked Questions
What pests do you provide treatment for in Irvine, CA?
At Brooks Pest Control, we treat a wide variety of pests that might find their way into your home or business. Our team of pest control experts is equipped with the tools to quickly identify and treat all sorts of pests. A few of the pests we treat include:
How do you get rid of silverfish?
While silverfish are relatively harmless, they can contaminate your food and cause damage to clothing, books, and wallpaper. Additionally, silverfish can be difficult to effectively remove without professional help. Attempting to treat silverfish with home remedies only leads to time and effort spent buying supplies to make a solution that is most likely temporary. Our team at Brooks Pest Control can quickly treat silverfish and prevent them from returning. Request your free quote today!
Do you offer same-day pest control in Irvine, CA?
Yes! At Brooks Pest Control, we offer same-day pest control services if you contact us before noon. We're committed to providing convenient pest control solutions so you don't have to attempt to do it yourself.
What happens if pests come back after treatment?
Brooks Pest Control offers complimentary re-treatments between paid services if your pest problem is not resolved to your satisfaction. In other words: if the pests come back, so do we.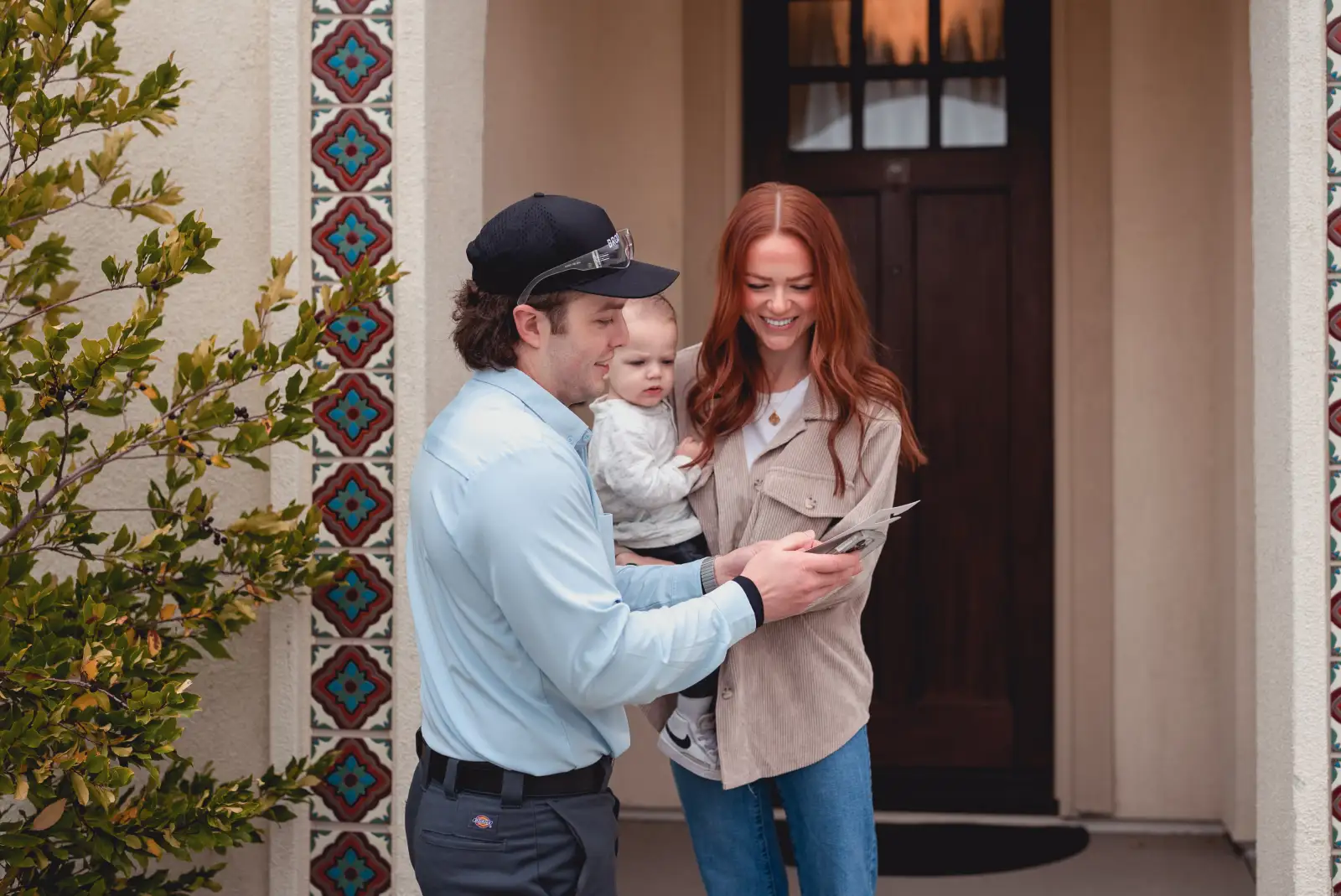 Pet and Environmentally Safe
Our licensed and certified pest control technicians use treatment methods that are friendly to pets, families, and the environment. Our customers are important to us – that's why we have a 100% satisfaction guarantee. If the pests come back, so do we.
833-369-1242
Same-day and Saturday Service
At Brooks, we're dedicated to solving your pest problems for good. That's why we offer same-day and Saturday pest control services – call us before noon and we'll get the job done.
833-369-1242
Don't wait. Get rid of your pests today!