Pest Control Services in Lacey, Washington
Welcome to Brooks Pest Control, your trusted partner in keeping Lacey, Washington, pest-free. Nestled in the heart of the Pacific Northwest, Lacey boasts a unique blend of natural beauty and suburban charm. With its proximity to Puget Sound, stunning parks like Woodland Creek Community Park, and a climate that experiences mild, wet winters and warm summers, Lacey is a gem of the Evergreen State.
At Brooks Pest Control, we understand the pest challenges that can arise in such a diverse environment. From rodents seeking shelter during the rainy season to ants invading homes searching for food, pest problems can disrupt your peace of mind. That's why we're here to offer top-notch pest control solutions tailored to the specific needs of Lacey's residents.
Lacey, Washington, Areas We Service
Our dedicated team serves various neighborhoods and districts across Lacey, Washington. Brooks Pest Control can assist you no matter where you are in the city. Some of the areas we serve include:
Woodland District
Hawks Prairie
Pattison Lake
South Lacey
Meridian Campus
Indian Summer
Get Your Free Lacey, Washington, Pest Control Quote Today
Protect your home and loved ones from pests using our professional pest control services. Contact us today for a free quote and experience the difference of having a pest-free environment.
Whether you're dealing with a minor pest issue or a more complex infestation, our team is ready to provide tailored solutions to meet your needs. And remember to explore our Special Offers Page for exclusive deals!
Frequently Asked Questions
What Pests Do You Provide Treatment For in Lacey, Washington?
We offer comprehensive pest control solutions for a wide range of pests, including but not limited to:
Do You Offer Same-Day Pest Control in Lacey, Washington?
Yes, we do! If you contact us before noon, you can enjoy our same-day pest control services. Additionally, we offer next-day and Saturday services to accommodate your schedule and urgent needs.
What Happens If Pests Come Back After Treatment?
At Brooks Pest Control, your satisfaction is our priority. If pests return after our treatment and you're unsatisfied with the results, we offer complimentary re-treatments to resolve your pest problem.
How Do I Get Started?
Getting started with our pest control services is easy. Give us a call to speak with one of our friendly representatives. You can also visit our Contact Us Page for more information on contacting us.
Don't let pests take over your Lacey home–let Brooks Pest Control be your partner in maintaining a pest-free living environment.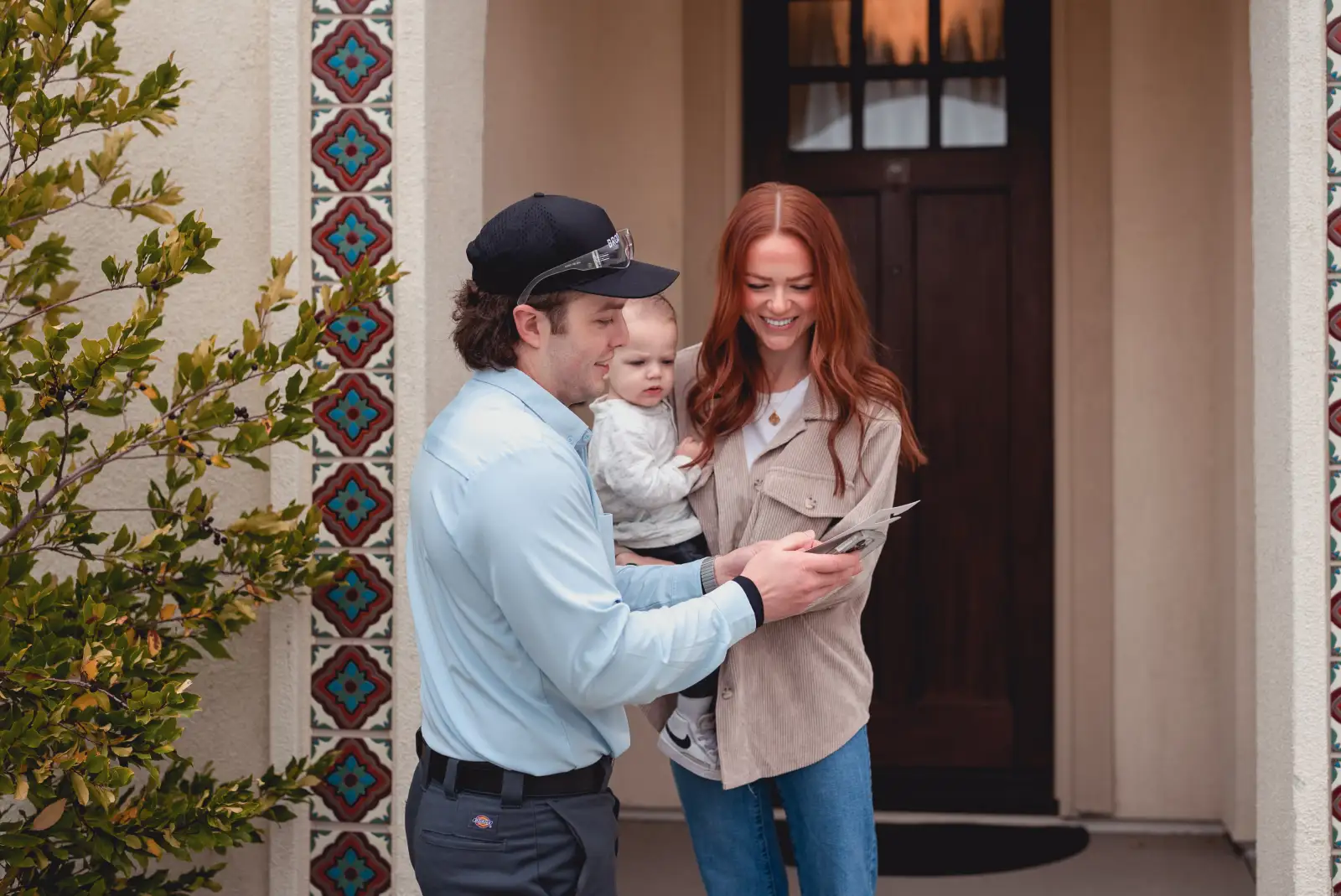 Pet and Environmentally Safe
Our licensed and certified pest control technicians use treatment methods that are friendly to pets, families, and the environment. Our customers are important to us – that's why we have a 100% satisfaction guarantee. If the pests come back, so do we.
833-369-1242
Same-day and Saturday Service
At Brooks, we're dedicated to solving your pest problems for good. That's why we offer same-day and Saturday pest control services – call us before noon and we'll get the job done.
833-369-1242
Don't wait. Get rid of your pests today!