Pest Control Services in Lakewood, CA
Located northeast of Long Beach, Lakewood, CA, is home to beautiful neighborhoods, parks, and outdoor recreation. Like Lakewood attracts many California residents, it can also attract unwanted visitors. Many pests crawl into Lakewood residences for food, water, and shelter.
When dealing with pest infestation in Lakewood, don't wait to get professional help. Our team at Brooks Pest Control has the tools and expertise to treat pest infestation and prevent pests from returning. Request your free pest control quote from Brooks Pest Control, or give us a call today to get started!
Lakewood, CA, Areas We Service
We're proud to provide effective pest control solutions for residents in the Lakewood area. Whether you're dealing with a pesky ant infestation or slimy cockroaches, our team at Brooks Pest Control has your back. We'll set you up with a customized treatment plan to remove pest infestation and prevent future infestation. Neighborhoods we serve in the Lakewood area include:
Lakewood Village
North Long Beach
Artesia
California Heights
Cerritos
Bellflower
You can also view our complete list of service areas for a bigger picture.
Get Your Free Lakewood, CA, Pest Control Quote Today
Take back control of your property from pests and contact your team of pest control professionals at Brooks Pest Control. With sustainable pest control solutions and preventive treatments available, you can rest assured knowing your home will be pest-free. From initial inspection to recurring pest control treatments, we have you covered. Request your free quote today online! Don't forget to check out our special offers page, too.
Frequently Asked Questions
What pests do you provide treatment for in Lakewood, CA?
We treat a wide variety of pests, from four-legged insects to rodents. Our team has the tools to identify and treat various pests. Our eco-friendly products and treatments protect your home from large amounts of pesticides or other risks. Pests we treat in Lakewood are:
Do you offer same-day pest control in Lakewood, CA?
We understand that pest control treatment can be urgent. We offer same-day pest control services as long as you call before noon at Brooks Pest Control.
What happens if pests come back after treatment?
Sometimes pests seem to make their way back into homes even after treatment. If you spot another sign of infestation, don't hesitate to call our team immediately. To help protect your property, we'll provide a free re-treatment.
How do I get started?
Ready to get started? Request your free quote or schedule an initial inspection online or call our team!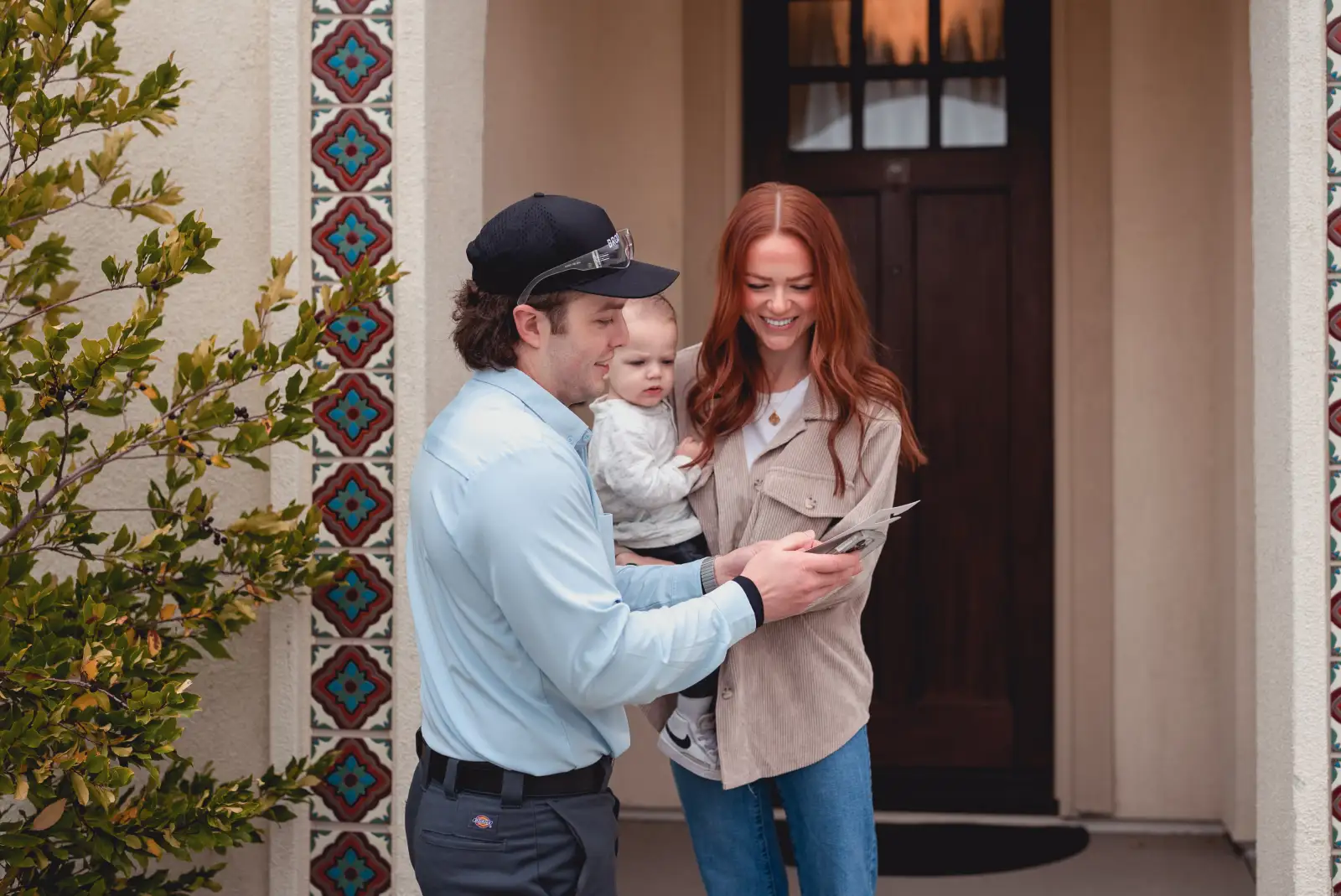 Pet and Environmentally Safe
Our licensed and certified pest control technicians use treatment methods that are friendly to pets, families, and the environment. Our customers are important to us – that's why we have a 100% satisfaction guarantee. If the pests come back, so do we.
833-369-1242
Same-day and Saturday Service
At Brooks, we're dedicated to solving your pest problems for good. That's why we offer same-day and Saturday pest control services – call us before noon and we'll get the job done.
833-369-1242
Don't wait. Get rid of your pests today!