Pest Control Services in Moreno Valley, CA
As the second-largest city in Riverside County, Moreno Valley, CA has so much to offer. With local destinations like the Moreno Valley Mall and the Moreno Valley Community Park, as well as Box Springs Mountain Reserve Park nearby, the opportunities are endless.
While the natural beauty of Moreno Valley is ideal, experiencing a pest infestation is quite the opposite. Due to southern California's climate, your Moreno Valley home is susceptible to pest invasions throughout the year.
Fortunately, Brooks Pest Control is equipped and ready to handle a variety of pests that occupy the Moreno Valley area. Our specially trained pest control experts are able to provide a complimentary quote and determine the best course of action for your home. Alternatively, give us a call today and get back to a pest-free home.
Moreno Valley, CA, Areas We Service
Not only are pest infestations highly disturbing, but they also pose a myriad of health concerns. When faced with a potential infestation, look no further than Brooks Pest Control. With years of experience, we are able to determine the most appropriate treatment for your home.
We service a variety of areas in southern California, including Moreno Valley and some of the surrounding areas including:
Sugar Hill North
Ridgecrest
Moreno
La Jolla
Cloverdale
And more!
If you reside in an area outside of our Moreno Valley, CA, location search for a Brooks Pest Control service area near you.
Get Your Free Moreno Valley, CA, Pest Control Quote Today
We seek to provide a convenient and fast solution to your pest problems, which is why we offer same-day, next-day, and Saturday services. Our trained technicians utilize treatment methods that are pet, people, and eco-friendly.
Whether you're experiencing a minor or major infestation, we are able to provide treatment for various pests. Additionally, we specialize in preventive treatments that will decrease the likelihood of a future pest infestation.  
Don't let a pest infestation prevent you from enjoying all of the wonderful opportunities Moreno Valley, CA, has to offer. Receive a free quote for your home or give us a call today for more information.
Frequently Asked Questions
What pests do you provide treatment for in Moreno Valley, CA?
Equipped with extensive training, our team of pest control experts has the knowledge and skills to pinpoint the root cause of the problem and develop an efficient strategy to eliminate pests. In addition to our effective pest control solutions, we also provide a wide array of preventive treatments for the following pests:
Do you offer same-day pest control in Moreno Valley, CA?
Yes, at Brooks Pest Control we want to get you back to enjoying your home with no unwanted pests. We can provide same-day service for residents as long as you call before noon, otherwise, we'll be able to serve you the next day. We are even available to provide you with our services on Saturdays.
What happens if pests come back after treatment?
We offer a guarantee that in the event of another infestation in your Moreno Valley home, we will swiftly provide re-treatment at no additional cost to you.
How do I get started?
Eliminating pests from your Moreno Valley residence is now conveniently accessible online. Contact our representatives or request your complimentary quote today to take the first step.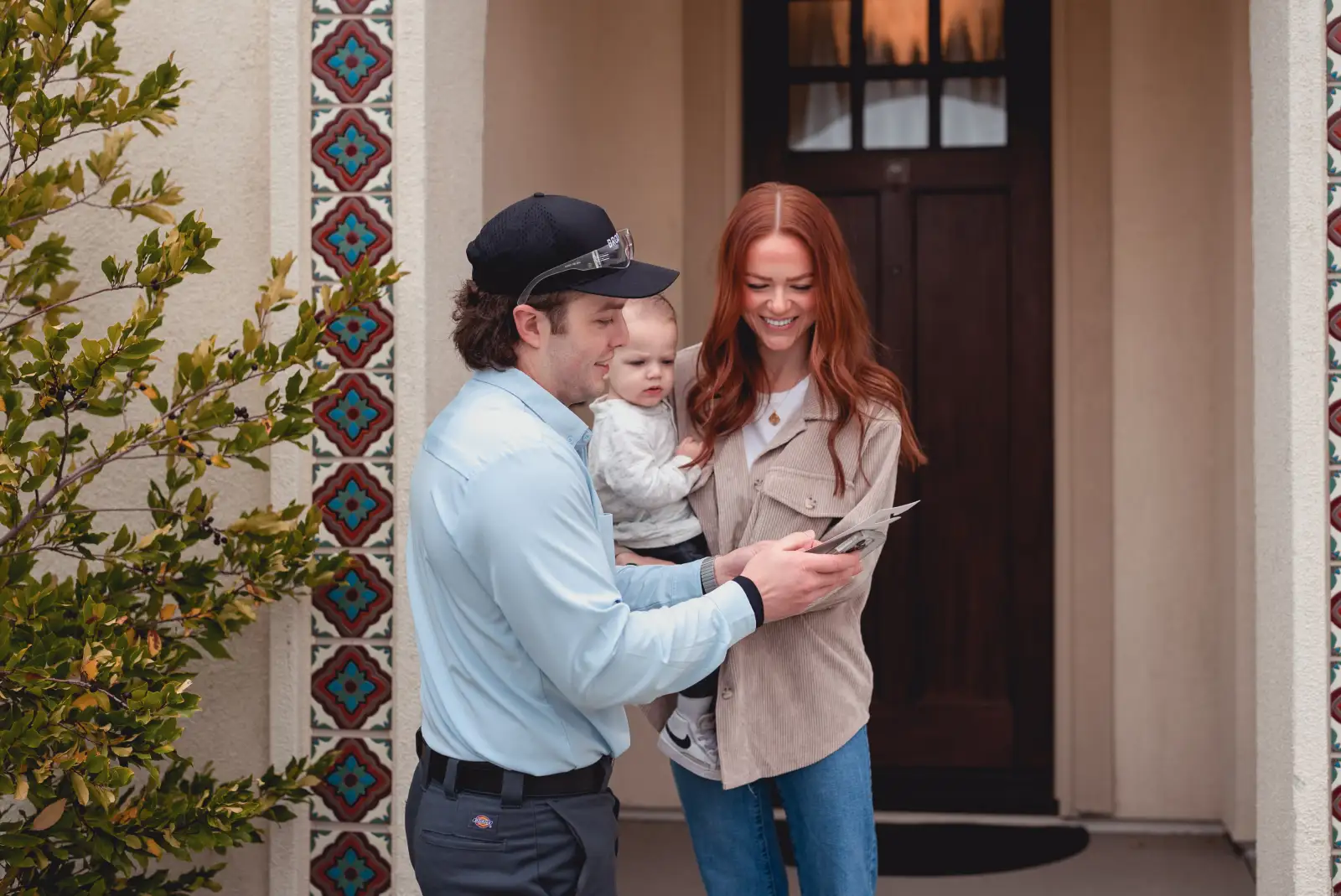 Pet and Environmentally Safe
Our licensed and certified pest control technicians use treatment methods that are friendly to pets, families, and the environment. Our customers are important to us – that's why we have a 100% satisfaction guarantee. If the pests come back, so do we.
833-369-1242
Same-day and Saturday Service
At Brooks, we're dedicated to solving your pest problems for good. That's why we offer same-day and Saturday pest control services – call us before noon and we'll get the job done.
833-369-1242
Don't wait. Get rid of your pests today!