Pest Control Services in El Cajon, CA
A city with over a century of rich history, El Cajon offers suburban comforts and big city conveniences 17 miles east of San Diego. El Cajon has something for everyone, whether you prefer strolling through The Water Conservation Garden or shopping at the 160 stores at Parkway Plaza Mall.
El Cajon's warm climate also makes it susceptible to pest infestations. Termites, rodents, roaches, and other pests call California home, and El Cajon is no exception. When pests interfere with your life in El Cajon, Brooks can help with effective pest control solutions. 

A trusted name in El Cajon pest control, individualized treatments and professional service are hallmarks of the Brooks Pest Control experience. Get your free quote today, or call us for more information on our El Cajon pest control services.
El Cajon, CA, Areas We Service
Brooks offers top-notch pest control in several California, Oregon, and Washington locations. In El Cajon, we're proud to serve many neighborhoods, such as:
El Cajon Valley Estates
Fletcher Hills
Granite Hills
Mount Merritt
Bostonia
Rancho San Diego
And more!
Get Your Free El Cajon, CA, Pest Control Quote Today
Ready to be rid of your pest infestation once and for all? Brooks Pest Control Services in El Cajon has you covered. Our technicians will use practical, comprehensive pest control methods to cut off your infestation at the source. Request a free pest control quote today, or call us. Check out our special offers for a great deal on our El Cajon pest control services.
Frequently Asked Questions
What pests do you provide treatment for in El Cajon, CA?
Brooks offers pest control services for many of El Cajon's most common pests, like cockroaches, rodents, termites, and more. We offer pest control services for all the following pests:
Do you offer same-day pest control in El Cajon, CA?
Yes, we do. Brooks can offer speedy same-day services as long as you call before noon! We also provide next-day and Saturday pest control services for your convenience in El Cajon, CA.
What happens if pests come back after treatment?
We want to eliminate the pests in your home and prevent them from returning. If your pest problem persists, we'll replace and apply free re-treatments.
How do I get started?
Get a free quote for our pest control services today, or call us for quick service. You can also contact us, and our pest control technicians will get back to you soon. We're ready to get rid of your pests for good!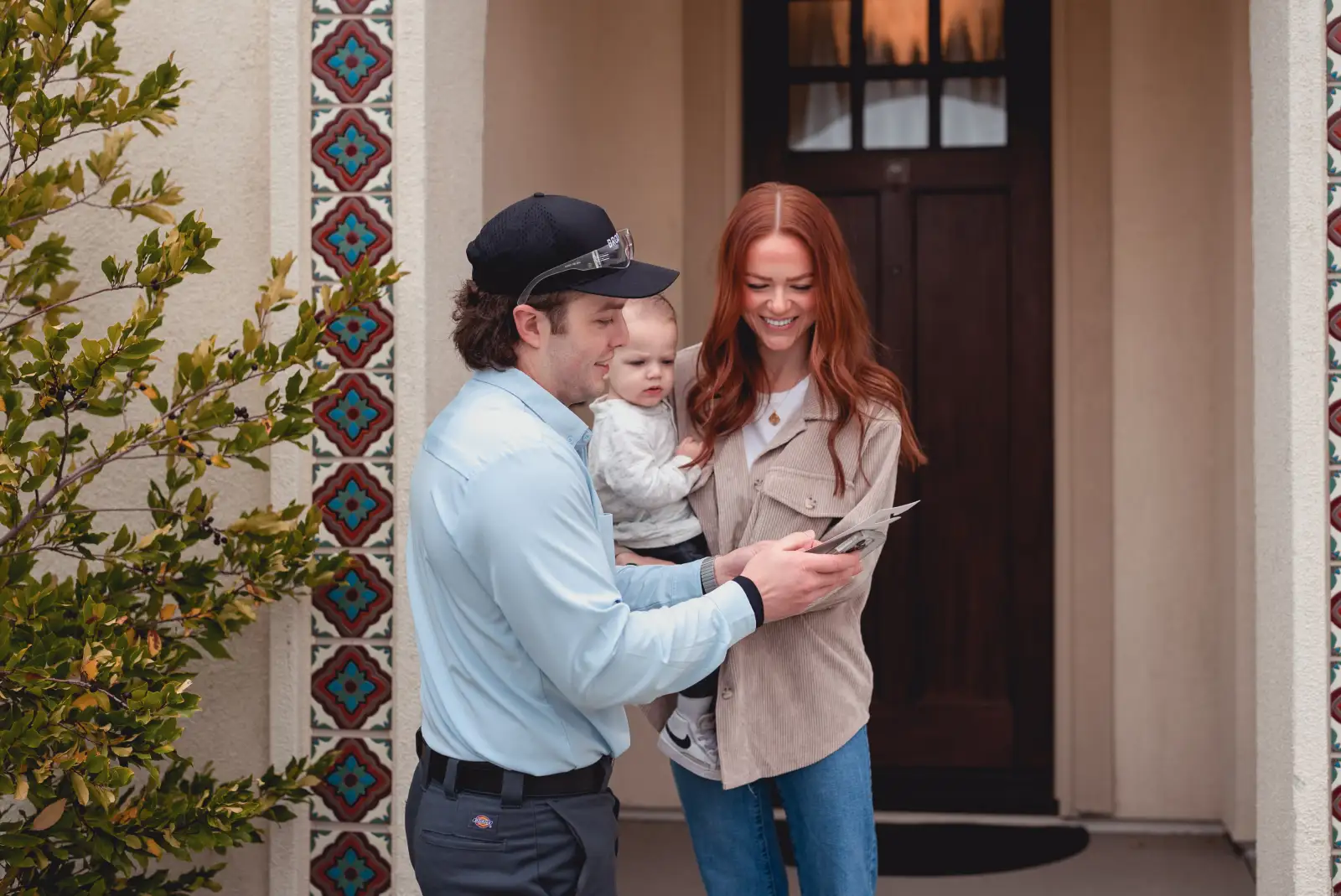 Pet and Environmentally Safe
Our licensed and certified pest control technicians use treatment methods that are friendly to pets, families, and the environment. Our customers are important to us – that's why we have a 100% satisfaction guarantee. If the pests come back, so do we.
833-369-1242
Same-day and Saturday Service
At Brooks, we're dedicated to solving your pest problems for good. That's why we offer same-day and Saturday pest control services – call us before noon and we'll get the job done.
833-369-1242
Don't wait. Get rid of your pests today!