Pest Control Services in Hillsboro, OR
Hillsboro is one of the best places to live in America for its award-winning urban planning and thriving cultural scene. But, like any other area, it is not immune to pests. If you're dealing with a pest infestation, rely on the professionals at Brooks Pest Control. Our expert technicians will eliminate the problem and take measures to prevent its recurrence.
We offer preventive pest control services to keep insects and rodents out of your home. Schedule your initial inspection with us today! Contact us for a free quote on pest control in Hillsboro. Don't let pests ruin your home!
Hillsboro, OR, Areas We Service
Dealing with a pest infestation as a homeowner can be one of the most frustrating and unpleasant experiences. Not only can pests harm your health, but they also bring annoyance and stress. Our pest control services cover Hillsboro and the surrounding communities, including:
Northeast Hillsboro
Sommerset West – Elmonica South
Southeast Hillsboro
Orenco Gardens
Tanasbourne
Jackson School
Get Your Free Hillsboro, OR, Pest Control Quote Today
Don't let a pest problem hinder your enjoyment of life in Hillsboro. Say goodbye to the stress and hassle with the help of Brooks Pest Control. Our skilled technicians have the tools and experience to eliminate pests and ensure they stay away for good.
Take the first step towards a pest-free environment by requesting a free quote for our reliable pest control services in Hillsboro. Remember to check out our special offers page for extra savings. Trust Brooks Pest Control to handle your pest issues so you can enjoy all that Hillsboro offers!
Frequently Asked Questions
What pests do you provide treatment for in Hillsboro, OR?
Brooks Pest Control is well-prepared to tackle many pest issues you may encounter. We are here to assist you whether you're facing creepy crawlies or furry vermin. Our Hillsboro pest control services cover various types of pests, such as:
Do you offer same-day pest control in Hillsboro, OR?
Yes! We provide same-day pest control services in Hillsboro if you order before noon. Additionally, we offer Saturday pest control in Hillsboro to address any problems arising over the weekend.
What happens if pests come back after treatment?
At Brooks Pest Control, our utmost priority is to ensure complete customer satisfaction. We will offer complimentary re-treatments during our initial visit if we cannot resolve your pest issue. Our goal is to eradicate your problem once and for all. Providing you with the best pest control service is our top priority.
How do I get started?
Getting pest control service in Hillsboro has never been simpler. To start the process, reach out to us by giving us a call or contacting us online today. We are here to assist you and provide the necessary solutions to eliminate pests from your property.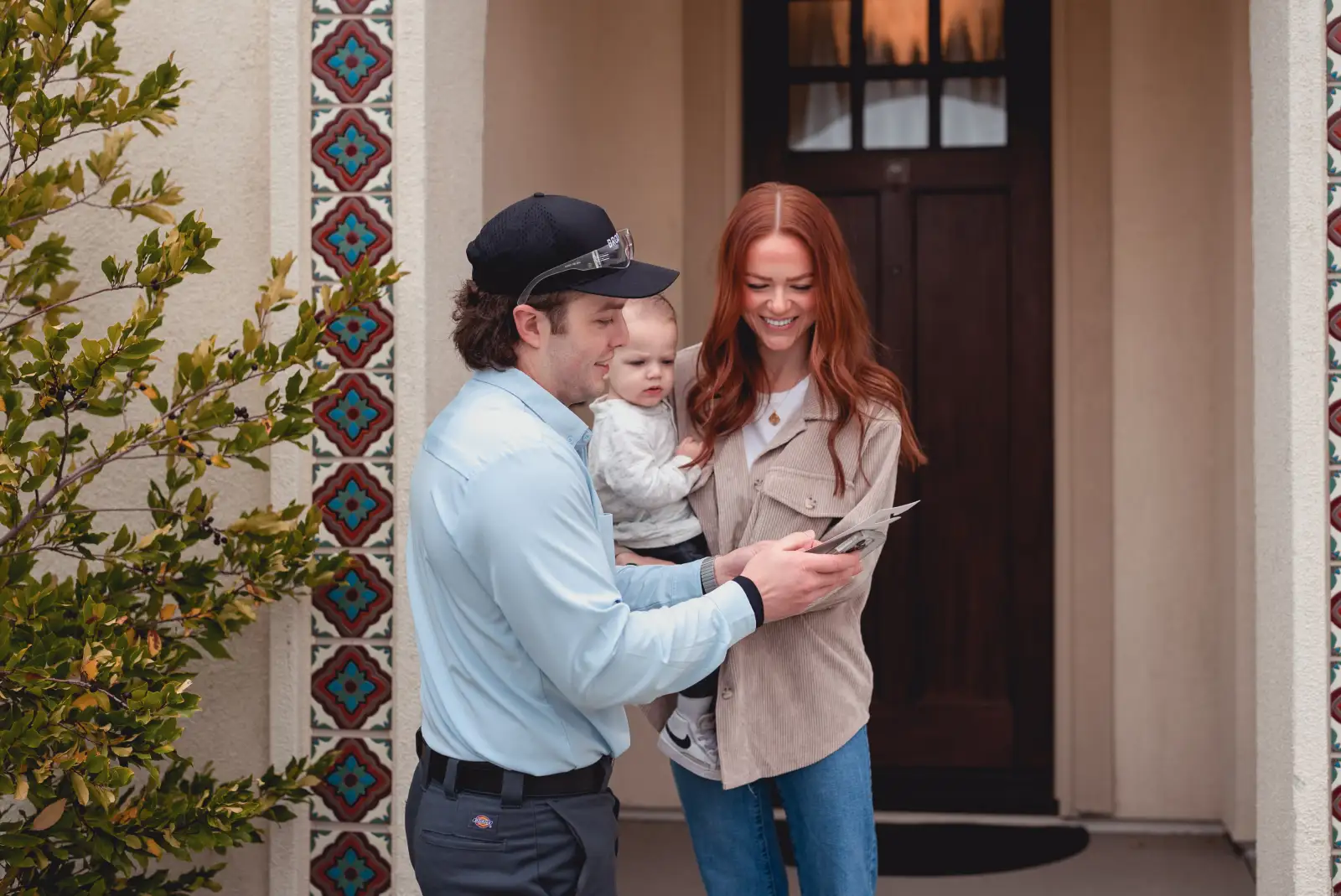 Pet and Environmentally Safe
Our licensed and certified pest control technicians use treatment methods that are friendly to pets, families, and the environment. Our customers are important to us – that's why we have a 100% satisfaction guarantee. If the pests come back, so do we.
833-369-1242
Same-day and Saturday Service
At Brooks, we're dedicated to solving your pest problems for good. That's why we offer same-day and Saturday pest control services – call us before noon and we'll get the job done.
833-369-1242
Don't wait. Get rid of your pests today!