Pest Control in Rancho Cucamonga, CA
Discovering pests in your home can be unsettling. Our team of pest control experts at Brooks Pest Control provides pest control solutions to the residents of Rancho Cucamonga. Don't let a pest infestation bother you anymore. Contact Brooks Pest Control today for efficient pest control in Rancho Cucamonga.
Rancho Cucamonga, CA, Pest Treatment
At Brooks Pest Control, we dedicate ourselves to assisting residents in maintaining a pest-free property. Given the plenty of outdoor recreation and parks in the Rancho Cucamonga area, pests often attract there. Listed below are some of the places we offer our pest control services in Rancho Cucamonga:
Alta Loma
Etiwanda
Victoria Gardens
North Day Creek
Terra Vista
Why Are There Pests in My Home?
Neglecting to cover food or seal cracks and crevices on the exterior of your house can result in unwelcome guests, such as ants or spiders. Larger pests like mice or rats may find a way in when searching for food and shelter. Once these pests infiltrate your home, they may contaminate your food and cause a host of other issues.
How Do I Eliminate Pests in Rancho Cucamonga, CA?
Although regular sweeping and ensuring sealed food containers can assist in pest prevention, it does not guarantee they will not return. Furthermore, removing pests with professional help can be safe, as many can be carriers of diseases and bacteria. At Brooks Pest Control, let our specialists eliminate pests from your property and keep them away. Our products are friendly to your family, your pets, and the environment.
Get Your Free Rancho Cucamonga, CA, Pest Control Quote Today
When you choose Brooks Pest Control, you can know your home or business will stay pest-free. Our team commits to providing residents in Rancho Cucamonga with effective pest control solutions. Request your free quote today, or browse our special offers to get started!
Frequently Asked Questions
What if I have more than one type of pest in my home?
At Brooks Pest Control, our specialists are happy to handle the extermination of many pests in a single visit. For instance, if you're dealing with an ant infestation and a cockroach problem, our team can tackle both!
Our team of exterminators promises to protect you from:
Do you offer same-day pest control in Rancho Cucamonga, CA?
Our team dedicates itself to helping you when pests have infiltrated your living space. If you contact us before noon, we can provide same-day pest control services in Rancho Cucamonga.
What happens if pests return after treatment?
At Brooks Pest Control, if you continue to observe pests after the initial treatment, we provide free re-treatment. Our team commits to ensuring that our services meet your expectations.
How do I get started?
Contact us today to schedule an appointment by phone or online. We take pride in our customer satisfaction guarantee and commit to ensuring you are happy with our work. Say goodbye to pests and hello to a pest-free environment with Brooks Pest Control!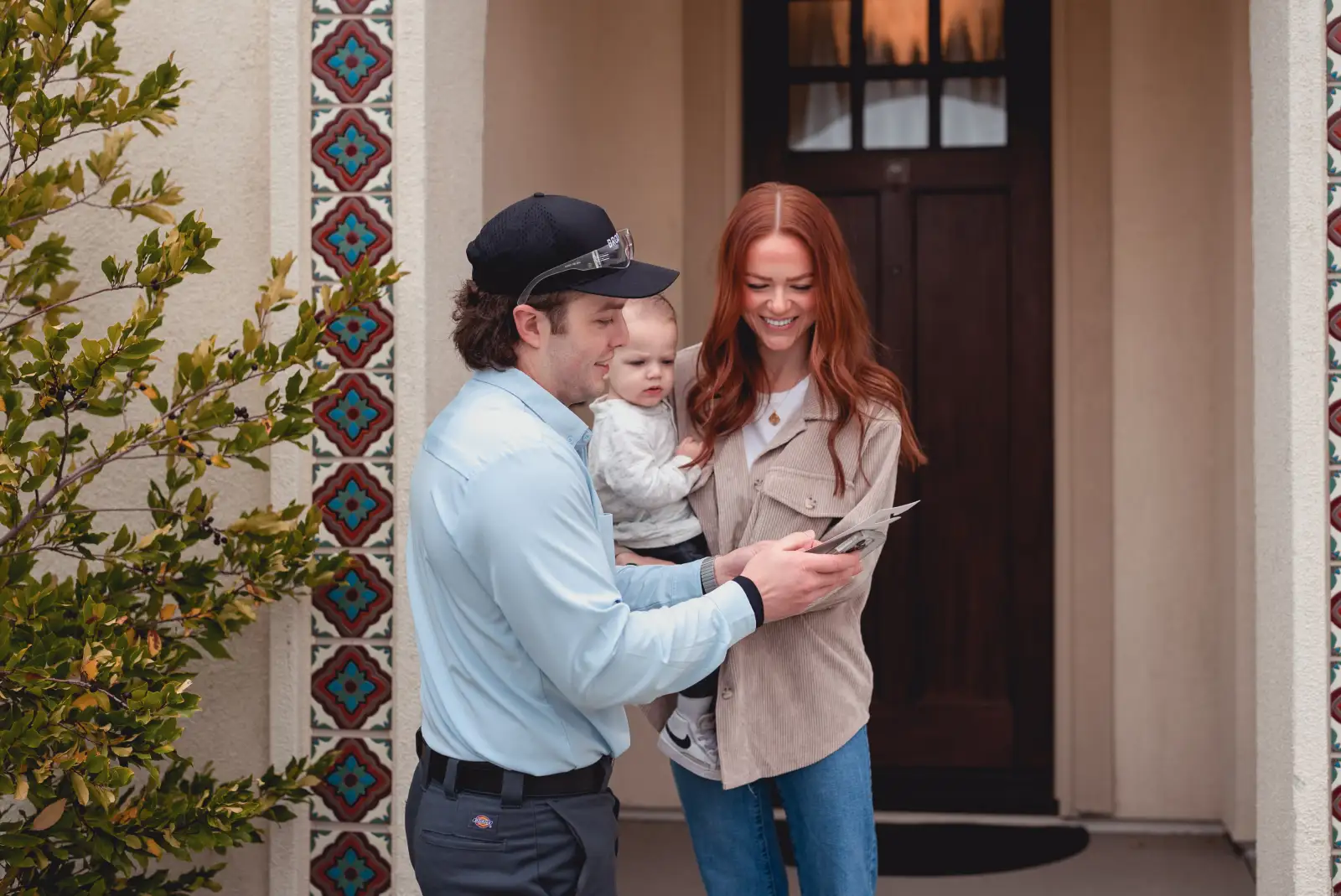 Pet and Environmentally Safe
Our licensed and certified pest control technicians use treatment methods that are friendly to pets, families, and the environment. Our customers are important to us – that's why we have a 100% satisfaction guarantee. If the pests come back, so do we.
833-369-1242
Same-day and Saturday Service
At Brooks, we're dedicated to solving your pest problems for good. That's why we offer same-day and Saturday pest control services – call us before noon and we'll get the job done.
833-369-1242
Don't wait. Get rid of your pests today!