Pest Control Services in Santa Ana, CA
Santa Ana is well known for its distinct, vibrant culture, delicious cuisine, and colorful murals, making it a truly unique place to live. While the heat in Santa Ana may be great for outdoor activities like swimming, it also makes for a great habitat for pests. When you have a pest infestation in your Santa Ana home, you may not know where to turn. Let Brooks Pest Control help you!
We offer individualized, effective pest control solutions that are pet-friendly and family-friendly. For immediate help, call our friendly pest experts! We also offer a free quote for our pest services.
Santa Ana, CA, Areas We Service
Citizens from all corners of Santa Ana can count on us for quality pest control. Some of the neighborhoods we help include:
Artesia Park
Delhi
French Park
Lacy
Mabury Park
South Coast
Wilshire Square
Get Your Free Santa Ana, CA, Pest Control Quote Today
Dealing with a pest infestation is already stressful. Don't go it alone! Let Brooks Pest Control help with professional, pet-friendly pest control solutions. Get a free quote for our services today by filling out our short form!
Frequently Asked Questions
What pests do you provide treatment for in Santa Ana, CA?
Brooks offers treatment plans that target a wide variety of common household pests, including rodents, ants, cockroaches, and more. For each of these pests, we'll apply an individually-tailored treatment plan for your unique situation. With our professional and effective pest control solutions, you won't have to live with pests in your home any longer. Some of these pests include:
Do you offer same-day pest control in Santa Ana, CA?
Yes, we do! As long as you call before noon, we'll be able to stop by and start treating your pest problem the same day!
What happens if pests come back after treatment?
Here at Brooks, we want you to be rid of pests for good. If you discover that your pest problem is not completely alleviated, our friendly pest control experts will return and apply re-treatments free of charge!
How do I get started?
Ready to be rid of the vermin plaguing your Santa Ana home? Turn to Brooks Pest Control, and we can fix your pest problem once and for all! Give us a call today or fill out a contact form. Our friendly pest control staff is standing by, ready to help!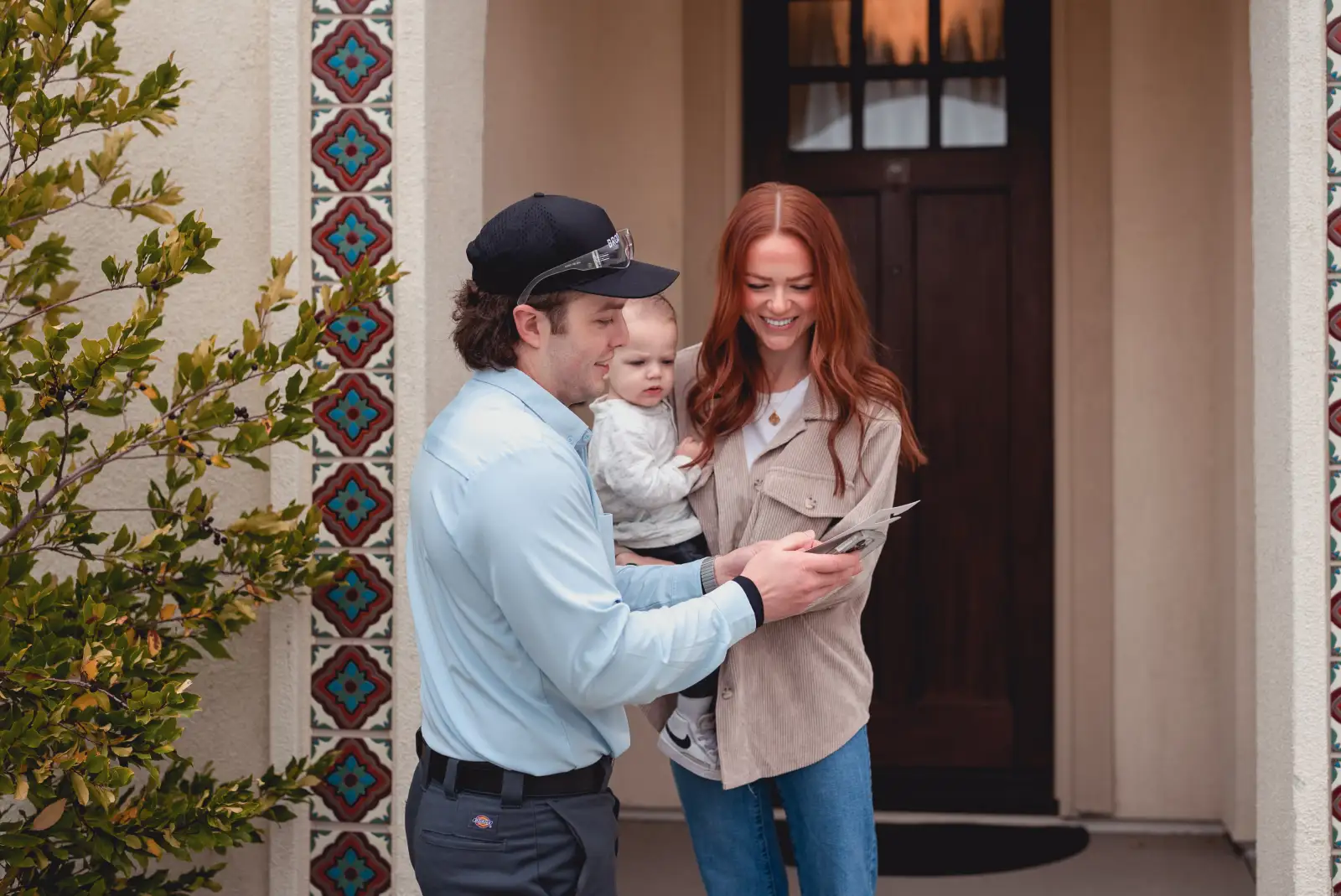 Pet and Environmentally Safe
Our licensed and certified pest control technicians use treatment methods that are friendly to pets, families, and the environment. Our customers are important to us – that's why we have a 100% satisfaction guarantee. If the pests come back, so do we.
833-369-1242
Same-day and Saturday Service
At Brooks, we're dedicated to solving your pest problems for good. That's why we offer same-day and Saturday pest control services – call us before noon and we'll get the job done.
833-369-1242
Don't wait. Get rid of your pests today!