Effective Pest Control Services in Escondido, CA
Worried about pests invading your home? Brooks has you covered. Brooks Pest Control provides expert pest control services across much of the West Coast, including Escondido, CA, and its surrounding areas. We use tested, eco-friendly pest treatments to protect your home from rodents, cockroaches, ants, flies, silverfish, and more. Call us today to schedule your initial service!
Escondido, CA, Areas We Service
Brooks provides high-quality pest control services across Escondido and the surrounding area. Some of the neighborhoods we service include:
Central Escondido
East Grove
Daley Ranch
Midway
Mesa Rock
Vineyard
Lake Hodges
And beyond!
Frequently Asked Questions
What pests do you provide treatment for in Escondido, CA?
We treat a wide variety of pests in the Escondido area, to ensure that all bases are covered when it comes to pest infestation. Pests have no business in your home as many of them can carry disease and harmful bacteria. A few of the pests we treat in Escondido include:
What happens if pests come back after treatment?
In the case that you notice signs of pests returning even after our treatments, we'll provide a free re-treatment to ensure that your home is completely protected from pests.
How do I get started?
Contact our team to get a free quote or set up an inspection. Give us a call or fill out our online form to get started!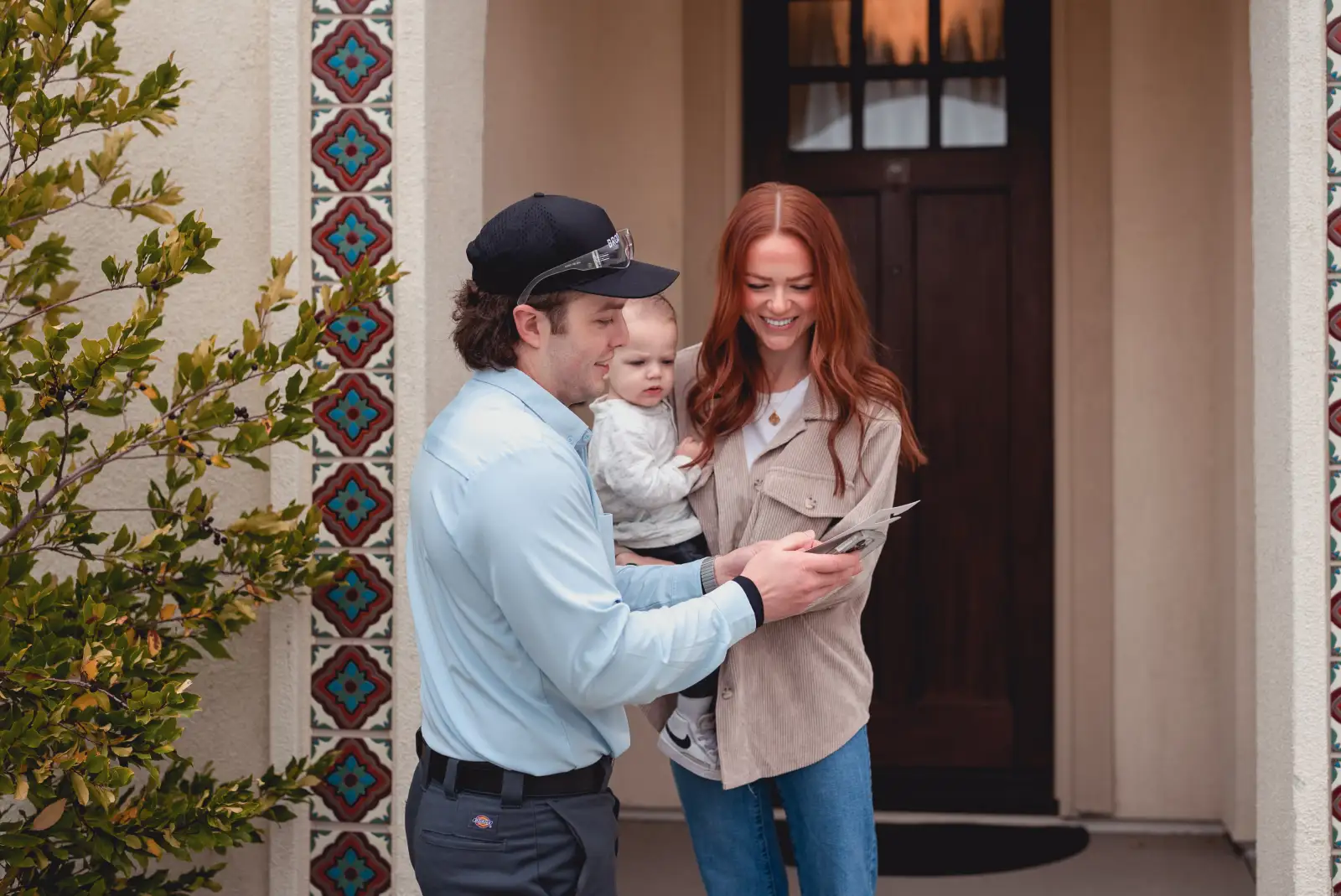 Pet and Environmentally Safe
Our licensed and certified pest control technicians use treatment methods that are friendly to pets, families, and the environment. Our customers are important to us – that's why we have a 100% satisfaction guarantee. If the pests come back, so do we.
833-369-1242
Same-day and Saturday Service
At Brooks, we're dedicated to solving your pest problems for good. That's why we offer same-day and Saturday pest control services – call us before noon and we'll get the job done.
833-369-1242
Don't wait. Get rid of your pests today!