Pest Control Services in Simi Valley, CA
Simi Valley, a vibrant city minutes from Los Angeles, offers many attractions, including the Ronald Reagan Presidential Library, Santa Susana Depot Museum and Model Railroad, and Santa Susana Pass State Historic Park. With its environment and reputation as one of the happiest places in the United States, it's no wonder over 130,000 people call Simi Valley home.
However, Simi Valley's warm and humid climate can attract various pests, which can be quite a nuisance. If you're dealing with pest invasions and need practical solutions, look no further than Brooks Pest Control. Contact us for a free quote or give us a call today to address your pest control needs in Simi Valley!
Simi Valley, CA, Areas We Service
For residential pest control in Simi Valley, look no further than Brooks Pest Control. We have the necessary tools and expertise to treat a variety of pest infestations. Our eco-friendly and family-friendly products eliminate pests without introducing harmful chemicals. Some of the communities we serve include:
Big Sky
Indian Hills Ridge
Texas Tract
Bridle Path
Wood Ranch
Santa Susana
Get Your Free Simi Valley, CA, Pest Control Quote Today 
We're your trusted source for comprehensive pest control solutions in Simi Valley. Our services include rodent control, mosquito control, and stinging insect removal. At Brooks Pest Control, we pride ourselves on offering same-day services, free re-treatments, and special discounts. Say goodbye to pests and enjoy a pest-free environment. Request your free quote today!
Frequently Asked Questions
What pests do you provide treatment for in Simi Valley, CA?
At Brooks Pest Control, we specialize in handling various pests that may infiltrate your home. Our skilled pest control experts are well-equipped to identify and address pest infestations. Some of the common pests we deal with include:
Do you offer same-day pest control in Simi Valley, CA? 
Our pest control services are available same-day if you call before noon, and we can even come by on Saturday to solve your pest problems.
What happens if pests come back after treatment? 
If the pests come back, so do we. No matter the recurring pest issue, a pest-free environment is essential – that's why we offer free re-treatments when pests return.
How do I get started? 
Are you ready to experience a pest-free living environment? Call our team at Brooks Pest Control today to schedule an appointment, or contact us online. We are here to help you reclaim your Simi Valley home from pesky pests!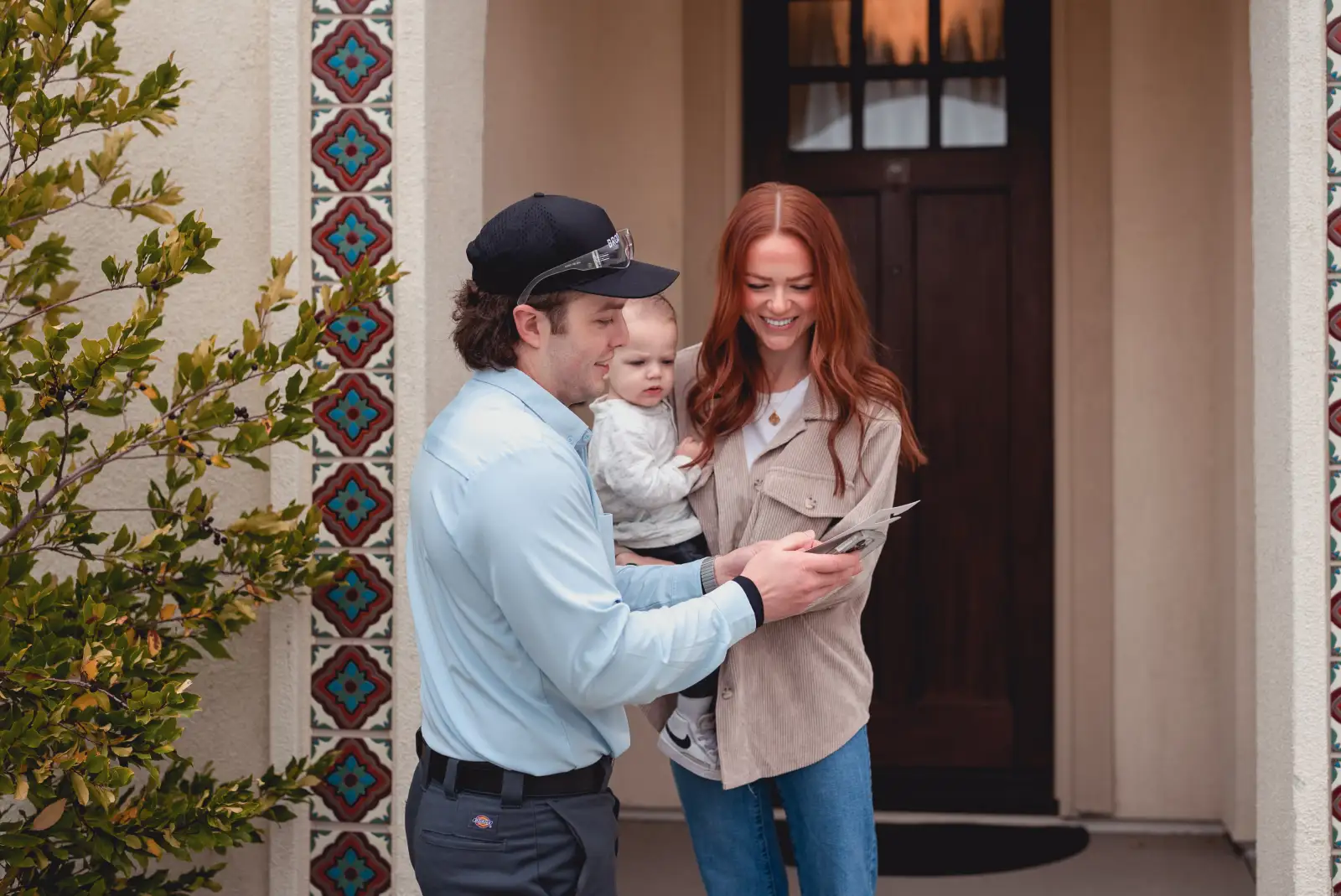 Pet and Environmentally Safe
Our licensed and certified pest control technicians use treatment methods that are friendly to pets, families, and the environment. Our customers are important to us – that's why we have a 100% satisfaction guarantee. If the pests come back, so do we.
833-369-1242
Same-day and Saturday Service
At Brooks, we're dedicated to solving your pest problems for good. That's why we offer same-day and Saturday pest control services – call us before noon and we'll get the job done.
833-369-1242
Don't wait. Get rid of your pests today!