Pest Control Services in Costa Mesa, CA
Costa Mesa is transforming from a rural farming community into an urban city in Orange County. But, while Costa Mesa is growing, it is not free from pesky pests. Luckily, Brooks Pest Control has various pest control treatments in Costa Mesa. Protect your home from pest infestation and contact the local pest control professionals at Brooks Pest Control. Request your free quote online or bygiving our team a call! 
Costa Mesa, CA, Areas We Service
Our team at Brooks Pest Control is proud to provide Costa Mesa residents with effective pest control solutions. Whether you live in Fairview Park or Santa Ana Heights, you can benefit from our pest control services. A few other neighborhoods we service in Costa Mesa include:
Mesa Del Mar
Mesa Verde
Westside Costa Mesa
Downtown
East Bluff
Not seeing your neighborhood? Check out our full service area list.
Get Your Free Costa Mesa, CA, Pest Control Quote Today
Don't wait to get professional pest control treatment. At Brooks Pest Control, our team has your back when dealing with pest infestation. Various pests can carry diseases and bacteria that then can spread to you or your family.
Brooks Pest Control has the knowledge and tools to eliminate pests from your home and prevent them from returning. Learn more about our special offers, request your free quote online, or call us to schedule an inspection!
 Frequently Asked Questions
What pests do you provide treatment for in Costa Mesa, CA?
From ant control to cockroach control, we offer a wide selection of pest control treatments at Brooks Pest Control. Plus, our eco-friendly pest control treatments provide peace of mind that helps protect your home from large amounts of pesticides. Pests we treat in the Costa Mesa area are:
Do you offer same-day pest control in Costa Mesa, CA?
Yes! We can provide same-day pest control services if you contact us before noon. We understand that pest infestation can be a handful, and we're here to help.
What happens if pests come back after treatment?
Call us if you notice pest infestation after our team applies initial treatment. We'll provide a complimentary re-service to ensure your home is pest-free.
How do I get started?
We're ready to help you with your pest control needs! Contact us online or give us a call to request your free quote.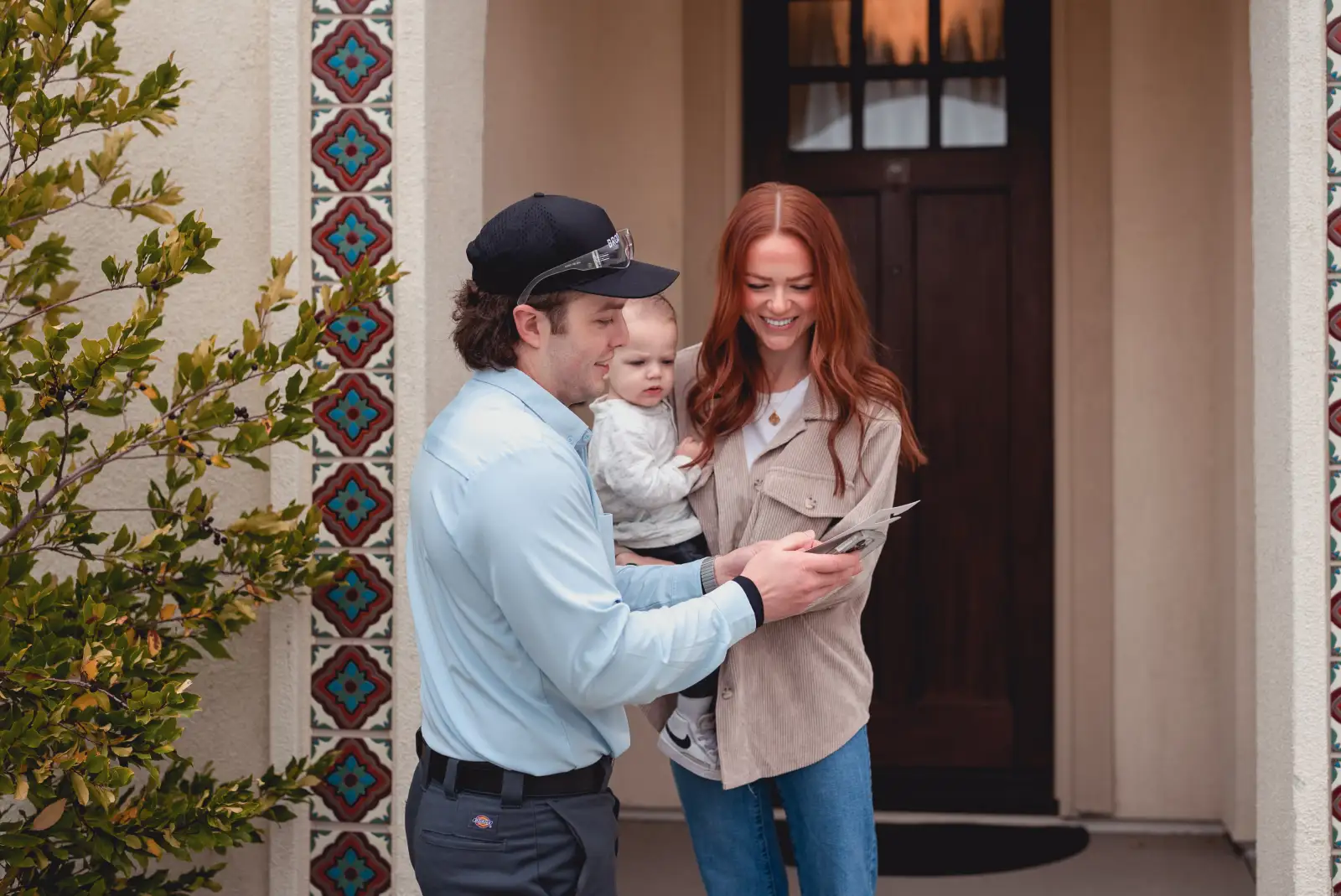 Pet and Environmentally Safe
Our licensed and certified pest control technicians use treatment methods that are friendly to pets, families, and the environment. Our customers are important to us – that's why we have a 100% satisfaction guarantee. If the pests come back, so do we.
833-369-1242
Same-day and Saturday Service
At Brooks, we're dedicated to solving your pest problems for good. That's why we offer same-day and Saturday pest control services – call us before noon and we'll get the job done.
833-369-1242
Don't wait. Get rid of your pests today!