Pest Control Services in Clovis, CA
Just outside of Fresno lies the city of Clovis, CA, where residents always have access to fun adventures all year round. From taking the family for a day of water-filled fun at Wild Water Adventure Park to venturing out to Lost Lake Park for a camping weekend, residents always have a way to enjoy the great outdoors.
Between all this time spent outside and the hot weather that attracts bugs all year long, you may be bringing unwanted pests into your home. Lucky for you, the solution is just around the corner at Brooks Pest Control. We provide top-of-the-line pest control in Clovis to give you the easy access you need to a pest-free home.
Whether you are looking for a solution for a spider infestation or are looking for preventive treatments, Brooks Pest Control provides you with everything you need from start to finish. For comprehensive treatment plans unique to your Clovis pest needs, give us a call or request a free quote today. 
Clovis, CA, Areas We Service
Our team of knowledgeable pest experts are ready to help you with a wide variety of pest issues in your Clovis home. Once we've completed a comprehensive initial inspection, we will create a plan that attacks the problem right at the source ensuring satisfaction or we will re-treat your home for no additional cost.
Residents living in any of the following areas should trust the experts at Brooks Pest Control and contact us today for high-quality pest control in Clovis:
Harlan Ranch
McLane
Fort Washington
Burness
Tarpey
Gordon
Take a look at our other locations if you need pest treatments elsewhere along the West Coast.
Get Your Free Clovis, CA, Pest Control Quote Today
Ready to get started? Check out our list of special offers to find out if you are eligible for any of these amazing deals. Once you're ready to begin living pest-free, request your free quote online or by giving us a call.
Frequently Asked Questions
What pests do you provide treatment for in Clovis, CA?
From ants marching throughout your kitchen to spiders living in the corners of your basement, Brooks Pest Control offers top-of-the-line pest treatments in Clovis for a wide selection of pests. Between our comprehensive treatment options and years of expertise and experience to draw from, we are the top solution for all your pest problems.
If you are dealing with any of the following pest infestations or simply want pest control solutions before a problem even starts, it's time to request pest control in Clovis from Brooks Pest Control:
Do you offer same-day pest control in Clovis, CA?
We do offer same-day pest control in Clovis. Simply call our main office before noon in order to receive your free initial inspection that day. We also have Saturday services available in Clovis.
What happens if pests come back after treatment?
At Brooks Pest Control, we guarantee satisfaction. If pests continue to be a problem after treatment has been given, our pest technicians will return for complimentary re-treatment. Request your free quote today.
How do I get started?
We are here to help you live a pest-free and healthy lifestyle in your Clovis home. Experience the best pest control services in Clovis by giving us a call or filling out our online contact form.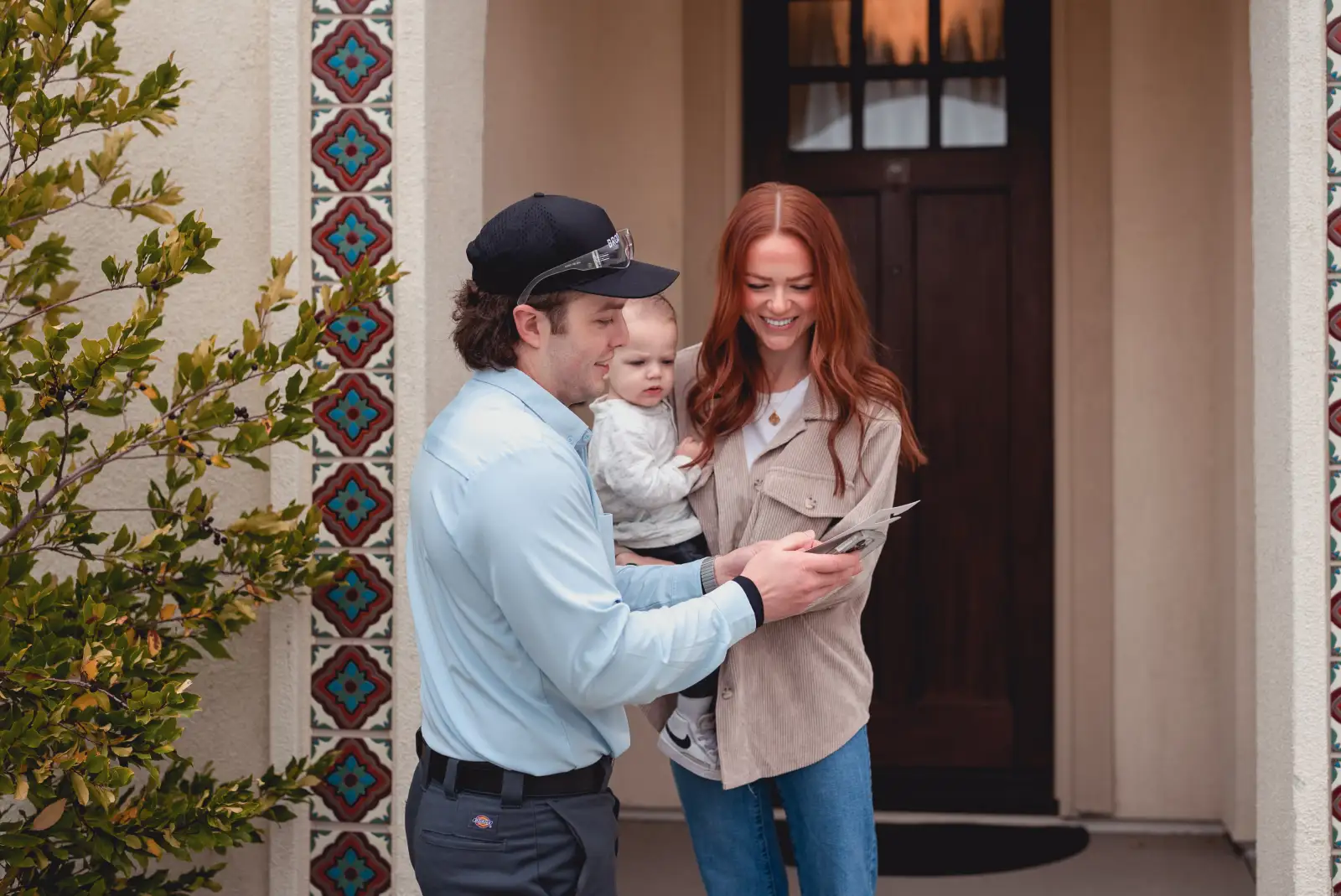 Pet and Environmentally Safe
Our licensed and certified pest control technicians use treatment methods that are friendly to pets, families, and the environment. Our customers are important to us – that's why we have a 100% satisfaction guarantee. If the pests come back, so do we.
833-369-1242
Same-day and Saturday Service
At Brooks, we're dedicated to solving your pest problems for good. That's why we offer same-day and Saturday pest control services – call us before noon and we'll get the job done.
833-369-1242
Don't wait. Get rid of your pests today!