Pest Control Services in East Hollywood, CA
East Hollywood boasts a unique blend of culture, entertainment, and residential charm. However, with its bustling urban environment comes the potential for unwelcome pests to disrupt your daily life. 
When these unwanted guests make their way into your home, call Brooks Pest Control to kick them out and make sure they stay away. Get your free pest control quote today and let us take care of the rest.
East Hollywood, CA, Areas We Service
You can find the pest control services you need from Brooks no matter where you are in California. Whether you are in Sacramento or Los Angeles, a Brooks pest control professional is never far away.
Some of the communities near East Hollywood we serve include:
Silver Lake
Central LA
Westlake
Echo Park
Elysian Heights
Los Feliz
Get Your Free East Hollywood, CA, Pest Control Quote Today
Brooks is here to make keeping pests out of your home the last thing you have to worry about. Reach out today to get your free pest control quote and visit our website to access our special offers. Together, let's create the pest-free sanctuary that you deserve.
Frequently Asked Questions
What pests do you provide treatment for in East Hollywood, CA?
Our goal is to provide our customers with a comprehensive pest control service they can rely on. Our wide selection of treatments covers a range of pests commonly found in East Hollywood, so be sure to let us know if you are dealing with more than one so we can take care of them all in a single trip.
Some of our most common pest control services include:
Do you offer same-day pest control in East Hollywood, CA?
When it comes to getting pests out of your home, time is of the essence. You can count on a Brooks Pest Control technician to be at your doorstep before the end of the day if you make your call before noon. We even offer our pest control treatments on Saturdays, so you can get the help you need on your schedule.
What happens if pests come back after treatment?
While we pride ourselves in offering only the highest quality pest control available in East Hollywood, we understand that pests can be resilient. If you receive services from Brooks and still find pests in your home, let us know. We will be back with a complimentary retreatment to make sure the job gets done right.
How do I get started?
Pest control solutions are only a phone call away or a few clicks away. Reach out to us online or over the phone to get a pest control specialist in your home today to create a plan to bring peace to your home. Schedule your appointment today!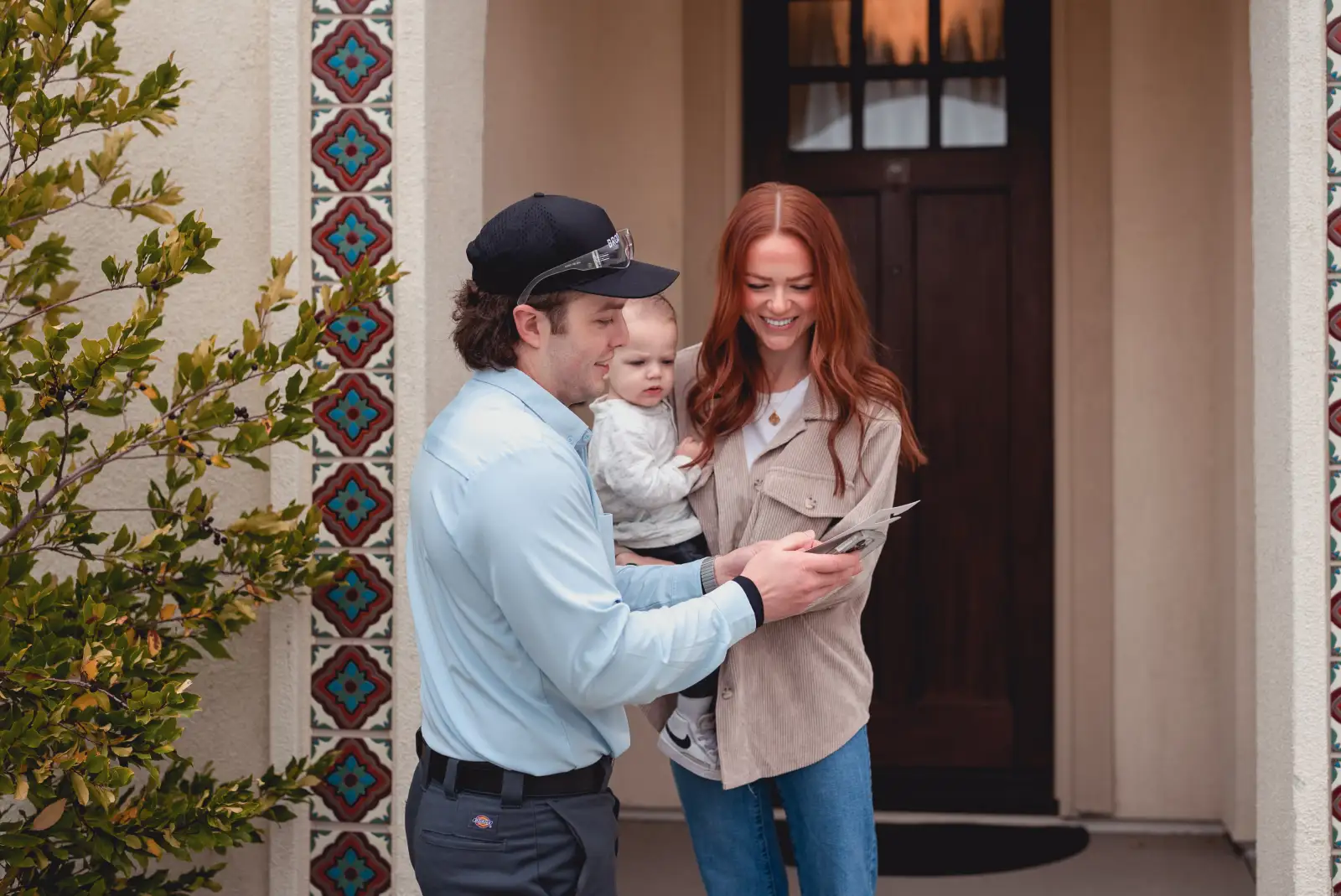 Pet and Environmentally Safe
Our licensed and certified pest control technicians use treatment methods that are friendly to pets, families, and the environment. Our customers are important to us – that's why we have a 100% satisfaction guarantee. If the pests come back, so do we.
833-369-1242
Same-day and Saturday Service
At Brooks, we're dedicated to solving your pest problems for good. That's why we offer same-day and Saturday pest control services – call us before noon and we'll get the job done.
833-369-1242
Don't wait. Get rid of your pests today!