Pest Control Services in Apple Valley, CA
A beautiful apple orchard, excellent schools, and clean air make Apple Valley one of the most desirable places to live in the Mojave Desert. The town offers a unique lifestyle as a natural corridor to Southern California. Don't let pests disrupt your peace there; if you need friendly and expert pest control services in Apple Valley, CA, look no further than Brooks Pest Control.
We offer preventive pest control services to help protect your home from invaders like ants, spiders, and more. With our trained technicians, we can identify the source of your pest problem and eliminate it for good, giving you peace of mind. Contact Brooks Pest Control today for a free quote and schedule your initial service!
Apple Valley, CA, Areas We Service
DIY methods may only sometimes be practical when dealing with a pest infestation in your home. That's where Brooks Pest Control comes in. With our tested and environmentally conscious treatments, we offer the most effective solutions for pest control in Apple Valley and the surrounding communities:
Sun City Apple Valley
Desert Knolls Manor
Skyline Ranch
Mountain Vista
Victorville
Hesperia
Get Your Free Apple Valley, CA, Pest Control Quote Today
Take a moment to enjoy the beauty of your surroundings while Brooks Pest Control takes care of your pest problems. Our skilled technicians have the expertise and resources to eliminate pests from your home. Begin your journey today by requesting a complimentary quote for our pest control services in Apple Valley. Or explore our exclusive deals and promotions!
Frequently Asked Questions
What pests do you provide treatment for in Apple Valley, CA?
You may encounter various pests in your Apple Valley home, ranging from minor nuisances to larger intruders. Brooks Pest Control is at your service. We provide pest control services in Apple Valley for a wide range of creepy crawlies, including:
Do you offer same-day pest control in Apple Valley, CA?
Yes, we understand that urgent pest problems need immediate attention. That's why we provide same-day pest control services in Apple Valley if you call us before noon. Additionally, we offer Saturday pest control services to address any issues over the weekend.
What happens if pests come back after treatment?
Providing comprehensive and satisfactory results is our top priority at Brooks Pest Control. If your pest problem resurfaces, we are more than happy to offer complimentary re-treatments to ensure a permanent solution to your issue.
How do I get started?
Finding a pest control service in Apple Valley has always been challenging. If you are dealing with pests in your home, don't hesitate to contact Brooks Pest Control. Contact us today via phone or online to begin the process and address your pest issues!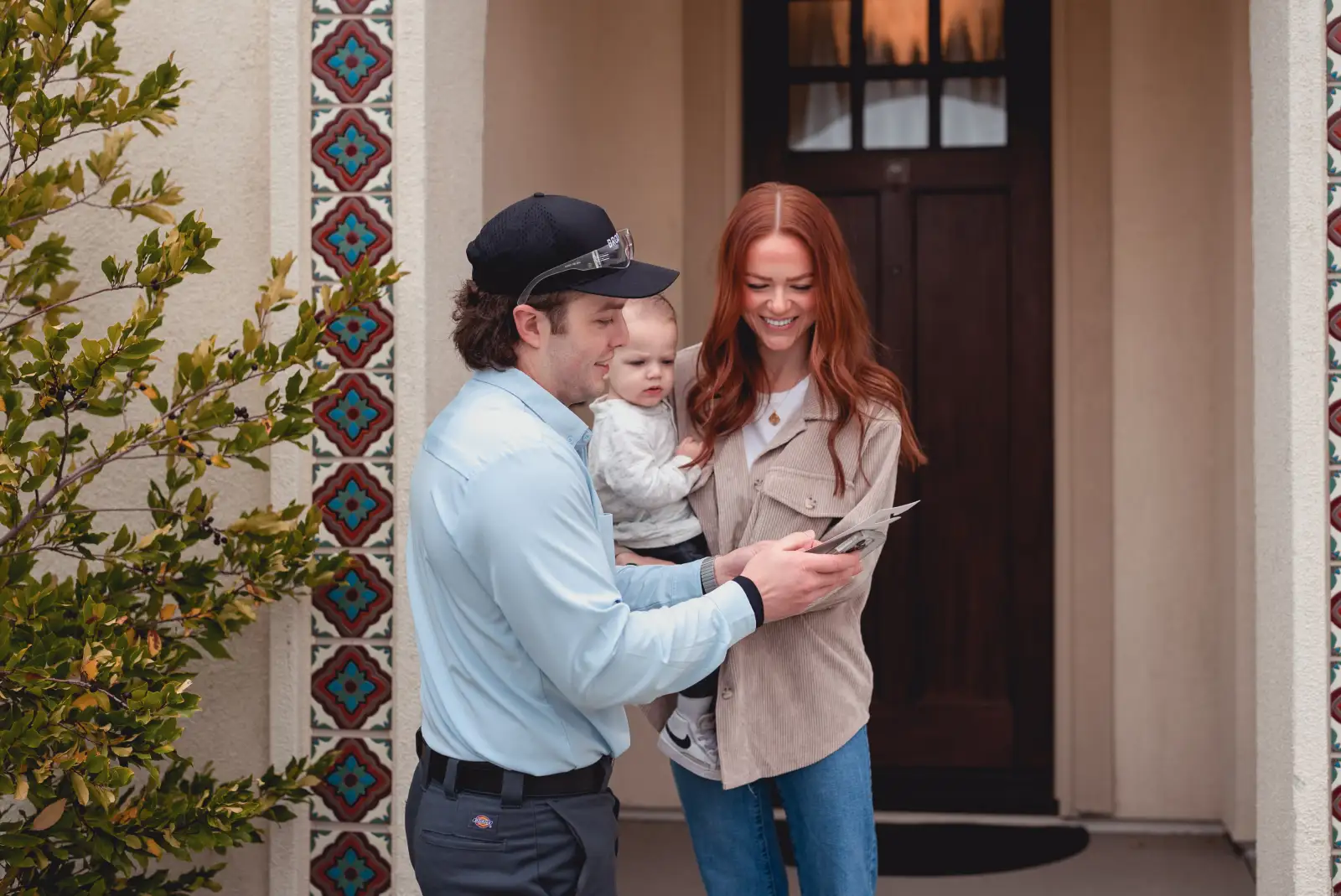 Pet and Environmentally Safe
Our licensed and certified pest control technicians use treatment methods that are friendly to pets, families, and the environment. Our customers are important to us – that's why we have a 100% satisfaction guarantee. If the pests come back, so do we.
833-369-1242
Same-day and Saturday Service
At Brooks, we're dedicated to solving your pest problems for good. That's why we offer same-day and Saturday pest control services – call us before noon and we'll get the job done.
833-369-1242
Don't wait. Get rid of your pests today!