Pest Control Services in Vancouver, WA
Dealing with a pest infestation can be a nightmare. Whether it's mice in the attic, bed bugs in the bedroom, or ants in the kitchen, pests can wreak havoc in your home. Fortunately, residents of Vancouver have access to a variety of pest control services to help them tackle these issues. At Brooks Pest Control, we're proud to provide sustainable pest control solutions to Vancouver residents. Request your free quote today to get started!
Vancouver, WA, Areas We Service
No matter what area you reside in, you'll find our pest control services convenient at Brooks Pest Control. Whether you live in Vancouver Heights or Fisher's Creek, our team of pest control professionals are here to help. A few other neighborhoods we serve in the Vancouver area include:
Northwest Vancouver
Fourth Plain Village
Forest Ridge
Bella Vista
Parkway East
Columbia Way
Get Your Free Vancouver, WA, Pest Control Quote Today
Don't wait to get rid of pesky insects or rodents that have invaded your space. Many pests can bring risks to your home and family including spreading disease, and bacteria, and can cause damage to the structure of your home. We treat a variety of pests in Vancouver, including rodents, cockroaches, and more. Not sure which type of pest you're dealing with? Browse our pest library to learn about the pests we treat. Ready to get started? Give our team a call to schedule your free inspection or receive your free quote!
Frequently Asked Questions
What pests do you provide treatment for in Vancouver, WA?

There are many different pests that can make their way into your Vancouver home. Whether it's ants, rodents, or cockroaches, our team has the tools and expertise to remove those pests from your home and keep them out for good. A few of the pests we treat include:
Do you offer same-day pest control in Vancouver, WA?
Yes! If you call before noon our team is able to provide same-day service. We understand pest infestation can be stressful, and we're here to help make it less stressful.
What happens if pests come back after treatment?
If you happen to spot a reappearance of pests after initial treatment, we'll provide a complimentary re-treatment to ensure the infestation is gone for good.
How do I get started?
Ready to return to living pest-free? Simply give our team a call or reach out online to schedule your free inspection.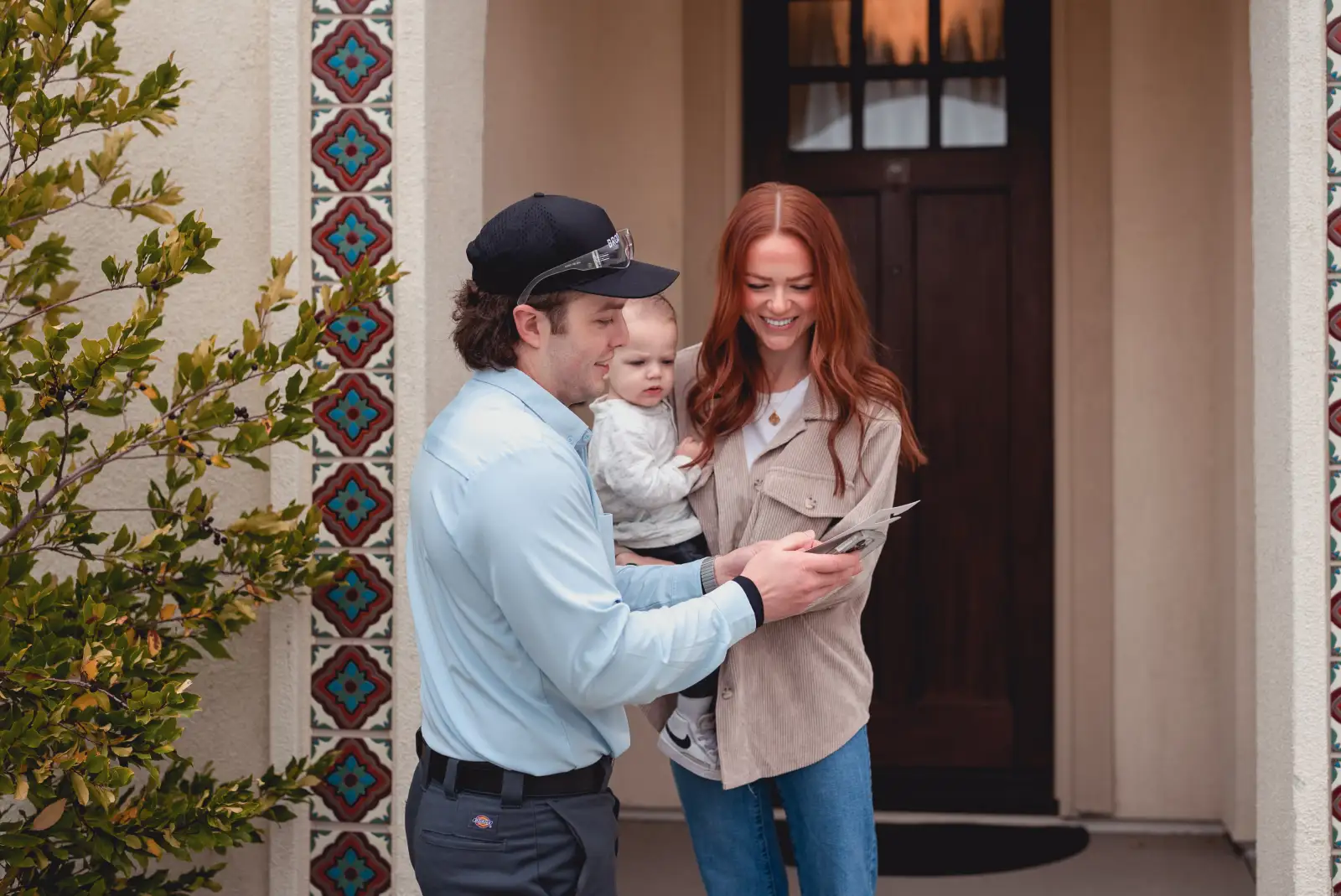 Pet and Environmentally Safe
Our licensed and certified pest control technicians use treatment methods that are friendly to pets, families, and the environment. Our customers are important to us – that's why we have a 100% satisfaction guarantee. If the pests come back, so do we.
833-369-1242
Same-day and Saturday Service
At Brooks, we're dedicated to solving your pest problems for good. That's why we offer same-day and Saturday pest control services – call us before noon and we'll get the job done.
833-369-1242
Don't wait. Get rid of your pests today!