Pest Control Services in Newport Beach, CA
The coastal beach town of Newport Beach brings in many tourists and beachgoers. But vacationers aren't the only ones attracted to the area. Many pests enter Newport Beach due to abundant food, water, and warm weather.
When dealing with pest infestation in Newport Beach, don't wait to get professional help. At Brooks Pest Control, we offer advanced pest control solutions to treat a variety of pests. Request your free quote online or by giving our team a call today!
Newport Beach, CA, Areas We Service
Newport Beach is a popular area for tourists and residents with plenty of activities and outdoor recreation. Whether you live in north Newport Beach or Corona Del Mar, you'll find our pest control services convenient. A few of the neighborhoods that we service in the Newport Beach area include:
Newport Coast
East Bluff
Santa Ana Heights
Westside Costa Mesa
Huntington Beach
Not seeing your neighborhood? View our full list of service areas for additional information.
Get Your Free Newport Beach, CA, Pest Control Quote Today
Not only can pests be a nuisance, but they can also wreak havoc on your home. Certain pests can carry harmful diseases and bacteria. Take control of your property and let the pest control professionals at Brooks Pest Control handle the infestation.
Our pest control treatments are sustainable, allowing us to remove pest infestation and prevent future infestations from occurring. To get started, call our team or reach out online for your free quote! We also provide special offers on a variety of our pest control services.
Frequently Asked Questions
What pests do you provide treatment for in Newport Beach, CA?
Whether they have four legs or six, we provide various pest control solutions for Newport Beach residents. Our pest control experts have the tools and expertise to remove pests from your property. Pests we treat in the Newport Beach area are:
Do you offer same-day pest control in Newport Beach, CA?
At Brooks Pest Control, we understand the importance of efficient pest control. Our team can accommodate same-day pest control treatments if you contact us before noon!
What happens if pests come back after treatment?
If you notice a resurgence of pests after the initial treatment provided by Brooks Pest Control, we'll give a free re-treatment. Our mission is to provide high-quality pest control treatments for our customers.
How do I get started?
Ready to get started? You can reach our team online or by giving us a call to set up an initial inspection or receive a free quote.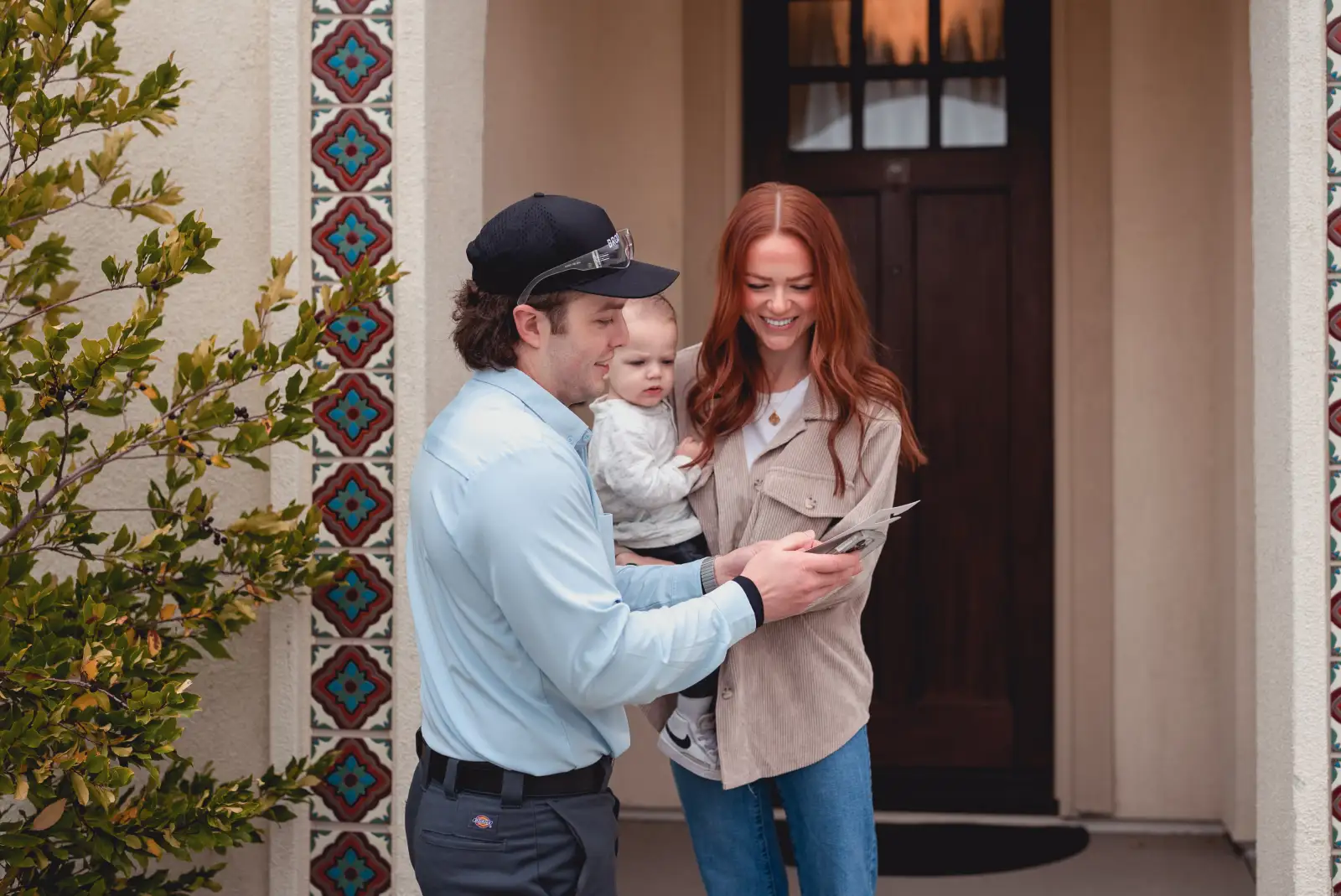 Pet and Environmentally Safe
Our licensed and certified pest control technicians use treatment methods that are friendly to pets, families, and the environment. Our customers are important to us – that's why we have a 100% satisfaction guarantee. If the pests come back, so do we.
833-369-1242
Same-day and Saturday Service
At Brooks, we're dedicated to solving your pest problems for good. That's why we offer same-day and Saturday pest control services – call us before noon and we'll get the job done.
833-369-1242
Don't wait. Get rid of your pests today!