Pest Control Services in Dallas, Oregon
Located 15 miles west of Salem, Dallas, Oregon, is perfect for nature lovers. Encompassed by lush vegetation and accompanied by cool breezes from the Pacific Ocean, Dallas, OR, is the ideal place for outdoor enthusiasts.
While this cozy city offers scenic views, it's home to various pests. Due to the generally mild climate, pests can reproduce rapidly. Thankfully, Brooks Pest Control can handle a variety of pest infestations as well as provide pest prevention.
Our pest specialists assess your home's unique pest infestation to identify the most suitable and practical approach. Dealing with pest infestations should be the least of your concerns. Let us relieve your worries and request your complimentary quote now, or for further information, call us today!
Dallas, Oregon, Areas We Service
Pest infestations bring distress and trigger additional problems in your Dallas residence. When facing such a dilemma, it's crucial to promptly seek assistance from the skilled team at Brooks Pest Control.
Our services cover all areas within Dallas, OR, and some nearby regions, including:
Ellendale
Fir Villa
Oakdale
Salt Creek
Monmouth
Rickreall
And beyond!
Get Your Free Dallas, Oregon, Pest Control Quote Today
We at Brooks Pest Control in Dallas, OR, provide personalized pest management solutions. We create tailored treatments to rid your house of troublesome pests.
We can eliminate your pest issues by having a proficient team of pest control experts and the necessary equipment, ensuring a hassle-free living environment.
Our services offer flexible scheduling with same-day, next-day, and Saturday availability, making Brooks Pest Control your best choice for pest removal and home protection in Dallas, OR.
Additionally, our special offers ensure that you're getting effective pest control at an affordable price. Schedule a free home inspection or call one of our helpful representatives for further information.
Frequently Asked Questions
What pests do you provide treatment for in Dallas, Oregon?
With a team of trained pest control specialists, we have the expertise to pinpoint the source of the issue and develop an effective plan to eliminate pests. Besides our pest control solutions, we provide a diverse range of preventive treatments for the following pests:
Do you offer same-day pest control in Dallas, Oregon?
At Brooks Pest Control, our primary goal is to provide relief to your Dallas, OR, house by addressing pest issues. If you need same-day service, call us anytime before noon, and we will be at your home before the day's end. 
Or, we can provide service the following day and even on Saturday. Schedule your complimentary home inspection today!
What happens if pests come back after treatment?
Your satisfaction is our top priority at Brooks Pest Control in Dallas, OR. We guarantee that if any pests return to your Dallas home, we will re-treat your house at no extra charge.
How do I get started?
Eliminating pests from your Dallas, OR, home is now more convenient than ever. Contact one of our representatives or give us a call to discuss potential pest control treatment plans.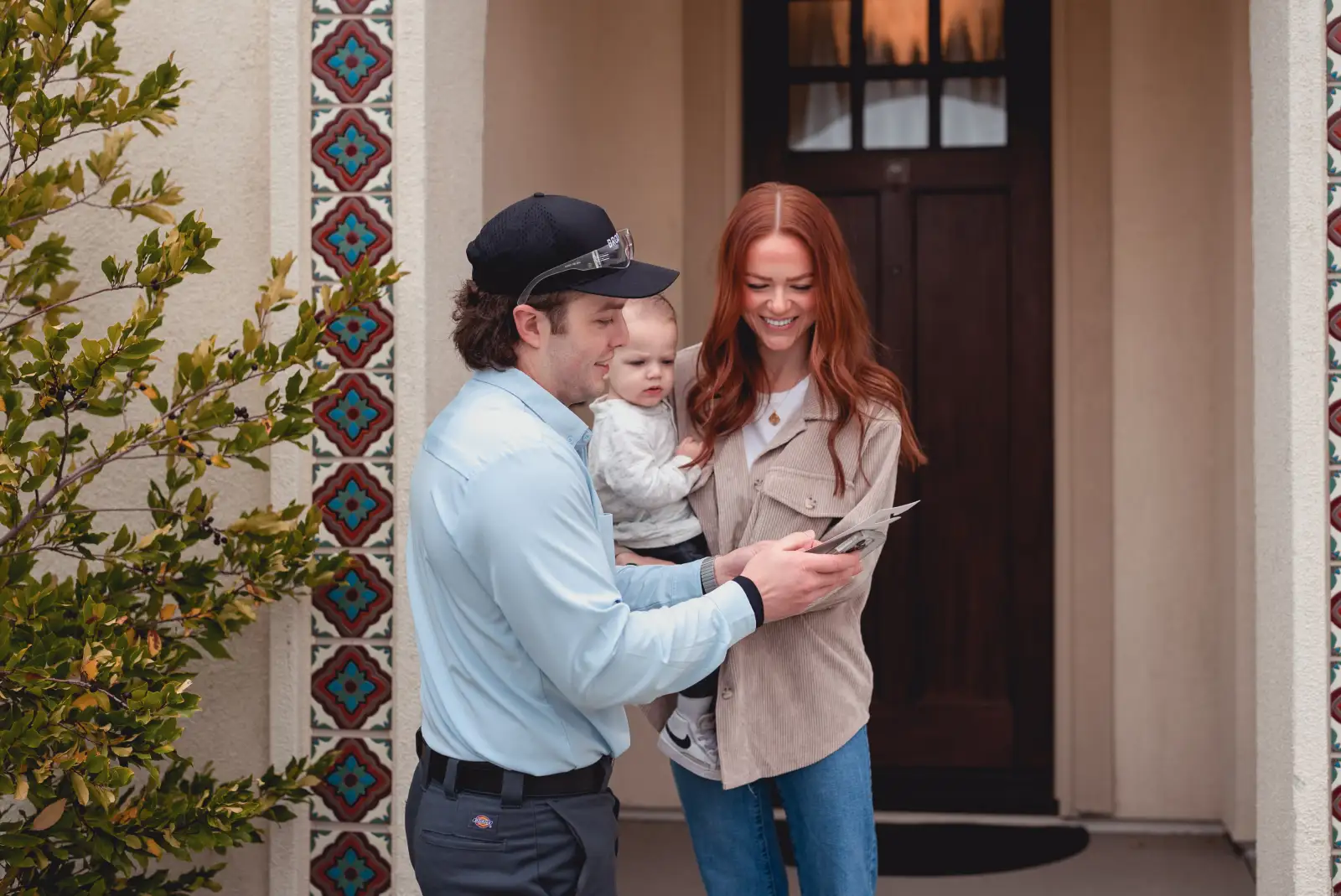 Pet and Environmentally Safe
Our licensed and certified pest control technicians use treatment methods that are friendly to pets, families, and the environment. Our customers are important to us – that's why we have a 100% satisfaction guarantee. If the pests come back, so do we.
833-369-1242
Same-day and Saturday Service
At Brooks, we're dedicated to solving your pest problems for good. That's why we offer same-day and Saturday pest control services – call us before noon and we'll get the job done.
833-369-1242
Don't wait. Get rid of your pests today!