Pest Control Services in Whittier, CA
Along the outer edges of the Los Angeles metropolitan area, Whittier is a beautiful town that over 87,000 residents call home. From the many trails alongside the Turnbull Canyon to a day shopping at Whittwood Town Center, there's always a pleasant sight to see in Whittier. One sight no one in any household wants to see is pests scattering across your home. When you need the best pest control services in Whittier, CA, contact us at Brooks Pest Control.
With a team of expert technicians equipped with the right tools to get the job done, we will identify your pest problem and apply treatment that will not damage you, your loved ones, and your pets. From ants, cockroaches, ticks, fleas, and many more, we'll eliminate your pests and take extra strides to ensure they don't come back into your Whittier home.
Don't wait; get the Whittier pest control services with us by requesting a free quote online or calling our team today!
Whittier, CA, Areas We Service
While DIY methods exist, dealing with your pest problem alone is frustrating and disgusting. Consider the pros when you need quality pest control services for your Whittier home. We serve several local areas and communities, including those in Whittier, and make it a point of pride in doing so. The Whittier neighboring communities that we serve include but are not limited to:
Colima
West Whittier
Los Nietos
La Habra Heights
Hacienda Heights
South Whittier
East Whittier
La Mirada
Get Your Free Whittier, CA, Pest Control Quote Today
Eliminate pests from your home and request the best pest control services in Whittier with Brooks. As a pest management company with the expertise, experience, and tools to eradicate your pest problem, we go through several measures to ensure that your pest problem is a thing of the past. Get started today and request a free quote on our Whittier pest control services online! For additional deals on our pest control services, visit our special offers page here.
Frequently Asked Questions
What pests do you provide treatment for in Whittier, CA?
Our team of expert technicians offers treatments on various pests for your Whittier home that not only steer them out but prevent your problem from returning. Pests that we provide control services on include:  
Do you offer same-day pest control in Whittier, CA?
We do! Some pest problems cannot be tomorrow's problem. If you call our Whittier offices before noon, you will qualify for same-day pest control services for your home. Additionally, we offer next-day services for those who miss the noon deadlines and pest control services on Saturdays.
What happens if pests come back after treatment?
At Brooks Pest Control, we're committed to preventing pests from entering your home. If our initial treatment fails to resolve your pest problem, we offer complimentary retreatments to your home. Our work doesn't end until your pest problem does.
How do I get started?
Ready to lead a pest-free life in your home? Get the best pest control services in Whittier, CA, by giving our team a call or contacting us online today!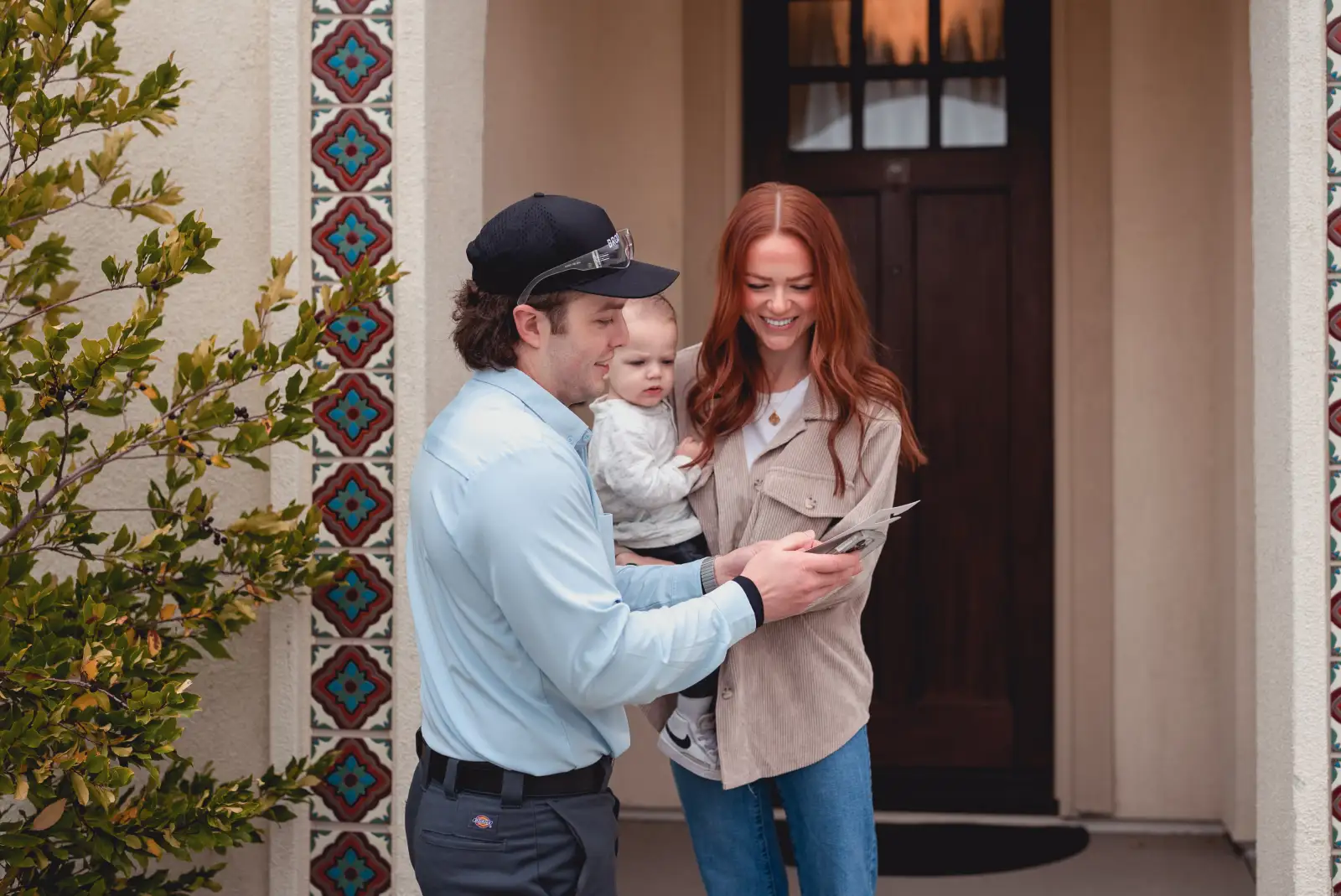 Pet and Environmentally Safe
Our licensed and certified pest control technicians use treatment methods that are friendly to pets, families, and the environment. Our customers are important to us – that's why we have a 100% satisfaction guarantee. If the pests come back, so do we.
833-369-1242
Same-day and Saturday Service
At Brooks, we're dedicated to solving your pest problems for good. That's why we offer same-day and Saturday pest control services – call us before noon and we'll get the job done.
833-369-1242
Don't wait. Get rid of your pests today!