Pest Control Services in Brentwood, CA
Surrounded by the stunning landscapes and serene neighborhoods of Brentwood, it's easy to forget that pests can disrupt the harmony of your space. Once they're in your home, pests will be the only thing on your mind. Let Brooks Pest Control help you enjoy your home with our effective Brentwood pest control solutions. 
Give us a call and we'll create a pest control plan personalized just for you to keep your home free from pests and let you rest easy at night. Schedule your appointment today for your free pest control quote.
Brentwood, CA, Areas We Service
Brooks is proud to offer our pest control services across the state of California. From San Diego to Los Angeles, our highly trained technicians are ready to help get back to a pest-free life.
Some of the communities we serve around Brentwood, CA, include:
Santa Monica
Beverly Hills
West Hollywood
Culver City
Venice
Marina del Rey
Get Your Free Brentwood, CA, Pest Control Quote Today
Look no further than Brooks Pest Control, your trusted partner in effective pest management, to help you take back control over your home. Brooks has you covered no matter the size of your pest problem. Find special discounts on your treatment online and get your free quote from Brooks Pest Control today. 
Frequently Asked Questions
What pests do you provide treatment for in Brentwood, CA? 
Our comprehensive pest control treatments can take care of an extensive set of pest control problems in Brentwood. Be sure to let us know if you are dealing with multiple types of pests in your home, our specialists will create a plan to take care of them all. 
Here are some common pests we deal with in Brentwood, but feel free to explore our full range of pest control services.
Do you offer same-day pest control in Brentwood, CA?
Yes, we do! If you call before noon you can expect an expert from Brooks to be at your door before the end of the day. We pride ourselves in our fast and effective pest control services, so we'll be there whenever you need us, even on Saturdays! 
What happens if pests come back after treatment?
The job is not done until it's done right. If you receive a pest control treatment from Brooks and the pests return, we will come back to eliminate the problem free of charge. At Brooks, we guarantee your satisfaction above all else.
How do I get started?
Don't wait to take back your home from pests. Schedule your free pest control quote by giving us a call or contacting us online. Let Brooks help you take care of all your Brentwood pest control needs.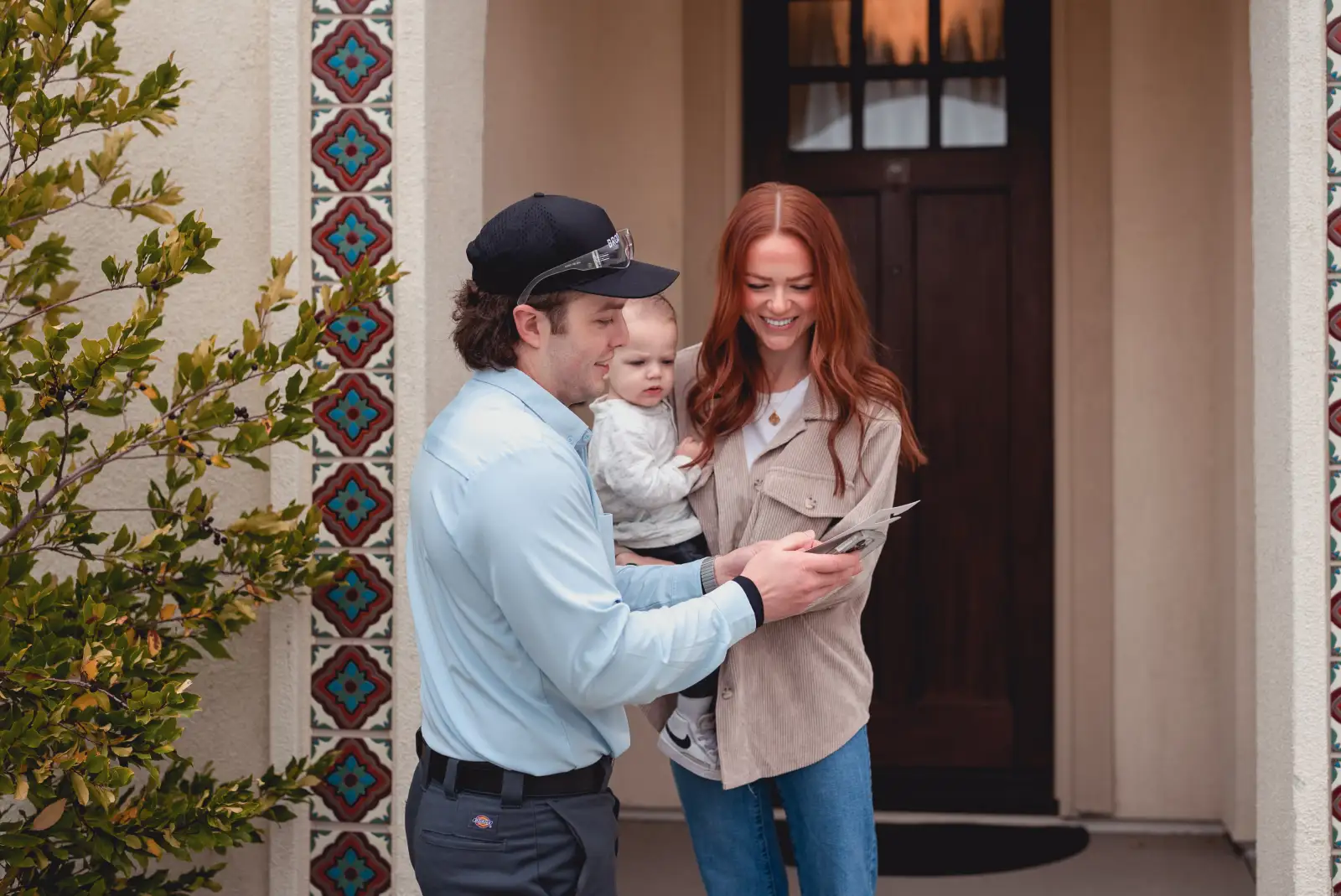 Pet and Environmentally Safe
Our licensed and certified pest control technicians use treatment methods that are friendly to pets, families, and the environment. Our customers are important to us – that's why we have a 100% satisfaction guarantee. If the pests come back, so do we.
833-369-1242
Same-day and Saturday Service
At Brooks, we're dedicated to solving your pest problems for good. That's why we offer same-day and Saturday pest control services – call us before noon and we'll get the job done.
833-369-1242
Don't wait. Get rid of your pests today!