Pest Control Services in Palm Springs, CA
Just a short drive from Mt. San Jacinto and Joshua Tree National Park, Palm Springs is a little slice of paradise nestled right in southern California. Palm Springs residents love to take advantage of the town's beautiful hot springs, golf courses, and nightlife offerings, but the city is unfortunately also home to scores of unwanted pests. If your home or business is invaded by ants, rodents, cockroaches, or other pesky critters, call in the experts at Brooks Pest Control. Get a free quote or give us a call to learn more today.
Palm Springs, CA, Areas We Service
We offer pest control services in Palm Springs and across the entire West Coast. Our team of pest control experts can come help in the following Mojave-area communities and beyond:
Sunrise Vista Chino
Old Las Palmas
Baristo
Cathedral City
Rancho Mirage
Thousand Palms
We also offer pest control in Los Angeles, Anaheim, Rancho Cucamonga, and other locations in California and beyond. Take a look at our full list of service locations to see where we operate.
Get Your Free Palm Springs, CA, Pest Control Quote Today
When you're ready to take care of the pest problems causing you pain. Brooks Pest Control is here to help. Our team of pest control experts is ready and waiting to come to you home, identify the issue, and eradicate it for good. Receive a free quote online and checkout our special offers page to learn more, then give us a call. Freedom from pests is just a few steps away when you choose Brooks Pest Control
Frequently Asked Questions About Pest Control in Palm Springs, CA
What pests do you provide treatment for in Palm Springs, CA?
Living on the West Coast undeniably has its benefits, but it's not all sunshine and roses. Californians have to deal with many annoying pests in their homes or places of business year-round, with many posing legitimate safety and health concerns. Here are just a few of the pests Brooks Pest Control in Palm Springs can take care of:
Do you offer same-day pest control in Palm Springs, CA?
Yes! If you call before noon, we'll send our team out that day for same-day pest control service. We also offer next-day and Saturday services.
What happens if pests come back after treatment?
Eliminating the pests you have now is step one. Keeping them from coming back is step two. Brooks Pest Control's top priority is customer satisfaction, so we offer free re-treatments if your problem is not addressed between paid services. Just give us a call and we'll come out and help.
How do I get started?
When you're ready to free your home or place of business of pests and the stress that comes with, choose Brooks Pest Control, the premier choice for Palm Springs pest control services. Request a free quote online to begin the process, or give us a call or reach out online to learn more about the services we offer!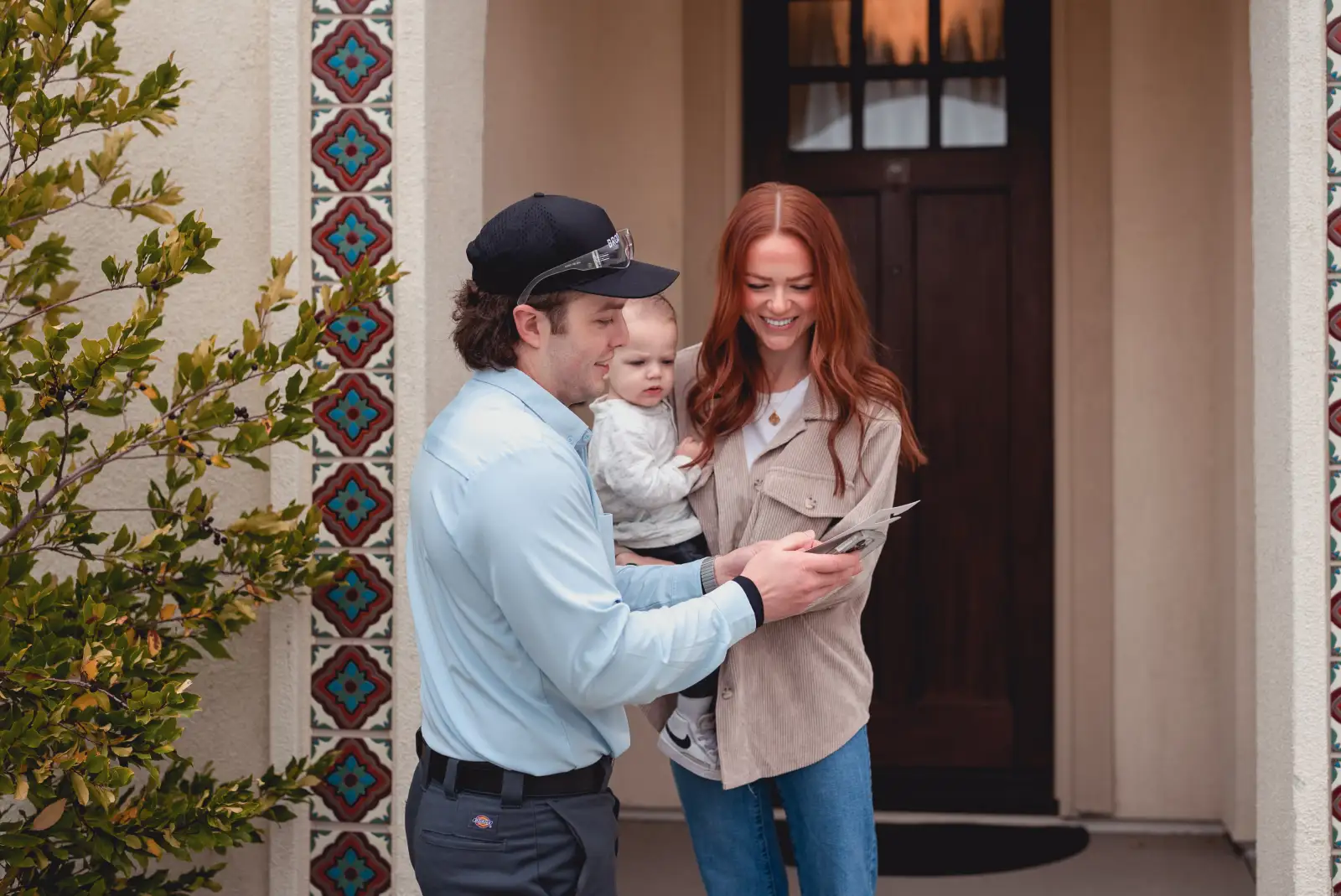 Pet and Environmentally Safe
Our licensed and certified pest control technicians use treatment methods that are friendly to pets, families, and the environment. Our customers are important to us – that's why we have a 100% satisfaction guarantee. If the pests come back, so do we.
833-369-1242
Same-day and Saturday Service
At Brooks, we're dedicated to solving your pest problems for good. That's why we offer same-day and Saturday pest control services – call us before noon and we'll get the job done.
833-369-1242
Don't wait. Get rid of your pests today!