Pest Control Services in Merced, CA
Living in Merced allows residents to live out a small-town lifestyle while still holding on to the conveniences of a mid-size city. Merced's tree-lined streets and gorgeous neighborhoods make it an excellent place for starting a family or raising kids. Known as the "Gateway to Yosemite," outdoor adventures are never far away when you live in Merced.

Pest problems can disrupt your peaceful life in Merced. Brooks Pest Control handles various pest problems, from rodents to termites to roaches. With our practical, pet-friendly pest control in Merced, you can rid your home of unwanted visitors. Get your free quote or call us for quick service to get started.
Merced, CA Areas we Service
We're delighted to serve residents from all across Merced. Some of the communities we serve include:
Newcastle
Stoneridge South
Robinson Estates
Lantana
North Merced
Woodhaven
And many more!
Not a resident of Merced? Brooks also has pest control locations around California, Oregon, and Washington.
Get Your Free Merced, CA, Pest Control Quote Today
Let Brooks handle your pest problem so you don't have to. With our knowledgeable technicians' help, you can customize a Merced pest control plan that fits your home's needs. A 100% satisfaction guarantee backs our family-friendly pest control services, so if your pest problem isn't solved to your satisfaction, we'll come back and apply treatments again for free.
Ready to be rid of those bothersome pests once and for all? Turn to Brooks! Get a free quote today and check out our special offers for savings on our pest control services in Merced.
Frequently Asked Questions
What pests do you provide treatment for in Merced, CA?
Whether you have rodents skittering around your attic, cockroaches darting in front of your feet, or ants invading your kitchen, Brooks can help. Families across the West Coast rely on us for our pest control services, and good reason. Excellence, effectiveness, and professionalism are all hallmarks of the Brooks pest control name. Our pest technicians provide thorough and professional services every time.
Here at Brooks, our expert technicians are trained to handle many different pests, including:
Do you offer same-day pest control in Merced, CA?
Yes, we do! Here at Brooks, we know you want your pest problems solved soon. That's why we offer same-day pest control services if you call us before noon. We also offer Saturday pest control services to get Merced pest control on your schedule.
What happens if pests come back after treatment?
At Brooks, we aim to eliminate pests on the first visit. We will return and re-treat your home for free if your pest problem persists after we treat it.
How do I get started?
To get started, give us a call or fill out a contact form to get your free quote today. For more information on our pest control services, read more about Brooks.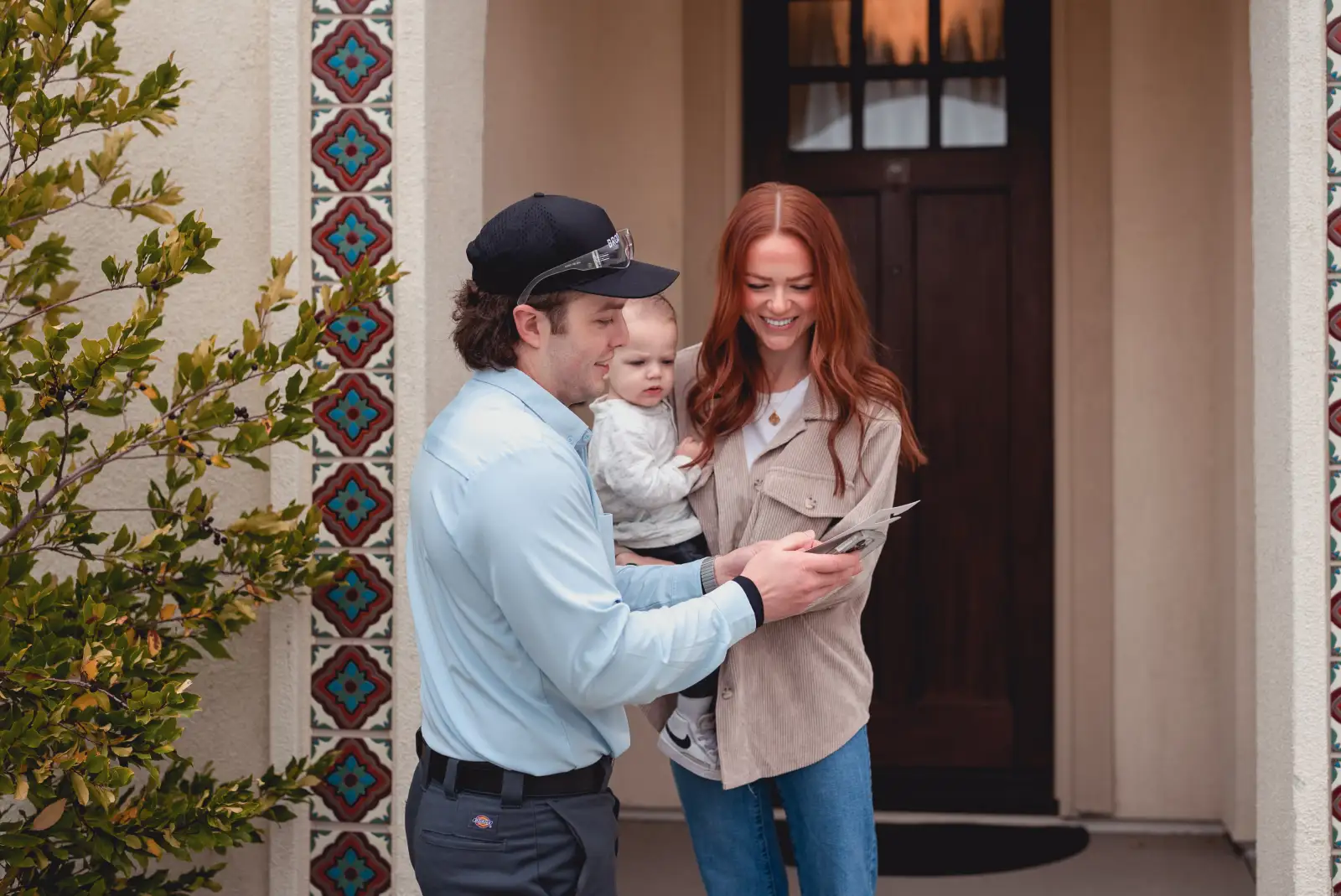 Pet and Environmentally Safe
Our licensed and certified pest control technicians use treatment methods that are friendly to pets, families, and the environment. Our customers are important to us – that's why we have a 100% satisfaction guarantee. If the pests come back, so do we.
833-369-1242
Same-day and Saturday Service
At Brooks, we're dedicated to solving your pest problems for good. That's why we offer same-day and Saturday pest control services – call us before noon and we'll get the job done.
833-369-1242
Don't wait. Get rid of your pests today!