Pest Control Services in Riverside, CA
Riverside might just be the quintessential SoCal city. From excellent museums, warm weather, and fantastic outdoor spaces to the love of all things citrus, there are plenty of reasons Riverside, CA, makes a great home. Although packed with great things, Riverside can't totally escape some of the common California pests.
If you've been struggling with ants encroaching on your kitchen, cockroaches invading your living room, mosquitoes swarming your yard, or even rodents running around the walls, Brooks Pest Control can help. Our service team can step in and help you maintain a healthy, pest-free home. We'll help you get a free quote beforehand too. Just contact us online or give our pest control experts a call.
Riverside, CA, Areas We Service
Wherever you are in Riverside, the Brooks team is here to help offer pest control treatments for a variety of pests. From helping you cut down on the presence of disease-carrying mosquitoes, rodents, and ticks to removing nuisance pests like silverfish and earwigs, we're your go-to pest control team for residential and commercial pest treatments in Riverside, CA.
Call us for pest control in the following Riverside, CA, areas:
Northside
Belvedere Heights
Sycamore Canyon/Canyon Springs
Victoria
Magnolia Center
Wood Streets
Arlington South
Presidential Park
Casa Blanca
Arlanza
La Sierra South
La Sierra
And beyond
Get Your Free Riverside, CA, Pest Control Quote Today
Eliminate problem pests today when you get in touch with the team at Brooks. We'll get the process started with a free quote, and then we'll get a plan in place to handle your pest problems. We even have special offers you can take advantage of to get the most affordable pest control options for your household.
Frequently Asked Questions
What pests do you provide treatment for in Riverside, CA?
The Brooks Pest Control team can step in and help with all kinds of troublesome bugs and rodents in Riverside, CA. We offer eco-friendly pest control solutions for the following California pests:
Do you offer same-day pest control in Riverside, CA?
We do! If you contact our team before noon, we can come to you same day. Don't discover your pest problems until later in the day? Don't worry—our team can drop by with next-day pest services. We even offer pest control in Riverside on Saturdays.
What happens if pests come back after treatment?
Our team is dedicated to making sure our pest control treatments are fully effective. If pests make their way back to your Riverside home or business and you're not satisfied with the results of our team's work, we'll come back and complete complimentary pest control services to reinforce our initial treatments and keep you safeguarded from pests.
How do I get started?
Whether you need an immediate solution for removing harmful pests from your home or just want to make sure you're doing everything you can to prevent pests from finding their way inside, our team of experts at Brooks Pest Control is ready to help. To get started, you can contact our team online or give us a call. Keep pests out of your home in Riverside, CA, today with Brooks Pest Control!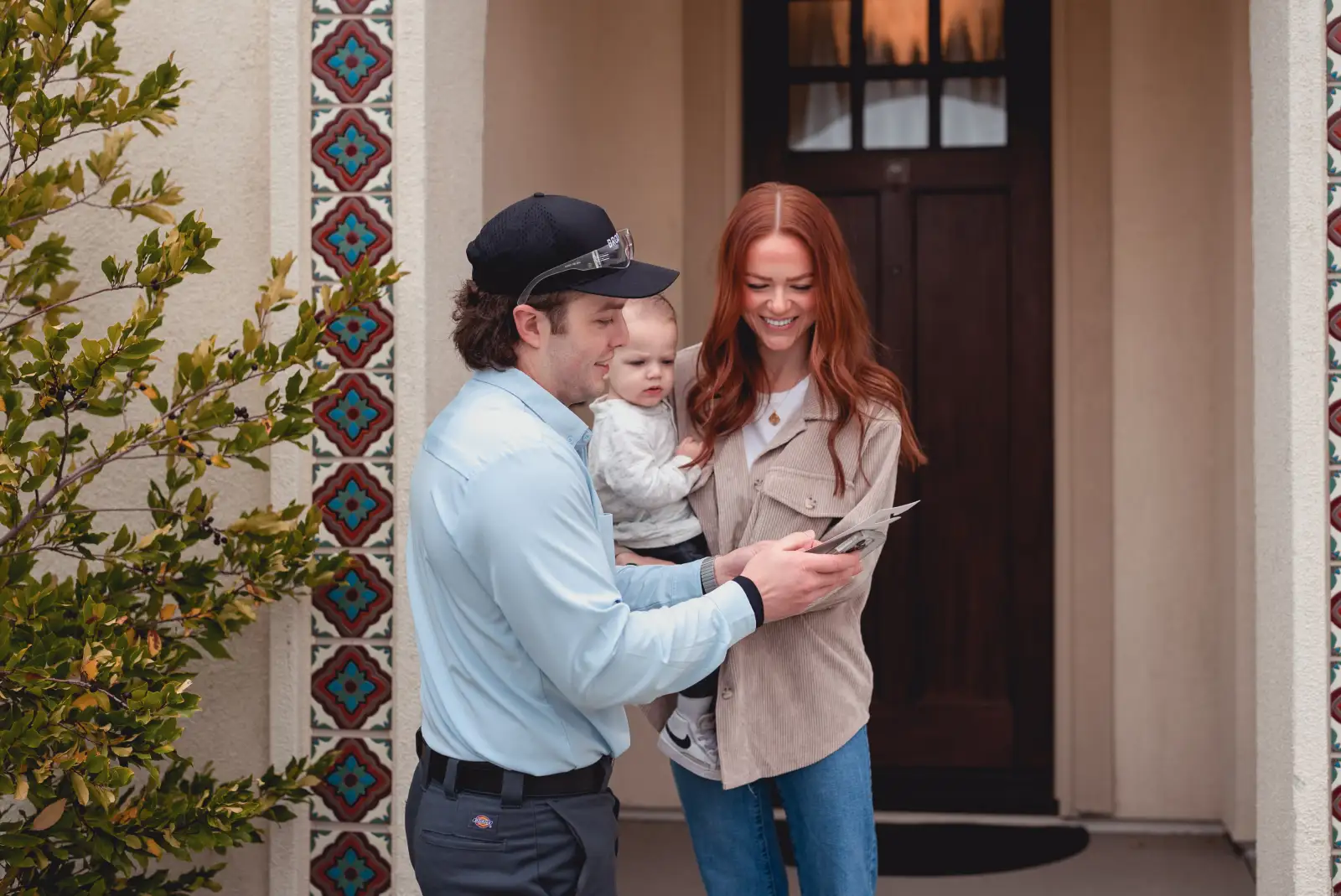 Pet and Environmentally Safe
Our licensed and certified pest control technicians use treatment methods that are friendly to pets, families, and the environment. Our customers are important to us – that's why we have a 100% satisfaction guarantee. If the pests come back, so do we.
833-369-1242
Same-day and Saturday Service
At Brooks, we're dedicated to solving your pest problems for good. That's why we offer same-day and Saturday pest control services – call us before noon and we'll get the job done.
833-369-1242
Don't wait. Get rid of your pests today!